Forming a Company
Offshore Company Formation
Offshore banking and offshore company registration are often touted as smart business moves, but are they right for you? Is it wise to create an offshore entity in a place like Belize, Dominica, Seychelles, Panama, Gibraltar, Cayman Islands, Switzerland or The Bahamas? This article answers your questions about offshore companies.
The decision to start your own business is a big deal.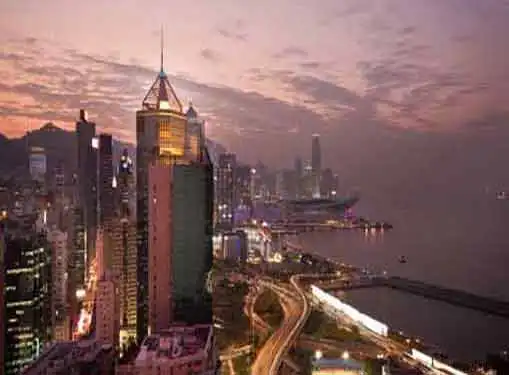 Right off the bat you need to determine what form of business it will be - a sole proprietorship, a partnership, even a corporation.
But there may be one type of business you haven't considered yet. It's called an offshore corporation and it could save your new business a ton of cash.
When most people hear the words "offshore corporation" they tend to think of a company that is designed to deflect attention away from shady business dealings. In reality, many completely legitimate companies employ offshore strategies to leverage benefits that would not be possible otherwise.
Why form an offshore corporation?
Tax Benefits. One of the most attractive benefits of forming offshore is the potential tax savings. Depending on the jurisdiction, you may be able to take advantage of a significantly lower tax rate or in some cases, no tax at all. Tax breaks vary, so you'll need to do your research to determine which one offers the most savings for your company.
Legal Protection. Typical business formations require your company's assets to be tied to an individual's name - usually yours. However, offshore company assets aren't directly tied to an individual, making them potentially immune from lawsuits and other legal judgments.
Privacy. Offshore companies also regularly enjoy a higher level of privacy than other types of businesses. Determining an offshore company's assets is not an easy process, and even then the assets are listed under the entity's name rather than an individual's.
What are the disadvantages of offshore corporations?
Perception. Forming offshore can have a potentially detrimental impact on how your company is perceived by business partners and even the general public. The most obvious question partners and others will ask is why you formed offshore in the first place. Be prepared to answer their questions openly and informatively.
Limitations. Offshore companies may be subject to other conditions that limit their activity in the U.S. and other jurisdictions. An offshore registration can also eliminate your ability to tap into trade benefits designed to benefit U.S. companies. Know the facts about these limitations and weigh them carefully before you make the decision to incorporate offshore.
Financing & Appraisals. In the same way that offshore formation makes it difficult for unwanted eyes to peer into your company's value, it may make it difficult for investors and other financial partners to accurately assess how much your business is worth. Additionally, banks and finance companies may be reticent to lend to a business whose assets are beyond their reach.
What is the process for creating an offshore corporation?
The process for forming an offshore corporation can be complicated and is best left to the professionals. If offshore incorporation seems right for you, consult with your lawyer and seek out the services of an offshore professional to determine your next steps.
Share this article
---
Additional Resources for Entrepreneurs