Freelance Writing Business
Online Freelance Writing Business
Written by Mac Cassity for Gaebler Ventures
If you have the skills to write, then you can earn money online with your own freelance writing business. This article explores some of the steps necessary to get your business up and running and producing income.
Among all the fantastic things the internet has done for us, perhaps the greatest is its ability to allow others to start an online business quickly and easily.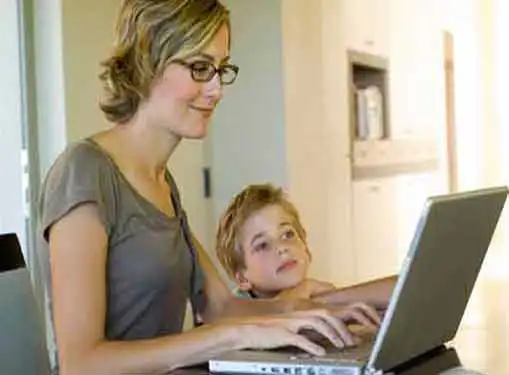 One of the easiest to get started with is a freelance writing business.
Freelance writing can be a fantastic opportunity for many as it can allow you to supplement your existing income whenever you want or even take it to a level that exceeds what you make now. The internet is about content and that content is largely in the form of articles, reports, and blogs. Much of this content is purchased by website owners thus creating a large opportunity for this with writing skills. Below is a simple blueprint that will help you understand what is required in order to begin making money online with a freelance writing business.
Define your skills and hone your craft- In order to be successful with an online freelance writing business, you need to understand exactly what type of writing is usually required. This means learning search engine optimization, or SEO skills to increase the chances that your articles will be found in the search engines, the various requirements of article submission sites, as well as the tone for each article and the amount of research needed. Grammar is important, but for the most part, these aren't high level articles, but informative pieces meant to incite interest so that someone will click through to a website for additional info.
Create sample articles for initial portfolio- Most people who are looking for content creation will want to see samples before they hire someone. Go ahead and create 7-10 500 word articles on a variety of subjects to demonstrate your skill. These can then be used as samples to show others your style and quality. Including a few about internet marketing, small business, and anything to do with marketing or selling is a great idea as many website owners need content about these subjects. Including one or two that show a humorous style is often a good idea as well. If you have special skills or knowledge in a particular industry, say fitness for example, write several for this niche. Later on, you can focus your marketing on this area of interest.
Join multiple freelancing websites-Once you have some samples in place, you will want to join some freelance websites. Sites such as Guru.com and Elance.com allow you to sign up and bid on jobs that others post. There are many freelance websites on the internet and the more you join, the greater the chance you will be able to fill up your schedule with writing jobs.
Start bidding on jobs- In order to be successful with an online freelance writing business, you must bid frequently. In addition to placing multiple bids you must include specific information that answers the needs of the project, include samples of your work, and a competitive bid for the job as well. Don't be afraid to bid a little higher than others if your work is stellar...you may not win all the bids, but when you do, the extra money you make will make up for it.
Follow up with clients, encourage repeat orders- Once you get a client, turn them into a satisfied client. Submit your completed work on time, and follow up with them regularly so that they don't forget about you and your service. Creating a newsletter geared towards helping people increase their marketing skills is a great way to put your name in front of past clients on a regular basis.
The bottom line is, a freelance writing business is like any other business. You can certainly work on your own time but you still must do what is necessary to land work and keep it coming in on a regular basis. While there IS plenty of competition for freelance writing work online, if you follow the tips above and work to constantly improve the quality of your work and services, you can certainly rise above the masses and build a thriving freelance writing business.
Mac Cassity is an entrepreneur and business person. Mac began writing professionally when he was twelve years old for a comic book collecting publication. Today, he has experience in insurance agency management and runs his own freelance writing business, Mac the Knife Articles.
Share this article
---
Additional Resources for Entrepreneurs