Opening a Business
Opening a Basement Waterproofing Business
We've collected some good advice that is ideal for those who want to open a basement waterproofing business. Read these tips before you begin your venture.
Thinking about opening a basement waterproofing business? We tell you what you need to know to get started.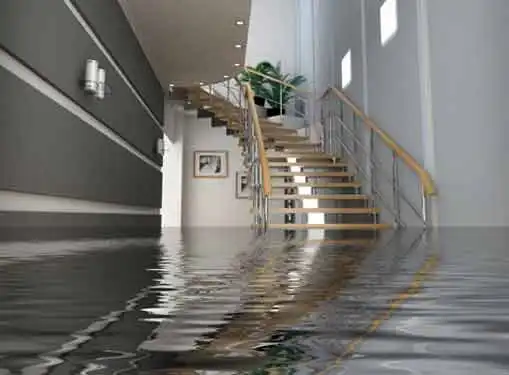 What to Expect as a Basement Waterproofing Business Owner
Basement waterproofing professionals get paid to go places and do things that homeowners aren't willing to do themselves. Since most customers delay calling a professional waterproofer until a crisis occurs, the majority of your company's work will involve resolving basement crises in highly adverse work environments.
Good basement waterproofing entrepreneurs rise above simple crisis management and create long-term relationships with their customers. By constantly advocating basement maintenance and moisture control strategies, these business owners generate customer loyalty incentives by gaining their customers' trust.
As you begin to add staff to your basement waterproofing startup, you'll want to make sure your hires share you commitment to creating long-term relationships with your customers. If your employees treat their work as just as another job, it's unlikely that your company will be capable of maintaining customer care as a brand distinctive.
How to Drive Business to Your Basement Waterproofing Company
A good share of business ownership involves generating sales. If you choose to sit back and wait for the phone to ring, you're already two steps behind the competition. Instead, you'll need to be proactive about finding ways to stir up new (and repeat) business.
Free Estimates. Free estimates are standard operating procedure in the waterproofing and structural repair industry. But you can take your game to the next level by providing fast turnaround on estimate requests and using the estimate appointment as an opportunity to tactfully educate customers about the effects and costs they could incur if they delay dealing with their moisture problems.
Scheduled Inspections. Routine maintenance and scheduled inspections are a great way to generate repeat business for your basement waterproofing startup. After you finish a project, schedule the customer for an inspection in six months or a year. Call the customer before the inspection to confirm the appointment and make sure they know about inspection fees in advance.
Testimonials. Testimonials are a time-tested strategy for securing new business. Get your employees in the habit of asking satisfied customers if they would be willing to provide a testimonial of their experience with your business, and then post the best testimonials on your website and in your marketing materials. A great testimonial also has the advantage of confirming the value of the experience in your customers' minds, virtually guaranteeing that they will call your company if they need additional waterproofing services in the future.
Successful Business Plans for Basement Waterproofing Businesses
As a startup small business owner, you need to have a business plan you can rely on for both external and internal purposes.
Although there are a lot of tasks screaming for your attention, cutting corners on your business plan can be a precursor to disaster. The evidence overwhelmingly supports the fact that your startup can't achieve long-term success without an accurate business plan.
From a business ownership perspective, that makes business planning your first priority - and not a task that can be assigned to the back burner.
Take a Look at the Competition
Well in advance of opening a basement waterproofing business in your town, it's a smart move to determine how strong the competition is. We've provided the link below to help you get a list of local competitors in your city. After clicking on the link, type in your city, state and zip code to get a list of basement waterproofing businesses near you.
If there's too much competition, it may be wise to consider starting the business in a less competitive marketplace.
Finding a Non-Competitive Business Mentor
If you want to open a basement waterproofing business it's a wise move to learn as much as you can from somebody who is already in the business. Local competitors are not going to give you the time of day, mind you. The last thing they want to do is help you to be a better competitor.
Thankfully, an owner of a a basement waterproofing business on the other side of the country can be a great learning resource for you, given that you don't compete with them in their area. Many business owners are happy to give advice to new entrepreneurs If you are persistent, you can find a business mentor who is willing to help you out.
Where do you find somebody who runs a basement waterproofing business that lives outside of your area?
Simple. Let your fingers do the walking by using the link below.
Business Brokerage for Basement Waterproofing Business Entrepreneurs
Startup basement waterproofing business and basement waterproofing business acquisitions each come with their own benefits and drawbacks. In most cases, there are compelling financial and practical reasons buying an existing basement waterproofing business.
A qualified business brokers can provide a range of services designed to ease your transition into business ownership.
By leveraging the skills, expertise and network of a first-rate business broker, you eliminate the hassles commonly associated with the business buying experience.
Is Franchising the Right Option?
Your odds of becoming a successful entrepreneur immediately improve if you buy a franchise and benefit from the prior work of others and their lessons learned.
If you are thinking about opening a basement waterproofing business, you should check out whether franchising might be the right move for you.
The link below gives you access to our franchise directory so you can see if there's a franchise opportunity for you. You might even find something that points you in a completely different direction.
More Advice for Startups
These additional resources regarding getting started as an entrepreneur may be of interest to you.
Share this article
---
Additional Resources for Entrepreneurs