Opening a Business
Opening a Bistro
These tips are perfect for those of you who want to open a bistro. Read this advice before you start!
Wondering how to start a bistro? We take you step-by-step from start to success.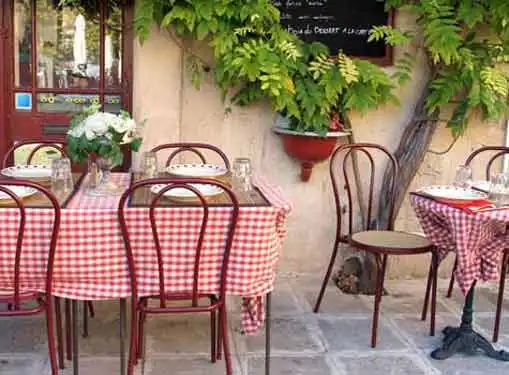 Bistro Startups: Fundamentals & Distinctives
Bistros are small, simple restaurants that serve good food quickly. Despite the fact that bistros have Parisian roots, successful bistros can now be found offering a variety of ethnic themes and cuisines.
Many bistros focus on doing a small menu selection exceptionally well rather than offering their patrons an expansive menu of so-so entrees. Simplicity is at the heart of the bistro concept, but savvy bistro entrepreneurs typically leverage the benefits of simplicity to serve up gourmet quality food in a brasserie or rustic dining environment.
Surviving the Statistics in a Bistro Startup
Approximately half of all restaurant startups fail during the first three years. Does that statistic sound intimidating? It should. Although launching a successful startup business is never easy, the restaurant industry is particularly susceptible to startup threats and vulnerabilities.
As a bistro entrepreneur, it's important to understand the scope and nature of your local food scene. Bistros play a specific role in the food service marketplace, so you'll want to make sure your bistro is equipped with the necessary resources to survive -- and thrive -- in your community.
Funding. An underfunded launch is a major factor in the restaurant failure rate. Resign yourself to the fact that it's going to cost more than you think it will to get your bistro off the ground. Budget accurately, build in a cost overrun bumper and raise sufficient startup capital before you open the doors.
Staffing. Food service is an active and all too often volatile employment sector. You shouldn't have any problem finding experienced food service workers to staff your bistro. Hiring workers with experience in a bistro environment may be more of a challenge. Unless you're running the kitchen yourself, it's critical to find a chef who is in sync with the "less is more" bistro concept.
Marketing. Assuming your bistro is adequately staffed and funded, marketing will likely be the determining factor in its long-term survival. Far too many bistro startup owners launch their establishments with a laid back, "if you build it they will come" attitude. But successful bistro owners are skilled and aggressive marketers who promote their establishments through traditional and online marketing channels.
How to Create a Winning Bistro Business Plan
If you've done your homework, you already know that writing a business plan is the most critical thing you can do for your company.
Although it might seem like an unnecessary formality, your bistro's business plan is a document that will shape your goals and strategies on a go-forward basis.
Furthermore, a good business plan will help you avoid key startup mistakes. Lacking a solid business plan, many startups find themselves rudderless and incapable of executing consistent decision making processes, while committed business planners rely on their plans to guide all of their decision making and short-term planning efforts.
Think Local
This is predominantly a local business that sells to local customers. Does localization mean that your business will sell exclusively to customers in the immediate vicinity? Not necessarily. However, it does mean that local customers will be your bread and butter source of revenues. As such, the bulk of your marketing and advertising (as well as other normal business functions) should be tailored to the needs of the surrounding area.
Don't Overlook Competitors
Well in advance of opening a bistro in your area, it's essential to see how many competitors you have. Try our link below to get a list of local competitors near you. After clicking on the link, type in your city, state and zip code to get a list of bistros near you.
It's important to be aware of what the competition is doing. Take the time to visit the competition to properly assess their strengths and weaknesses.
A Good Source of Advice
As part of your due diligence on opening a bistro, you really ought to talk to somebody who is already in the business. If you think owners of nearby bistros will give you advice, think again. Why would they want to educate a future competitor?
Thankfully, an owner of a a bistro in a location that is not competitive to you may be willing to share their entrepreneurial wisdom with you, given that you don't compete with them in their area. In that case, the business owner may be more than happy to discuss the industry with you. If you are persistent, you can find a business mentor who is willing to help you out.
The key question new becomes: how to find a bistro entrepreneur in another city who you can speak with?
No problem! Just use the link below and try a random city/state or zipcode. Then start dialing for advice until you are successful.
Acquisitions vs. Startups
Unfortunately, many inexperienced bistro entrepreneurs approach ownership with the mistaken idea that a startup is their only option when they could also pursue a business acquisition.
Except for scenarios that require extreme innovation or highly unique value propositions, it's usually less risky to buy an existing bistro.
An acquired bistro is a known quantity; a startup is less certain because its forecasts depend on estimated outcomes. If you're diligent about finding the right acquisition prospect, you may be able to leverage a business buying strategy to rapidly propel yourself into a position of industry leadership.
Consider Buying a Franchise
The odds of achieving your primary goal of achieving your top business goals are much greater when you franchise and benefit from the prior work of others and their lessons learned.
If your goal is to start a bistro, you may want to check out whether franchising might make it easy to get started.
The link below gives you access to our franchise directory so you can see if there's a franchise opportunity for you. You might even find something that points you in a completely different direction.
Other Useful Articles for Startup Entrepreneurs
These additional resources regarding getting started as an entrepreneur may be of interest to you.
Buying vs. Starting a Business
Consideration Before Buying a Franchise


Share this article
---
Additional Resources for Entrepreneurs