Business Startup Instructions
Opening a Game Farms Business
This advice is ideal for aspiring entrepreneurs who want to open a game farms business. Read these tips before you start!
Wondering how to start a game farms business? We take you step-by-step from start to success.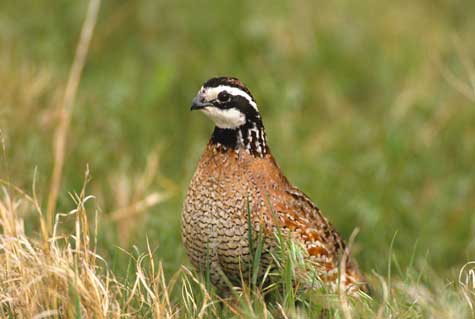 Game Farm Basics
Total hunting industry expenditures currently exceed $23 billion per year in the U.S. Although this sounds like a large chunk of change (and it is), the hunting industry continues to experience long-term decline, particularly in the number of younger hunters entering the sport.
One of the few industry bright spots is the increasing popularity of all-in-one hunting preserves and retreat package providers. For a fee, these businesses give hunters a convenient and comfortable hunting experience.
The game farm business concept is critical to the future of the hunting industry because game farmers supply the animals that populate the nation's preserves. In some cases, game farm entrepreneurs also engage in the process and sale of game meat or the delivery of bred game stock to individuals and commercial growers.
Core Competencies for Game Farm Entrepreneurs
Successful game farm entrepreneurs excel in the field of animal husbandry. Every lost animal is a lost opportunity, so it's essential to know how to successfully breed and raise each species you sell to your clients.
But in addition to husbandry, you will also need to become an expert in shipping. Cost-effectively transporting live animals across the country is easier said than done. Yet unless you develop consistent routines for shipping adult game birds, chicks, deer, boar and other species, your ability to build a reputation as a leading game animal provider will be severely limited.
Game Farm Risk Management
Game farms are, by nature, agricultural enterprises. Like any agricultural enterprise, disaster is constantly looming in the form of a herd epidemic or unexpected weather event. To protect your business and personal assets (as a sole proprietor), you'll need to implement a risk management strategy.
For game farm startups, lack of cash flow is a critical risk. In a worse case scenario, your business could be left without cash resources while you rebuild your flocks and herds. That makes a healthy cash reserve one of the best inoculations against catastrophic events. Rather than tempting fate, build a healthy cash reserve into your startup funding requirements and initial business plan.
How to Create a Game Farms Company Business Plan
A good business plan is the foundation of your entrepreneurial journey. Despite the diversity that exists in business plan writing, there are several essential elements that good business plans simply must include.
Business plan software eliminates the guesswork, insulating your game farms business from the possibility of critical omissions. The best business plan solutions can be tailored by industry, incorporating highly relevant metrics into your game farms company's business plan.
A quick review of Gaebler's business plan software packages article is great place to begin your search for the solution that's right for your game farms business.
Don't Ignore the Competition
Well in advance of opening a game farms business within your community, it's a smart move to see how you will fit in the competitive landscape. Use the link below to get a list of local competitors near you. Simply enter your city, state and zip code to get a list of game farms businesses in your town.
How tough is the competition in the market you are considering? If the competition is too tough, you may need to think about starting the business in a different area or even start a completely different business instead.
Studying the Market
After you've evaluated your local competitors, it's essential that you have a conversation with someone who is in the business. If you think owners of nearby game farms businesses will give you advice, think again. What's in it for them?
But, a person who owns a game farms business outside of your community may be more than happy to give you a few tips, once they realize that you are not going to directly compete with them in their community. In fact, they are often very willing to share startup advice with you. If you are persistent, you can find a business mentor who is willing to help you out.
What's the process for finding a game farms business manager in a different locale who can assist you?
Simply, try our helpful link below, type in a random city/state or zipcode, and start calling.
Reasons to Pursue a Game Farms Business Acquisition
More than a few experts advise prospective game farms business startup entrepreneurs to pursue an acquisition strategy. But what's so great about a game farms business acquisition?
The availability of acquisition capital should be a major factor in your decision. Commercial lenders are usually more inclined to fund acquisitions than startups.
Although there are a lot of factors to consider, the decision to buy a business to get acquisition capital almost always pays off.
Consider Buying a Franchise
If you are risk averse, consider the errors that can be avoided by buying a franchise.
Before opening a game farms business, you would be wise to assess whether there are good franchise opportunities available that might make sense for you.
The link below gives you access to our franchise directory so you can see if there's a franchise opportunity for you. You might even find something that points you in a completely different direction.
Related Articles on Starting a Company
These additional resources regarding starting a business may be of interest to you.
Have Friends Who Might Like This Article?

Share this on Twitter
Let them know on LinkedIn
Ready to Learn More? We Think You Might Like These Articles:
---
Additional Resources for Entrepreneurs