Business Startup Instructions
Opening a Garage Doors & Openers Business
Opening a garage doors and openers business can get you on the path to a secure financial future if you have the creativity and tenacity necessary to be a successful entrepreneur. We offer nuts-and-bolts information to give you a jump-start on planning for your business.
Wondering how to start a garage doors and openers business? We take you step-by-step from start to success.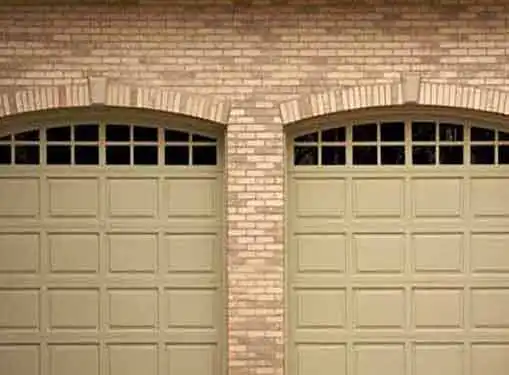 Garage Doors: Product & Service Offerings
Garage doors and openers can be a great way for entrepreneurs to enter the home improvement and homeowner services industry. Most people take their garage doors for granted -- until their doors need to be replaced or serviced. In a breakdown or malfunction scenario, finding a quality garage door repair and replacement provider becomes a homeowner's first priority.
The key to gaining traction in the garage door industry is to position your business to appear on the radar of customers who need immediate service as well as homebuilders who rely on garage door professionals for installations. More often than not, marketing ability is what separates successful garage door companies from the ones that flounder in obscurity.
As you develop your startup's marketing strategy, it's important to channel your resources toward tactics and techniques that have been proven to connect with homeowners and homebuilders. An online marketing campaign is a no-brainer, but you should also explore opportunities to promote your business in local directories, home fairs and through other venues.
Creating a Service-Oriented Garage Door Business
Customer service can be a way to make your garage door and openers startup stand out in the marketplace. But effective customer service takes more than a smile . . . Here are a few tips to help you build a business that leverages great service as a core selling point.
Fast Response. When a homeowner's garage door malfunctions, the first thing they do is locate a repair provider online or through more traditional directories (e.g. yellow pages). If they call your company and are forced to leave a message, they will move on to a competitor. So it's absolutely critical to make sure your call center is staffed by a real person -- not voicemail. If necessary, outsource your business's call functions to a firm that specializes in managing inbound calls.
Professional Technicians. Professionalism is essential for developing a reputation in the local community. When your customers are greeted by a uniformed technician and treated in a professional manner, they are more likely to share their experience with the friends, giving your startup free advertising through word-of-mouth.
Emergency Service. The garage door and openers business is a 24/7 game. If you are both the business owner and the sole employee, 24/7 emergency service may sound a bit extreme. But in today's business climate, around-the-clock availability is a prerequisite for growing your startup into a vibrant company that is eventually able to hire additional staff.
Business Plans for Garage Doors & Openers Businesses
As a startup garage doors and openers business owner, writing a quality business plan is one of the first tasks you need to address.
If time is scarce, business plan software can be used to streamline the process. A business plan software solution is an effective tool for time-strapped garage doors and openers business owners who understand the importance of a great business plan.
Properly utilized, business plan software has the potential to transform your business plan from a throwaway business requirement to an integral strategic resource.
Assess the Competition
Prior to launching a garage doors and openers business within your community, it's a good idea to see what the competition looks like. Try our link below to find competitors in your city. Simply enter your city, state and zip code to get a list of garage doors and openers businesses in your town.
Before you open up shop, make sure you know what you will offer to your customers that provides a significant advantage over your competition's offering.
Learning More About the Industry
If you want to open a garage doors and openers business it's essential that you have a conversation with someone who is in the business. Local competitors are not going to give you the time of day, mind you. Why would they want to educate a future competitor?
However, a fellow entrepreneur who has started a garage doors and openers business outside of your community may be willing to share their entrepreneurial wisdom with you, once they realize that you are not going to directly compete with them in their community. Indeed, many experienced entrepreneurs enjoy offering advice to startup entrepreneurs. It can take a while to find an entrepreneur who is willing to talk, but it's well worth the effort.
Where can you find a garage doors and openers business founder on the other side of the country to talk to?
Here's how we would do it. Try the useful link below and key in a random city/state or zipcode.
Acquired Garage Doors & Openers Businesses: Competitive Advantages
Pursuing a garage doors and openers business acquisition can be an effective route to profitability for emerging entrepreneurs.
A business acquisition also delivers an established brand - a big advantage in competitive markets. In fact, many entrepreneurs pursue acquisitions for the primary purpose of buying an established brand.
In a competitive market, the right acquisition can be leveraged to catapult your business into a market leadership position, even if you personally lack industry credentials.
Explore Franchising Options
The odds of achieving your primary goal of avoiding failure in business go up significantly if you go the franchising route instead of doing it all on your own.
Before you consider starting a garage doors and openers business, it's worthwhile to assess whether purchasing a franchise might alleviate your startup process.
The link below gives you access to our franchise directory so you can see if there's a franchise opportunity for you. You might even find something that points you in a completely different direction.
More Advice for Startups
These additional resources regarding starting a business may be of interest to you.
Recurring Revenue Business Models


Share this article
---
Additional Resources for Entrepreneurs