Entrepreneur Idea Guide
Opening a Hair Clippers Business
Starting a hair clippers business is your ticket to owning a good, stable business as long as you separate yourself from the competition. This article contains tips and advice that instructs you on how to start your business.
Wondering how to start a hair clippers business? We take you step-by-step from start to success.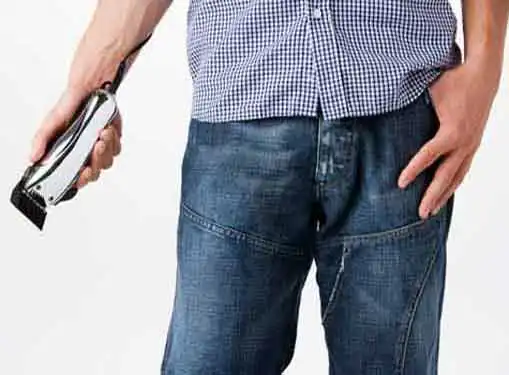 Hair Clipper Markets
The hair clipper industry is fairly diverse when compared to other industries that specialize in niche product lines. Although personal use clippers constitute a segment of the overall market, startup entrepreneurs often do best when they focus on the commercial side of the industry, selling clippers and auxiliary products to hair care professionals through ecommerce and other channels.
Beauty salons, barbershops and beauty schools are excellent targets for hair clipper sales. Most of the nation's 70,000+ professional salons are outfitted with several clipper units, so you'll want to make sure your marketing strategy includes a mechanism to connect with salon startup entrepreneurs. Participation in organizations like the Professional Beauty Association is a good starting point for developing relationships within the industry.
Pet care is another productive segment of the hair clipper marketplace. Clippers designed specifically for pet trimming are in strong demand, especially given the explosive growth of the pet grooming industry over the past decade.
Creating Added Value in a Hair Clipper Startup
As a startup business owner, it's easy to get sidetracked by activities and strategies that distract you from your core business. Make no mistake about it -- the sale of quality hair clipper units must always be your first priority. However, there are several ways you can expand your startup's revenue opportunities by incorporating value added elements into your business plan.
Blade Sharpening & Replacement. There is no avoiding the fact that blades get dull over time. When that happens, professionals must either sharpen or replace their clipper blades. Although some professionals hone their own blades, many outsource sharpening to a third-party provider. By offering scheduled reminders and blade sharpening services, you create customer loyalty and opportunities to be the go-to provider for blade or clipper replacements.
Educational Marketing. One of the reasons clipper customers turn to hair clipper specialists is the expectation that the specialist will offer a level of insights and expertise that isn't available through general beauty product providers. The way to leverage your clipper expertise is to provide your customers with educational marketing content designed to improve their clipper skills and extend the life of their purchases.
Service & Support. In the hair clipper industry, warranty service is performed by manufacturers. Companies like Oster, Wahl and Andis stand by their products -- but that doesn't mean you can't go the extra mile and deliver a first-rate customer service experience to your customers. Familiarize yourself with the service and warranty procedures for each product line you carry and be prepared to assist customers should they require factory services.
How to Write a Top Quality Hair Clippers Company Business Plan
A business plan is the skeletal framework for your hair clippers business's mission, goals and strategic vision.
In contemporary business culture, business plans are also litmus tests used by external interests to assess real world viability and marketability.
For the sake of accuracy, you'll want to educate yourself about how to write the market analysis section of a business plan. As you prepare the market analysis section, be careful to rely on substantiated market research rather than your hopes for your hair clippers business.
Review the Competition
Well in advance of opening a hair clippers business within your community, it's a smart move to find out what the competition looks like. Try our link below to generate a list of competitors in your city. Complete the form by entering your city, state and zip code to get a list of hair clippers businesses that are close by.
If there's too much competition, it may be wise to consider starting the business in a less competitive marketplace.
Finding a Non-Competitive Business Mentor
After you've evaluated your local competitors, be sure to have a conversation with someone who is in the business. It's very unlikely that the local competition will talk to you. The last thing they want to do is help you to be a better competitor.
Fortunately, somebody who runs a hair clippers business in another town may be willing to share their entrepreneurial wisdom with you, provided that you won't be directly competing with them. In fact, they are often very willing to share startup advice with you. In my experience, you may have to call ten business owners in order to find one who is willing to share his wisdom with you.
What's the process for finding an entrepreneur who is running a hair clippers business in a different locale who can assist you?
Here's one way to do it. Just use our link below, find somebody and call them.
Getting Started in Hair Clippers Business Ownership
Would-be hair clippers business business owners can either launch a new business or acquire an existing operation.
We understand why a startup may sound appealing. A new hair clippers business will definitely be more reflective of your personal business philosophy. Yet startups are also more difficult to finance because their nature is inherently risky.
Acquired hair clippers businesses are known quantities - and are less risky for lenders. On the whole, buying a business minimizes uncertainty as well as many of the objections lenders use to disqualify startup entrepreneurs from financing.
Explore Franchising Options
Your chances of achieving the entrepreneurial goal of becoming a successful entrepreneur are greatly increased if you buy a franchise instead of doing it all on your own.
If you planning on starting a hair clippers business, you may want to assess whether purchasing a franchise might increase your chances of success.
The link below gives you access to our franchise directory so you can see if there's a franchise opportunity for you. You might even find something that points you in a completely different direction.
More Advice for Startups
These additional resources regarding getting started as an entrepreneur may be of interest to you.
Share this article
---
Additional Resources for Entrepreneurs