Entrepreneur Idea Guide
Opening a Hair Goods Business
This advice is ideal for entrepreneurial folks who want to open a hair goods business. Read this advice before you begin your venture.
Wondering how to start a hair goods business? We take you step-by-step from start to success.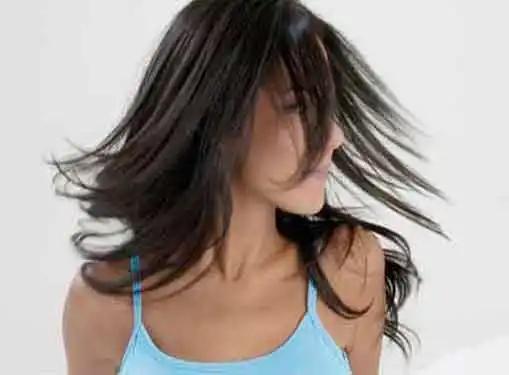 Hair Goods Basics
Wigs, weaves, extensions and other hair products are big business in the U.S. With the introduction of more affordable products from China and South Korea, wig sales alone skyrocketed to nearly $2 billion in 2007.
Retail sellers of hair goods serve a variety of customers. From individuals who have suffered hair loss due to age or illness to individuals interested in enhancing their appearance with extensions or weaves, there are many different types of markets for hair goods.
However, the hair goods marketplace is also highly segmented. Products that appeal to one group of consumers don't necessarily carry over to other groups of consumers or retailers. At the beginning of the planning process, you will need to take a closer look at the hair goods market in your territory and calibrate your product offerings to the specific needs of area consumers.
Funding a Hair Goods Startup
If you don't have $100k in the bank to launch your hair goods business, don't panic -- yet. Startup entrepreneurs frequently struggle to raise enough startup capital to launch their businesses on solid footing.
But since you can't start your business without leased space, a company website, initial inventory and other resources, you're going to need to identify sources of capital before you progress too far in the process.
Personal savings is usually regarded as the best source of startup capital. Although it's possible to launch a hair goods business on a shoestring (leveraging drop shipping, online retail and other strategies), it's likely that you will need at least $10k - $30k to launch a small operation. Consider tapping into loans or investments from family members and other sources to cover shortfalls.
Capacity Planning Tips for Hair Goods Startups
Although it is often associated with manufacturing operations, capacity planning plays a role in a successful hair goods business. The idea is to create an operational plan that enables your business to maintain supply inventories capable of meeting anticipated demand.
Since some hair goods are imported from overseas, you will need to work closely with your suppliers to make sure your business has the inventory it requires to satisfy customer orders. Backorders and out-of-stock scenarios can have a negative effect on customer loyalty, so the sooner you know a product will be unavailable, the more opportunity you have to mitigate the impact of supply chain issues.
Creating a Business Plan for a Hair Goods Business
A common mistake for an entrepreneur is to not create a business plan.
The key benefit of writing a business plan is that it defines the game plan. If you don't have a business plan, your leadership will be handicapped, choosing short-term opportunities at the expense of long-term benefits.
Before you make another business decision and before you start writing a business plan, you need to create a mission statement. Once you're satisfied with your hair goods business's mission, it's time to initiate the hard work involved with writing the rest of your hair goods company's business plan.
Look Over Competitors
Before you open a hair goods business within your community, it's worthwhile to find out what the competition looks like. Try our link below to generate a list of competitors nearby. Simply enter your city, state and zip code to get a list of hair goods businesses in your town.
Before you open up shop, make sure you know what you will offer to your customers that provides a significant advantage over your competition's offering.
Learning More About the Industry
After you've evaluated your local competitors, be sure to speak with somebody who is already in the business. It's very unlikely that the local competition will talk to you. Why would they want to educate a future competitor?
However, a fellow entrepreneur who has started a hair goods business in a different city will be much more likely to talk with you, after they realize you reside far away from them and won't be stealing their local customers. In fact, they are often very willing to share startup advice with you. In my experience, you may have to call ten business owners in order to find one who is willing to share his wisdom with you.
Where does one find an entrepreneur who is running a hair goods business who is willing to talk to you but doesn't live nearby?
Simple. Let your fingers do the walking by using the link below.
Advantages of a Hair Goods Business Purchase
On a percentage basis, more entrepreneurs intend to enter hair goods business ownership through a startup than through a business purchase. Yet hair goods business startups aren't easy - many fail within the first year.
There are a lot of factors that need to be considered in buying vs. starting a business. By buying a profitable hair goods business, you'll shorten the amount of time it takes to achieve a return on your investment because you'll have the advantage of a proven operation and an existing customer base.
Is Franchising the Right Option?
If done right, a small business startup takes months and months of preparations just to lay the groundwork for the first day of business.
That makes franchising an attractive alternative to traditional business startups. Our hair styling franchise directory offers a variety of hair goods business franchise opportunities, many of which may be the perfect fit for your personal and professional goals.
Entrepreneur Interviews
These interviews should be of interest to you.
Related Articles on Starting a Company
These additional resources regarding starting a business may be of interest to you.
Coming Up With Good Business Ideas


Share this article
---
Additional Resources for Entrepreneurs