Entrepreneur Idea Guide
Opening a Health Insurance Agency
Here's some helpful information that is ideal for aspiring entrepreneurs who hope to start a health insurance agency. Read this article before you open up shop.
We've collected some valuable information on how to go about starting a health insurance agency.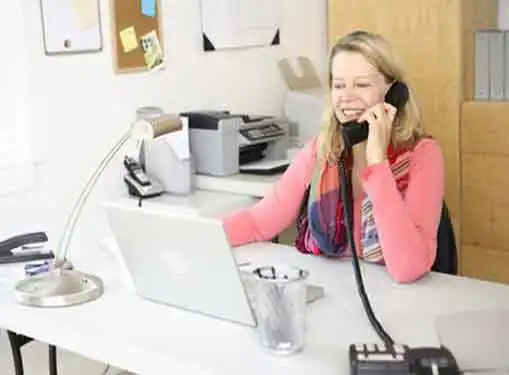 Becoming a Health Insurance Agent
It's a tricky time to start a health insurance agency.
Historically, health insurance brokers did very well financially. If you set up a business or nonprofit organization with a health care plan, you would typically receive 5 percent of the premiums paid.
So, let's say that the average healthcare insurance premium for an employee ranges between $300 and $2,000 per month. This number varies based on the employee profile and the type of insurance offered, but it's good enough for purposes of our discussion.
That means you can make between $15 to $100 per month per employee, where you've been the one to connect the organization with the health insurance company. Depending on the types of companies you sell to, you might end up making an average of, say, $40 per covered employee per month. That's $480 per year.
With these numbers, to make $200,000 per year in health insurance commissions, you just need to procure insurance for companies that keep 833 employees on staff on average. That could be one client. It could be four clients, each with just over 200 employees, or it could be 41 small businesses, each with just over 20 clients.
What Makes Starting a Health Insurance Agency Attractive
The beauty of becoming a health insurance broker is that it's a recurring revenue business model. In our previous example, even if you signed up those 833 employees five years ago, you continue to earn your $200,000 per year in commissions, as long as they keep paying the premiums.
You can be sitting on a beach in Maui and the checks will just keep coming in. This is why talented health insurance agents can do very well.
Mourning the Good Old Days of Health Insurance Brokerage
In the United States, healthcare reform is throwing a curve ball at independent health insurance agents now. With the new laws that are being put in place, insurance companies can no longer afford to pay their insurance agents 5% commissions.
They've recently dropped commissions, and the new standard rate is closer to 2.5% of premiums. In other words, whatever a health insurance agent was earning a year ago, it's now been cut in half. That's a very painful pill to swallow.
Moreover, if health care reform is implemented as currently envisioned, many business will no longer need the services of a health insurance broker. That's because Medicare will become a viable option for small business employees - much cheaper than traditional health insurance.
Although those changes are years away, it means this business is not nearly as attractive as it once was. Still, there is plenty of opportunity in opening a health insurance agency and you simply need to work through your business plan to make sure it can work out well for you financially.
How to Create Effective Health Insurance Agency Business Plans
A great business plan will lay a strong foundation for growth in your startup health insurance agency.
The financial section of your business plan is especially relevant to funding concerns. Since investors and lenders rely heavily on your business plan's financial forecasts, fudged numbers and vague forecasting are a sure way to sabotage your funding efforts.
As a result, we strongly recommend educating yourself in business plan financial basics before finalizing your business plan's financial chapter.
Look Over Competitors
Before you open a health insurance agency in your town, it's a smart move to see how strong the competition is. Use the link below to generate a list of competitors near you. Simply enter your city, state and zip code to get a list of health insurance agencies in your town.
It's important to be aware of what the competition is doing. Take the time to visit the competition to properly assess their strengths and weaknesses.
A Good Source of Advice
If you are seriously contemplating launching a health insurance agency, it's a wise move to have a conversation with someone who is in the business. If you think owners of nearby health insurance agencies will give you advice, think again. It'd be crazy for them to teach you the business.
On the other hand, an individual who has a health insurance agency in a location that is not competitive to you will be much more likely to talk with you, provided that you won't be directly competing with them. Indeed, many experienced entrepreneurs enjoy offering advice to startup entrepreneurs. In my experience, you may have to call ten business owners in order to find one who is willing to share his wisdom with you.
Where would you find somebody who runs a health insurance agency in another community?
Easy. Find them using our link below and start calling until you are successful.
Health Insurance Agency Acquisitions: Financial Considerations
Startup health insurance agencies carry a host of financial risks and concerns. Without an operational history, it's hard to predict how your startup will actually perform in the marketplace.
Financial risk management requires you to at least consider the possibility of setting your startup plans aside to explore acquisition opportunities. Established health insurance agencies have reliable revenue streams and loyal customer bases – both of which will shape your company's financial landscape.
But most importantly, existing health insurance agencies have documented financial histories. Although you can create pro forma earnings and financial statements for a startup, a business-for-sale should have a well-documented, multi-year history of financial performance.
Don't Forget About Franchising As an Option
Franchising does not mean that can take it easy and just be in cruise control but it will make starting a business much easier.
If you planning on starting a health insurance agency, you may want to investigate whether there are good franchise opportunities available that might make your life much easier.
The link below gives you access to our franchise directory so you can see if there's a franchise opportunity for you. You might even find something that points you in a completely different direction.
Related Articles on Starting a Company
These additional resources regarding starting a business may be of interest to you.
Questions to Ask Before Starting a Business
Share this article
---
Additional Resources for Entrepreneurs