Entrepreneur Idea Guide
Opening a House Sitting Business
If starting a house sitting business is one of your goals, this is a must-read article.
Thinking about opening a house sitting business? We tell you what you need to know to get started.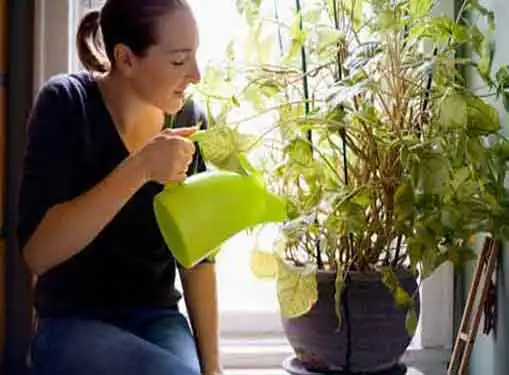 Why Start a House Sitting Business?
One of the first questions you'll need to address in your entrepreneurial journey is why reliable house sitters are in demand with homeowners. The answer to that question is tied to the travel industry, and the fact that more and more homeowners are taking extended trips of more than just a few days.
Typically, housesitting clients are also pet owners who are concerned about the care of their pets in their absence. If security is a concern, most homeowners prefer to buy a security system. But since kennels aren't a realistic option for long-term boarding, a house sitter can watch over the property and Fido in the homeowner's absence.
Rates for housesitting vary by geography and the level of service you are prepared to provide. A typical arrangement can run as much as $20 per day, but with add-ons for additional pets, housecleaning, small home repairs and other services, daily rates can increase to $50 or more -- not enough to provide a full-time income, but enough to augment other income streams or lifestyle choices.
The Owner-Operator House Sitting Business Model
Some housesitting entrepreneurs elect to pursue a simple owner-operated business model. In this scenario, the owner is the business's only employee and personally performs all of the housesitting, pet care and maintenance functions.
Securing back-to-back housesitting jobs can be a challenge, but it's not impossible. With a little effort, you can create a business that supplies a secondary revenue stream and allows you to live completely rent-free, particularly if you specialize on long-term (1+ months) jobs. You can augment your housesitting income with a daily pet minding business, work from home opportunities or even full-time employment.
The Expanded House Sitting Business Model
Entrepreneurs interested in pursuing housesitting as a full-time career need to step up their game and specialize in finding qualified house sitters for a list of clients. In this business model, the housesitting business is an agent who assumes responsibility for vetting house sitters and placing them in their clients' homes.
Since the daily rates are the same, house sitters aren't paid and may even be asked to pay a small placement fee to your business. From the house sitters' standpoint, the benefit is to live rent-free in a foreign city or in a variety of homes throughout the year.
Ambitious entrepreneurs can combine this scenario with an owner-operator business model to create a dynamic small business. With the right leadership attributes, you can perform personal housesitting activities and work from home to secure other house sitters for additional clients.
Business Plans for a House Sitting Business
A common mistake for a new business owner is to not create a business plan.
The key benefit of writing a business plan is that it defines the game plan. Without it, you'll be flying blind, choosing short-term opportunities at the expense of long-term benefits.
Start by defining your business mission. The process of writing a mission statement doesn't have to be complicated. From there, the other piece of the business plan puzzle will begin to fall in place.
Review the Competition
Prior to launching a house sitting business in your area, it's worthwhile to determine how strong the competition is. Try our link below to get a list of local competitors in your city. Complete the form by entering your city, state and zip code to get a list of house sitting businesses that are close by.
Prior to opening your doors for business, be sure you fully understand the competitive landscape and where your new business will fit in.
Turning Competitors Into Collaborators
If you are interested in starting a house sitting business, it's a smart move to have a conversation with someone who is in the business. If you think owners of nearby house sitting businesses will give you advice, think again. It'd be crazy for them to teach you the business.
Fortunately, somebody who runs a house sitting business in a different city will be much more likely to talk with you, once they realize that you are not going to directly compete with them in their community. Many business owners are happy to give advice to new entrepreneurs In my experience, you may have to call ten business owners in order to find one who is willing to share his wisdom with you.
The key question new becomes: how to find a house sitting business owner in another city who you can speak with?
We can help. Follow the link below, try a few city/state combos or zipcodes, and then start calling!
Benefits of Buying a House Sitting Business
On a percentage basis, more entrepreneurs intend to enter house sitting business ownership through a startup than through a business purchase. Yet house sitting business startups aren't easy - many fail within the first year.
The decision of buying vs. starting a business shouldn't be taken lightly. By buying a profitable house sitting business, you'll shorten the amount of time it takes to achieve a return on your investment because you'll have the advantage of a proven operation and an existing customer base.
Don't Forget About Franchising As an Option
Your odds of being a successful business owner are much greater when you choose to franchise and leverage their successful brand and track record.
If your goal is to start a house sitting business, a smart move is to investigate whether franchising might alleviate your startup process.
The link below gives you access to our franchise directory so you can see if there's a franchise opportunity for you. You might even find something that points you in a completely different direction.
Related Articles on Starting a Company
These additional resources regarding getting started as an entrepreneur may be of interest to you.
Buying vs. Starting a Business
Share this article
---
Additional Resources for Entrepreneurs