Good Startup Businesses
Opening a Juice Bar
Launching a juice bar is a rewarding experience as long as you separate yourself from the competition. This article contains nuts-and-bolts information that demystifies what it takes to be successful.
Wondering how to start a juice bar? We take you step-by-step from start to success.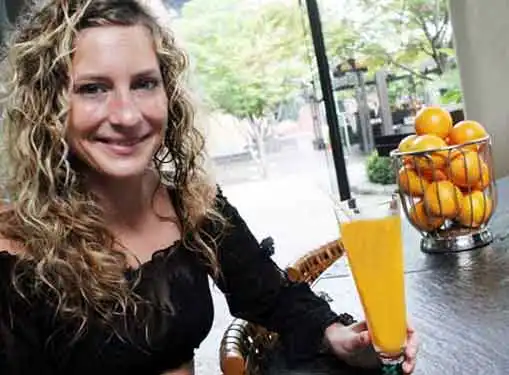 Breaking Into the Juice Bar Business
Health-conscious consumers have created a market for a range of "healthy lifestyle" products, including flavorful concoctions made from fruits, vegetable, and other natural ingredients. Juice bars are a viable and attractive business concept for entrepreneurs who are interested in helping their customers lead healthier lives.
The downside is that the juice bar business isn't for the faint of heart. Juice bars come and go at a rapid rate, and even franchised juice bars like Jamba Juice experience their share of failures. Although a successful juice bar startup is an achievable goal, you should know that the juice bar business is highly competitive with variable profit margins and a fair amount of entry hurdles.
Location is the first obstacle your juice bar will need to overcome. To attract the right volume of customers, you'll want to situate your juice bar near a fitness club, in a shopping mall, or close to another high traffic location. It helps if the owner has a background in fitness or nutrition, but you can compensate for shortcomings by consulting people who have more experience in the field.
When it comes to marketing, successful juice bars give their products catchy names to enhance the health benefits for consumers. The trick is having the creativity to apply witty names to your products without crossing the line into the ridiculous. It's a good idea to do a little research so the names you use for your products don't conflict with the trademarks of other juice bars or food service companies.
We have tons of articles to learn about naming companies and products. Check out our Naming and Branding section!
History has proven that diversification is one of the keys to conquering the juice bar market. Businesses that offer just juice or smoothies rarely last while juice bars that expand their product offerings to include light meals, sandwiches, and other healthy menu items are more capable of generating the revenue needed to survive beyond the first year.
Business Plans 101 for Juice Bar Startups
As an aspiring juice bar owner, you've invested time and effort in the creation of your initial business plan. But have you included any material about your industry?
A detailed, yet concise industry analysis is a basic component of a startup juice bar business plan. In most cases, industry analyses discuss the opportunities and threats that confront similar businesses throughout your industry.
Although you'll need to provide the right information, you'll also need to be careful to avoid common industry analysis mistakes because the wrong tone and content here could negate all of the hard work you've invested in the rest of your business plan.
Don't Ignore the Competition
Before you open a juice bar in your area, it's essential to see how you will fit in the competitive landscape. Try our link below to find competitors in your city. Simply enter your city, state and zip code to get a list of juice bars in your town.
How tough is the competition in the market you are considering? If the competition is too tough, you may need to think about starting the business in a different area or even start a completely different business instead.
Studying the Market
After you've evaluated your local competitors, be sure to learn as much as you can from somebody who is already in the business. It's very unlikely that the local competition will talk to you. Why would they want to educate a future competitor?
Thankfully, an owner of a a juice bar in a location that is not competitive to you will be much more likely to talk with you, given that you don't compete with them in their area. In fact, they are often very willing to share startup advice with you. It can take a while to find an entrepreneur who is willing to talk, but it's well worth the effort.
Where can an aspiring entrepreneur like you find an owner of a juice bar on the other side of the country to talk to?
Here's how we would do it. Try the useful link below and key in a random city/state or zipcode.
Gaining Access to Juice Bar Ownership
As a juice bar entrepreneur, it's important to explore all of your options before you commit to a specific business opportunity. There are a lot of benefits of buying a juice bar.
If you're on the fence consider this: There has never been a better time to acquire a juice bar. The down economy has resulted in a glut of available businesses, many of which can be acquired for bargain prices.
Don't Rule Out Franchising
Staffing. Supply chains. Marketing plans. Those are just a sampling of the challenges you'll face during the first days of your business startup. And if you aren't careful, those challenges could spell disaster for your fledgling company.
No doubt about it, you have a lot of decisions to make. And one of the smartest decisions may be to pursue a franchise opportunity for your business startup.
If fewer hassles and better visibility sound appealing, click on the below and check out our directory of juice bar startup opportunities in your area.
Related Articles on Starting a Company
These additional resources regarding getting started as an entrepreneur may be of interest to you.
Share this article
---
Additional Resources for Entrepreneurs