Entrepreneur Guidance
Opening a Mental Health Agency
Ready to realize your dream of starting a mental health agency? We help you avoid the problems that often entangle fledgling entrepreneurs.
Thinking about opening a mental health agency? We tell you what you need to know to get started.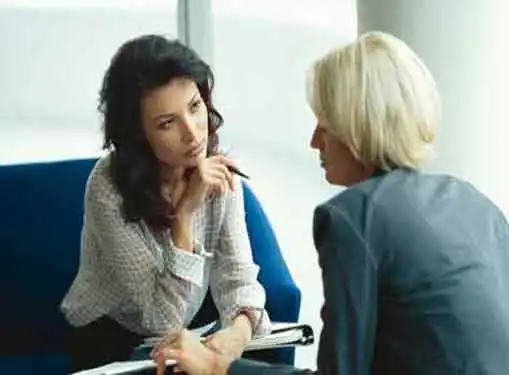 Opening a mental health agency is a challenge, but it's possible to launch a thriving mental health business in your community.
The U.S. Mental Health Industry
How big is the mental health industry? With 15,000 establishments and more than $20 billion in annual revenue, mental health has a noticeable presence in the U.S. business sector.
Although most people don't think of mental health as a business, the demand for mental health counseling, substance abuse recovery programs and psycho-pharmaceuticals has introduced business elements into the field and created a conducive environment for the emergence of mental health entrepreneurs.
Like it or not, mental health professionals also need to be skilled business leaders. Opening a mental health agency is a challenge, but by leveraging a combination of superior patient care and small business essentials, it's possible to launch a thriving mental health business in your community.
Becoming a Mental Health Entrepreneur
In our experience, the most difficult part of opening a mental health agency business is that mental health professionals are often unable or unwilling to recast themselves as entrepreneurs.
The National Institute of Mental Health (NIMH) offers tons of resources to help you grow as a mental health professional. But to grow as an entrepreneur, we recommend checking out Gaebler's resources for becoming an entrepreneur and incorporating the following tips into your agency:
Be strategic. Successful entrepreneurs are skilled planners who leave little to chance. Business and strategic planning are core entrepreneurial skills that can set your agency on a path toward profitability and growth.
Take calculated risks. At various points in your entrepreneurial career, you will be presented with opportunities that carry various levels of risk. Entrepreneurs are risk-takers -- but the risks they take are calculated. On its own, a "hunch" should never be an excuse for investing in an uncertain business opportunity.
Fully capitalize. By far, the biggest mistake entrepreneurs make is moving forward from an undercapitalized position. If you lack sufficient capital to start a mental health business venture the right way, it's better to wait until you have accumulated adequate capital than it is to launch with insufficient funding.
Characteristics of a Good Mental Health Agency Business Plan
Your mental health agency's business plan should be tailored to your business's unique traits and goals. However, the most effective business plans do address specific sound business plan elements:
Mission Statement – Your description of your mental health agency's reason for existing.
Goals & Objectives – A list of mile markers on your mental health agency's road to success.
Financial, Marketing & Action Plans – Specific plans that describe your business environment, demographic targets and quantitative estimates.
Take a Look at Competitors
Well in advance of opening a mental health agency in your town, it's essential to see how many competitors you have. Try our link below to find competitors in your city. Just enter your city, state and zip code to get a list of mental health agencies in your community.
How tough is the competition in the market you are considering? If the competition is too tough, you may need to think about starting the business in a different area or even start a completely different business instead.
Studying the Market
As part of your due diligence on opening a mental health agency, you really ought to have a conversation with someone who is in the business. If you think your local competitors will give you advice, you're being overoptimistic. Why would they want to educate a future competitor?
However, an entrepreneur who owns a mental health agency outside of your community will be much more likely to talk with you, given that you don't compete with them in their area. Many business owners are happy to give advice to new entrepreneurs It can take a while to find an entrepreneur who is willing to talk, but it's well worth the effort.
How do you go about finding an entrepreneur who is running a mental health agency who is willing to talk to you but doesn't live nearby?
Easy. Find them using our link below and start calling until you are successful.
Top Three Reasons to Buy an Established Mental Health Agency
For years, street-smart entrepreneurs have known that whenever possible, it's more advantageous to buy an existing mental health agency than it is to start one from scratch.
You'll want to conduct a comprehensive due diligence process, but here are three arguments why you should think about buying instead of a startup.
Proven Profitability. Startups struggle to bring in revenue right out of the gate while existing businesses usually have a steady stream of income.
Operational Efficiency. A good mental health agency should already function like a well-oiled machine.
Funding. Lenders, investors and other funding sources almost always prefer business purchases to startups.
Is Franchising the Right Option?
If you want to tap into an existing brand name and a proven system, you may want to consider franchise options in your industry.
Before opening a mental health agency, a smart move is to check out whether franchising might simplify your entering the business.
The link below gives you access to our franchise directory so you can see if there's a franchise opportunity for you. You might even find something that points you in a completely different direction.
Related Articles on Starting a Company
These additional resources regarding getting started as an entrepreneur may be of interest to you.
Share this article
---
Additional Resources for Entrepreneurs