How Do I Start a Business
Opening a Precast Concrete Business
These tips are ideal for aspiring entrepreneurs who want to open a precast concrete business. Read this advice before you begin your venture.
Thinking about opening a precast concrete business? We tell you what you need to know to get started.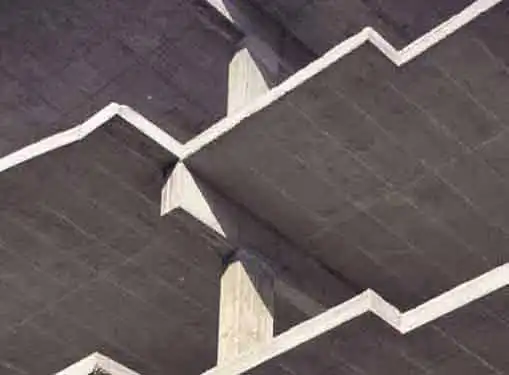 Starting a precast concrete plant is a big undertaking. There are a multitude of issues and obstacles that must be addressed.
Precast Concrete Industry Profile
Precast concrete is a central facet of the construction trade. By manufacturing pre-molded concrete components offsite, builders gain the advantage of less costly, yet higher quality building materials since concrete forms can be re-used and offsite production provides greater control over the concrete curing process.
Quality control standards and uniform production processes are major concerns in the precast concrete industry. Small oversights can lead to the manufacture of inferior construction products, threatening the safety of building inhabitants and highway travelers. As a result, many states require precast concrete plans to be certified by the National Precast Concrete Association or other approved trade organizations.
What You Need to Open a Precast Concrete Plant
A precast concrete plant startup is no small endeavor. Before you can seriously consider opening the doors on a new operation, there are a multitude of issues and obstacles that need to be taken into consideration.
Facility. For starters, you're going to need a facility that is capable of housing large, concrete molds, casting equipment, raw materials and storage (for the curing process). The facility doesn't need to pretty -- leased industrial space will do fine, but it needs to be located in area that is central to your customer base.
Personnel. Skilled personnel are the heart and soul of a healthy precast concrete business. At a minimum, you will need to hire talented workers who are certified in ACI testing, batch plant operation, crane operation, safety instruction and other specialties as well as workers who are experienced in the manufacture and delivery of precast concrete products.
Industry Relationships. It's impossible to thrive as a precast concrete plant owner without ample connections and relationships in the industry and construction community. Close relationships with engineering firms and regulatory agencies will be vital in making sure your operation is manufacturing safe precast concrete products and leveraging new products and production methods.
How to Write a Simple Precast Concrete Company Business Plan
Haven't created a business plan for your precast concrete business yet? You could be in big trouble.
In many cases, the best approach is to keep your business plan simple. Even though there are certain issues your plan needs to address, business plans are fluid documents that are intended to adapt alongside your precast concrete business.
If your time is limiting, outline the essentials of your precast concrete company's business plan now and make a commitment to come back to it later.
Don't Ignore the Competition
Prior to launching a precast concrete business within your community, it's a smart move to see what the competition looks like. Use the link below to generate a list of competitors in your city. Simply enter your city, state and zip code to get a list of precast concrete businesses in your town.
If there's too much competition, it may be wise to consider starting the business in a less competitive marketplace.
Finding a Non-Competitive Business Mentor
After you've evaluated your local competitors, it's a smart move to have a conversation with someone who is in the business. If you think owners of nearby precast concrete businesses will give you advice, think again. Why would they want to educate a future competitor?
However, a fellow entrepreneur who has started a precast concrete business in a location that is not competitive to you will be much more likely to talk with you, after they realize you reside far away from them and won't be stealing their local customers. Indeed, many experienced entrepreneurs enjoy offering advice to startup entrepreneurs. Our estimate is that you may have to contact many business owners to find one who is willing to share his wisdom with you.
How would you find a precast concrete business founder in a different locale who can assist you?
Simple. Let your fingers do the walking by using the link below.
Advantages of Buying an Established Precast Concrete Business
It's no secret that entrepreneurs have a strong impulse to build companies from the ground up.
Yet a healthier and safer strategy may be to purchase an existing precast concrete business.
When you buy an existing company, you get a functional (and presumably profitable) company from day one. As an added bonus, you'll also gain the ability to headaches and hassles of startup trial-and-error.
Consider Buying a Franchise
Your chances for achieving your top business goals are higher when you franchise rather than going it alone.
Prior to making the decision to open a precast concrete business, you ought to check out whether there are good franchise opportunities available that might simplify your entering the business.
The link below gives you access to our franchise directory so you can see if there's a franchise opportunity for you. You might even find something that points you in a completely different direction.
More Advice for Startups
These additional resources regarding starting a business may be of interest to you.
Consideration Before Buying a Franchise
Coming Up With Good Business Ideas
Share this article
---
Additional Resources for Entrepreneurs