Opening a Reconstructionist Synagogue
Starting a reconstructionist synagogue can get you on the path to a spiritually rewarding future if you do it right. We provide a few secrets to develop your temple successfully.
Thinking about opening a reconstructionist synagogue? We tell you what you need to know to get started.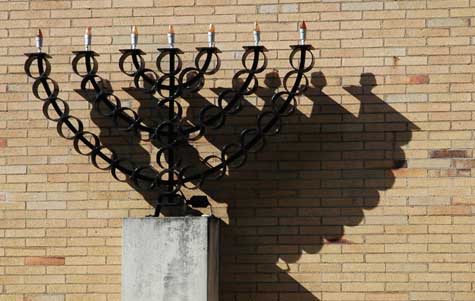 Your community could benefit from a Reconstructionist synagogue, wouldn't you agree? The good news is it doesn't take a miracle to get started.
Reconstructionist Judaism
Reconstructionist Judaism is sometimes described as the "fourth movement" of American Judaism, existing alongside the more recognizable strands of Reform, Conservative and Orthodox Judaism.
Established in the mid-20th century, Reconstructionist Judaism places a higher priority on modern understandings than on traditional Jewish law. Followers and rabbis within Recontructionist Judaism have liberty to determine many of their own beliefs and practices as a matter of personal conscience.
The Jewish Reconstructionist Federation is the central institutional body of the movement and offers a variety of resources for rabbis and the faithful, including religious entrepreneurs seeking to open a new Reconstructionist synagogue.
Press Releases & PR for Opening a Reconstructionist Synagogue
Entrepreneurs operating within the Reconstructionist stream of Judaism face an uphill battle to attract new followers and to educate the public about Reconstructionist ideas. Paid advertising can be helpful, but its impact is limited by budget constraints and the lack of third-party objectivity.
Public relations, on the other hand, can be a valuable resource for religious entrepreneurs who learn how to use the media to their advantage. During the launch of a Reconstructionist synagogue, it can be helpful to apply a variety of PR techniques to inform the general public about your organization and the spiritual opportunities it offers.
Press releases continue to play a role in PR in the digital age. For a comprehensive list of resources about press releases, visit the Press Release section of Gaebler's Resources for Entrepreneurs.
Related Articles on Starting a Religious Organization
These additional resources regarding starting a religious organization may be of interest to you.
Top Three Mistakes New Religious Organizations Make
Branding a Religious Organization
Signage Tips for New Religious Organizations


---
Conversation Board
What do you have to say about starting a reconstructionist synagogue? Sharing your thoughts will help the hundreds of thousands of religious entrepreneurs who visit this site looking for advice.
Already Own a Reconstructionist Synagogue?
If you already are in business and came here to learn about growing an existing reconstructionist synagogue, these resources will come in handy:
Marketing a Reconstructionist Synagogues Business
Selling a Reconstructionist Synagogues Business


Are You Selling to Reconstructionist Synagogues?
If you sell to reconstructionist synagogues, we've got better information for you elsewhere on our site. These resources are more appropriate for you:
Selling to Reconstructionist Synagogues Businesses
Mailing Lists for Reconstructionist Synagogues Businesses


More Information on How to Start a Religious Organization
We offer startup guides for other religions. View some of our sample guides below.