Business Startup Ideas
Opening a Respiratory Therapy Business
For many, starting a respiratory therapy business is a dream job that lets you make a good living. Here's what it takes to be on the inside looking out instead of on the outside looking in.
Thinking about opening a respiratory therapy business? We tell you what you need to know to get started.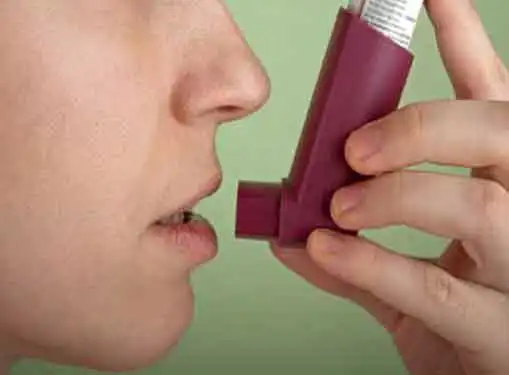 The Business of Respiratory Therapy
Respiratory therapy is part of the growing field of allied healthcare, professional health providers who work in tandem with doctors, hospitals and other traditional medical providers. Although respiratory therapists appear in a hospital or medical practice environment, it's becoming increasingly common for respiratory therapy to occur in for-profit clinical settings.
As a potential respiratory therapy entrepreneur, you'll need to approach the startup process wearing multiple hats. The health and well being of your patients must be your primary motivation and concern. But at the same time, you'll need to sharpen your business skills to ensure that your respiratory therapy clinic is profitable and capable of surviving over the long-term.
Industry organizations like the American Association for Respiratory Care (AARC) are gathering places for respiratory therapists and entrepreneurs. By participating in these organizations you gain the ability to network with other entrepreneurs in the field and to glean valuable insights from successful for-profit clinicians.
Best Practices for Respiratory Therapy Startup Clinics
Respiratory therapy clinics need to strike the right balance between patient care and profitability. The best startups accomplish this through the careful application of several best practices:
Smart Hiring. If you're like most startup entrepreneurs, you're dealing with limited startup resources - and that means you can't afford to waste cash on ineffective hiring. During the initial hiring phase, carefully evaluate and interview each candidate (from certified respiratory therapists to receptionists) to make sure you're getting the biggest bang for the buck.
Clear Policies. There's no room for disorganization or shoddy work routines in a respiratory therapy clinic. Your patients have enough on their plate struggling with asthma, emphysema and other respiratory ailments. You can simplify their lives by maintaining high work standards, starting with documented and communicated policies and procedures.
Strong Billing Systems. Medical billing is essential component of all successful medical businesses. If you lack the resources (or patience) to perform near-flawless billing and insurance reimbursement functions internally, consider outsourcing your startup's billing activities to a qualified, medical billing provider or implementing a first-rate medical billing software solution.
Successful Business Plans for Respiratory Therapy Businesses
As a startup small business owner, you need to have a business plan you can rely on for both external and internal purposes.
Although there are a lot of tasks screaming for your attention, cutting corners on your business plan can be a precursor to disaster. Why? Because there are a multitude of reasons why your company can't succeed without a sound business plan.
From a business ownership perspective, that makes business planning your first priority - and not a task that can be assigned to the back burner.
Evaluate the Competition
Well in advance of opening a respiratory therapy business in your town, it's a smart move to determine how strong the competition is. Use the link below to get a list of local competitors near you. Just enter your city, state and zip code to get a list of respiratory therapy businesses in your community.
Is the local market large enough to support another respiratory therapy business? If not, you had better be sure that you are doing things much better than the competition.
Talk to People Who Are Already in the Business
After you've evaluated your local competitors, you really ought to speak with somebody who is already in the business. If you think your local competitors will give you advice, you're being overoptimistic. Why would they want to educate a future competitor?
But, a person who owns a respiratory therapy business on the other side of the country may be more than happy to give you a few tips, given that you don't compete with them in their area. In fact, they are often very willing to share startup advice with you. In my experience, you may have to call ten business owners in order to find one who is willing to share his wisdom with you.
How do you locate an entrepreneur who is running a respiratory therapy business on the other side of the country to talk to?
No problem! Just use the link below and try a random city/state or zipcode. Then start dialing for advice until you are successful.
Advantages of Using a Business Broker
Business owners are decision makers. And the first decision you'll need to make is between a respiratory therapy business startup and an acquisition. For respiratory therapy business entrepreneurs, there are many reasons why a purchase is more logical than a startup.
A qualified business brokers can provide a range of services designed to ease your transition into business ownership.
The best business brokers will ensure that you get the right business for the right price, and will help you avoid common respiratory therapy business acquisition mistakes.
Is Franchising the Right Option?
You should know that your odds of making a success of your new business immediately improve if you buy a franchise and leverage their successful brand and track record.
Before you get too far along in your plan to open a respiratory therapy business, it's worthwhile to check out whether franchise opportunities in your space might increase your chances of success.
The link below gives you access to our franchise directory so you can see if there's a franchise opportunity for you. You might even find something that points you in a completely different direction.
Other Useful Articles for Startup Entrepreneurs
These additional resources regarding starting a business may be of interest to you.
Questions to Ask Before Starting a Business
Share this article
---
Additional Resources for Entrepreneurs