Entrepreneur Ideas
Opening a Sign Printing Business
Starting a sign printing business is a rewarding experience if you do it right. We provide a friendly, comprehensive guide to improve your startup process.
Thinking about opening a sign printing business? We tell you what you need to know to get started.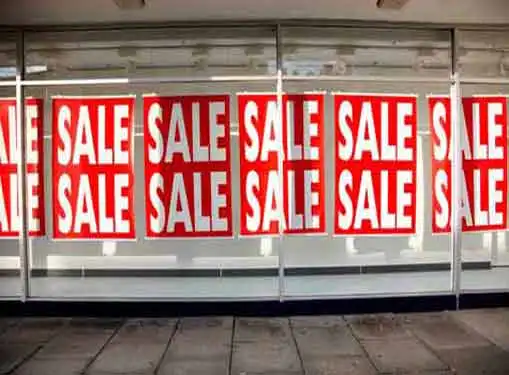 Owner Profile
What could be easier than starting a sign printing business? Apply a few fancy letters to the customer's choice of background material, send an invoice, and collect a paycheck worth hundreds or even thousands of dollars.
In reality, sign printing businesses require the right type of owner to be successful. Unlike other business owners, sign printers need to be artistic, creative, knowledgeable, and business-minded. Owners who have only one or two of these qualities may enjoy a successful career as an employee, but they won't have what it takes to launch and operate a successful sign printing business.
In the sign printing industry, customers usually have a general idea about their design preferences. The sign printing business's job is to translate the customer's concept into a visually appealing and functional final product. Making it even more complicated is the fact that local ordinances governing sign size and placement vary from one town to the next, so sign business owners need to be capable of designing an attractive sign within tight project parameters.
Sign printing business owners also need a working knowledge of the various types of materials that are used in sign construction. Vinyl is fine for temporary signage projects, but permanent signage requires advanced composite, wood, or metal construction. The more sophisticated the material, the less likely it is that you will be able to manufacture the sign in-house. So you'll need to develop outsourcing relationships with businesses that specialize in creating signs for each material you offer.
In today's market, computer-based graphic design processes are the industry standard. Top earners have the ability to create intricate sign designs using computer technology and show their customers a 3D contextual representation of the sign before it is manufactured.
Another industry trend is that sign printing and design companies are becoming full-service providers that handle everything from sign design to installation and lighting. If you're not equipped to offer those kinds of services during the startup phase, develop long-term relationships with third-party providers you can rely on to give your customers a one-stop sign shopping experience.
How to Create Effective Sign Printing Company Business Plans
Struggling to get the attention of lenders and investors? Maybe it's because you're lacking a high quality business plan.
Business plans address a wide range of issues, including startup financials. The financial chapter of your business plan is one of the first places investors and lenders look, so it needs to contain forecasts and budgets that are rooted in business realities rather than your personal best case scenario.
Subsequently, a thorough understanding of business plan financial basics is a prerequisite to effective business plan writing for sign printing businesses.
Assess Competitors
Prior to opening a sign printing business in your town, it's essential to find out how you will fit in the competitive landscape. We've provided the link below to help you generate a list of competitors in your city. After following the link, enter your city, state and zip code to get a list of sign printing businesses in your area.
How are you going to successfully complete with existing firms? It's important that you never underestimate the competition.
Find Good Remote Business Advice
After you've evaluated your local competitors, it's a wise move to learn from folks who are already in business. If you think owners of nearby sign printing businesses will give you advice, think again. What's in it for them?
On the other hand, an individual who has a sign printing business in a different city can be a great learning resource for you, once they realize that you are not going to directly compete with them in their community. In fact, they are often very willing to share startup advice with you. If you are persistent, you can find a business mentor who is willing to help you out.
The key question new becomes: how to find a sign printing business owner who is willing to advise you because you live in different cities?
Simply, try our helpful link below, type in a random city/state or zipcode, and start calling.
Sign Printing Business Acquisitions: Financial Considerations
You've invested a lot of time and effort in planning your startup. But here's something you probably don't know: Startup sign printing businesses consistently fail to achieve the financial performance of acquired sign printing businesses.
Financial risk management requires you to at least consider the possibility of setting your startup plans aside to explore acquisition opportunities. Many entrepreneurs buy an existing business for the sole purpose of tapping into the financial benefits of an established customer base.
Based on the acquisition target's financial records, you should be able to piece together a realistic forecast of your new company's financial picture for the first year and beyond. If you need assistance, we suggest talking to an accountant or professional business planning consultant.
Consider Buying a Franchise
The odds of doing well in business are much better if you purchase a franchise in lieu of doing everything yourself.
Before you get too far along in your plan to open a sign printing business, you would be wise to investigate whether there are good franchise opportunities available that might increase your chances of success.
The link below gives you access to our franchise directory so you can see if there's a franchise opportunity for you. You might even find something that points you in a completely different direction.
Entrepreneur Interviews
These interviews should be of interest to you.
Other Useful Articles for Startup Entrepreneurs
These additional resources regarding starting a business may be of interest to you.
Coming Up With Good Business Ideas
Recurring Revenue Business Models


Share this article
---
Additional Resources for Entrepreneurs