Business Ideas for Entrepreneurs
Opening a Used Car Dealers Business
Want to become your own boss? Perhaps it's the right moment to start a used car dealers business. It's an increasingly popular business...and for good reason.
Thinking about opening a used car dealers business? We tell you what you need to know to get started.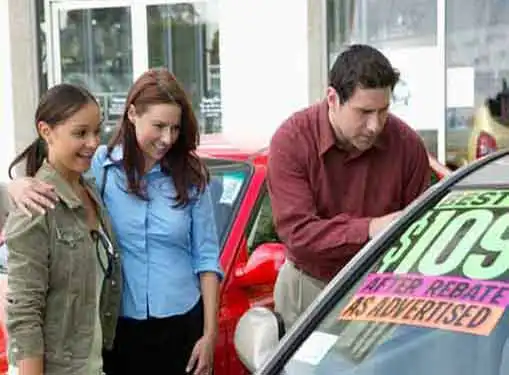 Business Plan Mechanics for Used Car Dealers Businesses
If you haven't written a business plan for your new used car dealers business, it's time to get started.
At Gaebler, we advise new business owners to keep your business plan simple. Ultimately, your business plan is intended to be a resource for you, the business owner.
If your time is limiting, outline the essentials of your used car dealers company's business plan now and make a commitment to come back to it later.
Review Competitors
Long before you open a used car dealers business in your area, it's a good idea to determine how you will fit in the competitive landscape. Use the link below to generate a list of competitors in your area. After clicking on the link, type in your city, state and zip code to get a list of used car dealers businesses near you.
Gain a knowledge of how existing firms have positioned themselves in the marketplace, and then design your business in a way that sets you apart from the others.
Getting Advice from Experienced Entrepreneurs
Once you've finished assessing the competion, be sure to learn as much as you can from somebody who is already in the business. Local competitors are not going to give you the time of day, mind you. It'd be crazy for them to teach you the business.
On the other hand, an individual who has a used car dealers business on the other side of the country may be more than happy to give you a few tips, as long as they don't view you as a competitive threat. Indeed, many experienced entrepreneurs enjoy offering advice to startup entrepreneurs. If you are persistent, you can find a business mentor who is willing to help you out.
How would you find a used car dealers business founder who is willing to talk to you but doesn't live nearby?
Simply, try our helpful link below, type in a random city/state or zipcode, and start calling.
Why You Should Buy (Instead of Start) a Used Car Dealers Business
It's no secret that entrepreneurs have a strong impulse to build companies from the ground up.
But from a business and financial perspective, it may make more sense to leverage an existing used car dealers business as your vehicle for world domination.
When you buy an existing company, you get a functional (and presumably profitable) company from day one. And that's not to mention the fact that a purchase let's you avoid the trial-and-error mistakes that are common in startups.
Is Franchising the Right Option?
Your chances of achieving the entrepreneurial goal of becoming a successful entrepreneur go up significantly if you opt for franchising rather than going it alone.
If your goal is to start a used car dealers business, you may want to investigate whether purchasing a franchise might be the right move for you.
The link below gives you access to our franchise directory so you can see if there's a franchise opportunity for you. You might even find something that points you in a completely different direction.
Related Articles on Starting a Company
These additional resources regarding starting a business may be of interest to you.
Share this article
---
Additional Resources for Entrepreneurs