Starting a Business
Opening an Abortion Clinic
Opening an abortion clinic is not for the faint of heart. But if you believe in protecting a woman's rights to abortion and ensuring that abortions are safe and accessible, this can be a very fulfilling venture.
We've gathered some useful information on what it takes to open an abortion clinic.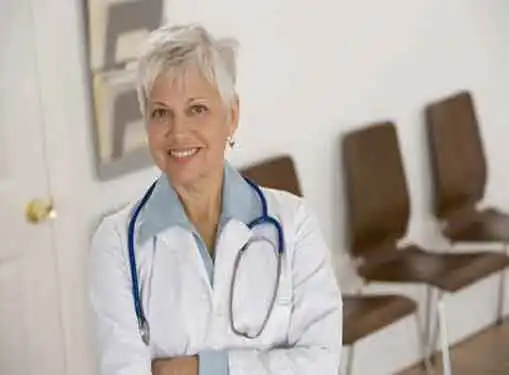 The Challenges of Operating an Abortion Clinic
Abortion clinic owners believe in women's fundamental right to safe abortions. Unfortunately, they face intense hatred from pro-life activists, who believe that abortion is morally wrong.
Upon opening her abortion clinic in the South, one clinic owner had six patients on her very first day of operations. Unfortunately, those patients had to get past over 1,000 anti-abortion protesters. Indeed, extremist "pro-life" activists -- who often care little about the quality of a baby or mother's life after birth and are motivated entirely by religious convictions -- have been known to even bomb abortion clinics and attempt to kill abortion clinic owners and employees.
Despite court rulings that abortion is perfectly legal, many legislators and government bodies will do whatever they can to impede the operations of abortion clinics. Harassment is very common in this field. Under the guise of making abortion clinics safe, regulators advance their hidden agenda, which is all about restricting access to abortion clinics and shutting them down.
Recruiting employees is also difficult. If you've read this far, there's no reason to explain why. Even renting space can be challenging, as pro-lifers will harass and intimidate landlords to the point where they may no longer be willing to rent to you. It takes a strong inner sense of purpose and belief to be in this field -- those attributes are regrettably scarce in this world.
Make no mistake. While we try to offer business startup advice on our website, nobody should go into this arena for the money, and, surely, nobody does. You have to truly believe in what you do, and know that you are working to keep mothers healthy and fight for basic rights. To a great extent, you will also be helping the poor, as wealthy women can find ways to get an abortion but poor women have far fewer viable options. Despite a sense that you are doing good work and helping others, however, be aware that this business will take a toll on you. Burnout is common, and, sadly, it remains a dangerous profession.
Until abortion is accepted as a legitimate and occasionally necessary medical procedure, mainstream healthcare providers will not offer this service. This means that women in need will rely on you for help, so if you choose to open an abortion clinic, choose to do it well - with high-quality services and exceptional service to your patients.
Services You Can Offer
Most abortion clinics offer a range of services. In addition to abortion services, you can provide birth control assistance, pregnancy testing, family planning, adoption referral advice, and other obstetrical and gynecological health services.
Things to Consider
Here a few important considerations for those who wish to start an abortion clinic:
Hire good people. Safety to the mother is of paramount concern in this area. Accordingly, hire state licensed, board eligible and/or board certified obstetricians and gynecologists who are highly trained and have a track record in performing abortions.
Have empathy for your patients. One might argue that nothing is more traumatic than having an abortion. As such, treat your patients well. Invest in nice recovery rooms, and train your staff to always be as courteous and pleasant as possible.
Protect yourself. Sadly, you will need to spend considerable money on security. It's a good idea to install security cameras. In addition, when protesters are on the scene, it's not a bad idea to hire security guards to protect yourself and your staff.
Writing Tips for an Abortion Clinic Business Plan
We know - writing a business plan can be a daunting task for a new entrepreneur.
But here's the good news: With a few tips, any entrepreneur can create a successful plan for their business. Business plans are entrepreneurial roadmaps that identify destinations for growth and the routes your abortion clinic will take to reach them.
When you compose a business plan, you formally document the rationale behind your entrepreneurial vision. The information in your plan (and your rationale) are essential for lenders, investors and other people who have a stake in your company.
If you still aren't sure where to begin, consider taking a look at several sample business plans to get the creative juices flowing.
Take a Look at the Competition
Before you open an abortion clinic within your community, it's a good idea to assess whether abortion services are already adequately being provided for in your area. To simplify matters, we've provided the link below to help you get a list of clinics near you. After clicking on the link, type in your city, state and zip code to get a list of abortion clinics near your location.
Is the established competition doing a good job? It's important to understand their strengths and weaknesses and think through how you'll stack up against those established businesses.
Learn from Others Who Are Already In This Space
After you've evaluated your local competitors, you really ought to learn from folks who are already in business. Local competitors are not going to give you the time of day, mind you. Why would they want to educate a future competitor?
However, an entrepreneur who owns an abortion clinic on the other side of the country may be more than happy to give you a few tips, as long as they don't view you as a competitive threat. In fact, they are often very willing to share startup advice with you. It can take a while to find an entrepreneur who is willing to talk, but it's well worth the effort.
What's the best way to find an abortion clinic owner who is willing to advise you because you live in different cities?
Simple. Let your fingers do the walking by using the link below.
Purchasing an Abortion Clinic
So you're seriously considering buying an abortion clinic rather than starting one from scratch. Smart move. Yet the process of buying an abortion clinic introduces a new set of challenges.
As you would expect, there are a number of steps in buying a business. A business broker is the gateway to the buying process.
A good business broker serves a number of useful purposes. From locating available companies to helping seal the deal, your broker will have the experience and skills to help you successfully navigate the purchase process.
Industry Trade Associations
If you will be operating an abortion services business, we strongly recommend that you join the National Family Planning & Reproductive Health Association (NFPRHA). This association represents family planning administrators and clinicians serving low-income and uninsured individuals.
More Advice for Startups
These additional resources regarding starting a business may be of interest to you.
Coming Up With Good Business Ideas


Share this article
---
Additional Resources for Entrepreneurs