Starting a Business
Opening an Apartment Rental Business
We've collected some good advice that is perfect for aspiring entrepreneurs who hope to start an an apartment rental business. Make sure you consider this advice before you begin your venture.
We've collected a number of pertinent suggestions on how to go about starting an an apartment rental business.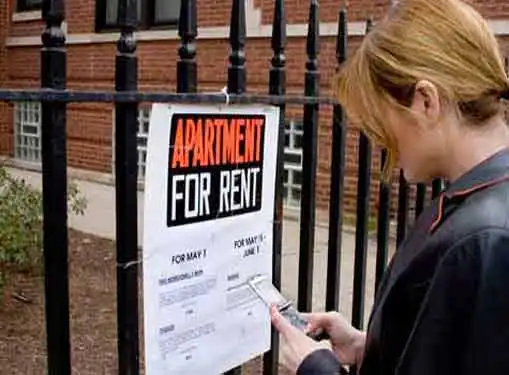 Becoming an Apartment Rental Professional
Now is the perfect time to become an apartment owner and landlord. Why? The housing crisis has displaced large numbers of people, driving them out of home ownership and into a residential rental situation. At the same time, many non-homeowners are second guessing the wisdom of home ownership and choosing to continue to live as a renter. According to some estimates, 25% of current renters will never own a home.
The end result is that in many areas, there is a shortage of rental housing -- a good sign for aspiring apartment rental entrepreneurs. But the demand for rental housing doesn't necessarily guarantee a successful apartment rental business. To be profitable, you'll need to exercise good leadership skills and incorporate time-tested strategies for growth.
How to Phase Into Apartment Rental Entrepreneurism
Access to capital is a common problem for new apartment rental entrepreneurs. In an ideal world, you might consider building or buying a large, 200+ unit apartment complex. But tight capital markets mean that you may need to downsize your expectations and phase into apartment rental ownership.
A less expensive approach is to acquire houses that have already been zoned and retrofitted for multi-family use. Duplexes and other multi-family houses have the advantage of providing solid rental income without the daunting upfront investment required for an apartment complex. In some cases, you may be able to reconfigure the space to squeeze out an extra rental unit, multiplying your return on investment (ROI).
Tips for Maximizing Rental Income
One of the nice things about apartment rental ownership is that you can be as involved (or removed) as you want to be from daily operations. For a fee, apartment managers will fill your rental units, collect rent payments and maintain the property.
If you aren't experienced in rental property management, an apartment manager can actually maximize your bottom line profitability, despite the added cost. The apartment rental business is all about minimizing vacancies. With the right apartment manager on your team, you can keep your units filled with paying tenants who can be trusted to keep the property in good condition.
Tips for Creating a Great Apartment Rental Company Business Plan
If it includes hard numbers, an an apartment rental company business plan can become the catalyst for an executable business strategy.
But from an outsider's perspective, your business plan is also a reality check. Third-party stakeholders want to make sure that the most important parts of your plan are based on real world information, including your business plan's market analysis section.
Early in the process, it's worth your time to learn how to write the market analysis section of a business plan. While a robust market analysis can be a selling point for an an apartment rental business startup, weak market research is a sure giveaway for a business that hasn't invested adequate effort in planning.
Check Out Competitors
Prior to launching an an apartment rental business within your community, it's essential to find out how many competitors you have. Try our link below to get a list of local competitors near you. Complete the form by entering your city, state and zip code to get a list of an apartment rental businesses that are close by.
How tough is the competition in the market you are considering? If the competition is too tough, you may need to think about starting the business in a different area or even start a completely different business instead.
Studying the Market
If you are seriously contemplating launching an an apartment rental business, it's a smart move to have a conversation with someone who is in the business. If you think your local competitors will give you advice, you're being overoptimistic. It'd be crazy for them to teach you the business.
However, a fellow entrepreneur who has started an an apartment rental business in a different city may be willing to share their entrepreneurial wisdom with you, as long as they don't view you as a competitive threat. Indeed, many experienced entrepreneurs enjoy offering advice to startup entrepreneurs. It can take a while to find an entrepreneur who is willing to talk, but it's well worth the effort.
What's the best way to find an an apartment rental business founder outside of your area who is willing to talk?
We can help. Follow the link below, try a few city/state combos or zipcodes, and then start calling!
Entry Options for Apartment Rental Businesses
There are two ways would-be entrepreneurs can gain entry to an apartment rental business ownership: A startup or a business purchase.
Startup an apartment rental businesses can be attractive because they allow the entrepreneur to have more control and greater influence. Yet startups are also more difficult to finance because their nature is inherently risky.
Armed with several years of actual financials and a current asset appraisal, it is much easier to convince lenders to take a chance on an an apartment rental business acquisition. Buying a business means that you'll have access to a documented financial history, an established business model and other factors that are unknowns in a startup – and that makes the ownership opportunity less of a risk to both you and your an apartment rental business's key stakeholders.
Don't Rule Out Franchising
If you are a newbie entrepreneur, you should consider whether it makes sense to franchise instead of doing everything yourself.
Before you consider starting an an apartment rental business, you may want to check out whether franchise opportunities in your space might make sense for you.
The link below gives you access to our franchise directory so you can see if there's a franchise opportunity for you. You might even find something that points you in a completely different direction.
Entrepreneur Interviews
These interviews should be of interest to you.
Related Articles on Starting a Company
These additional resources regarding getting started as an entrepreneur may be of interest to you.
Coming Up With Good Business Ideas
Share this article
---
Additional Resources for Entrepreneurs