Starting a Business
Opening an Auction House
Opening an auctioneer business can get you on the path to a secure financial future if you have the creativity and tenacity necessary to be a successful entrepreneur. Here are a few secrets that instructs you on how to start your business.
Opening an auctioneer business? We share our proven methods for building a business on a solid foundation.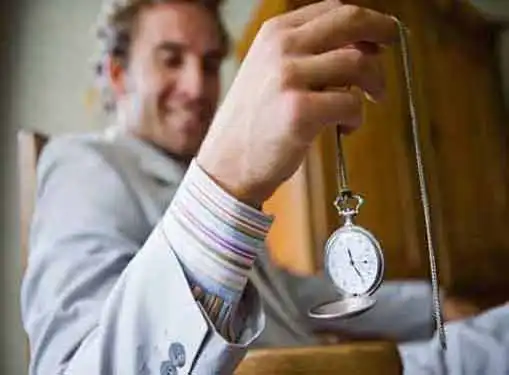 Becoming an Auctioneer
Auctioneers are quintessential entrepreneurs. Although most people associate auctioneers with their "chant" or rhythmic sales pitch, some of the most crucial aspects of auctioneering occur behind the scenes.
To be successful as an auctioneer, you'll need to become a student of the marketplace, mastering fundamental business skills like supply procurement, pricing, marketing and selling. And if you choose to open your own auction house, you'll also need to add facilities management, HR and other competencies to your skill set.
As a first step, consider joining an auctioneer trade association in the National Auctioneer's Association as well as the organization in your state (e.g. New Hampshire Auctioneer's Association). However, to really learn the trade, we recommend finding an experienced entrepreneur who is willing to mentor you in the craft and help you get started in the industry.
Promotion & The Art of Auctioneering
Honing your chant is an important part of becoming a successful auctioneer and auction house owner. But far more important is your ability to function as a professional promoter. Since 500 BC, auctioneers have employed promotional techniques to increase bid amounts and draw attention to their businesses.
Creating Business Plans for an Auction House
Does your auctioneer business have a business plan? If not, your company is lacking a critical business tool. With the right ingredients, your auctioneer company's business plan will serve as a blueprint for success.
To assist your efforts, you may want to consider enlisting the aid of a professional business plan writer.
Time and time again, the best entrepreneurs we see rely on professionally crafted plans to guide their decision making. However, outsourcing doesn't completely eliminate your responsibilities in the writing process.
Startup entrepreneurs are well advised to materially participate in the writing process, even after they have engaged a proven professional.
Don't Overlook Competitors
Long before you open an auctioneer business in your town, it's worthwhile to see how many competitors you have. Try our link below to generate a list of competitors nearby. After clicking on the link, type in your city, state and zip code to get a list of auction houses near you.
Before you open up shop, make sure you know what you will offer to your customers that provides a significant advantage over your competition's offering.
Learning More About the Industry
As part of your due diligence on opening an auctioneer business, the next step is to talk to somebody who is already in the business. It's very unlikely that the local competition will talk to you. The last thing they want to do is help you to be a better competitor.
However, an entrepreneur who owns an auctioneer business outside of your community can be a great learning resource for you, as long as they don't view you as a competitive threat. In that case, the business owner may be more than happy to discuss the industry with you. It can take a while to find an entrepreneur who is willing to talk, but it's well worth the effort.
Where can an aspiring entrepreneur like you find an owner of an auctioneer business in another community?
Here's how we would do it. Try the useful link below and key in a random city/state or zipcode.
Should You Buy or Start an Auction House?
Tough decisions are what business ownership is all about. And one of the first decisions you'll have to make is whether to start a business from scratch or buy an existing auctioneer business.
Time and time again, we see entrepreneurs struggle to launch a new auctioneer business when they could have bought a first-rate auctioneer business. From a financial perspective, you'll receive more income sooner in a business purchase than you will in a startup.
Depending on your business goals, you may have no choice but to start an auctioneer business from scratch. However, in today's business-for-sale marketplace, there is an abundance of auction houses worth considering.
Don't Forget About Franchising As an Option
You should know that your odds of surviving in business greatly improve if you decide to franchise instead of doing it all on your own.
If your goal is to start an auctioneer business, it's worthwhile to determine whether purchasing a franchise might simplify your entering the business.
The link below gives you access to our franchise directory so you can see if there's a franchise opportunity for you. You might even find something that points you in a completely different direction.
Related Articles on Starting a Company
These additional resources regarding starting a business may be of interest to you.
Questions to Ask Before Starting a Business
Share this article
---
Additional Resources for Entrepreneurs