Productivity Tips
Organizational Tools for Business Owners
Written by Brenda Stokes for Gaebler Ventures
A successful business is centered on organization. Without organization, it is difficult to succeed because it is difficult to focus. Organization allows you to ensure that all tasks are complete, but it is just a matter of having the right tools to do that.
What tools are you currently using within your business to ensure you stay organized?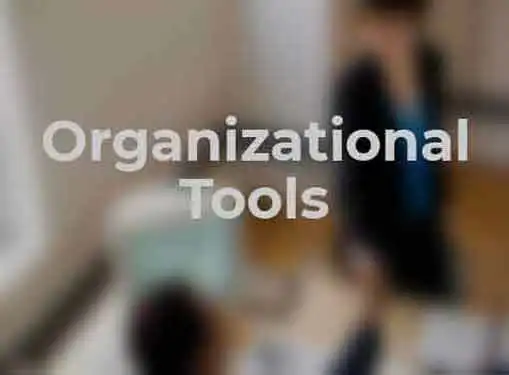 If you are not using any, then you may not be realizing the full potential of your business. You may be "flying by the seat of your pants" and this is not a way in which you should do business.
Here is a list of organizational business tools that you can use within your business:
Email - Email is an great tool for organization because it allows for fast and effective communication, whether the emails are amongst employees or employees are emailing clients and customers
Scheduling software - It helps for an employee to carry a planner with them at all times to keep track of appointments, but software can have the same function. A calendar on the computer that reminds the employee of tasks can be priceless.
Task management - There are programs that help in task management. Task management programs allow individual tasks to be typed into the program with a deadline time. This means that the task needs to be completed by a certain time. If it is not, then there is serious catching up to do because it will bleed into the next task.
Virtual meeting software - If you have individuals working at home or who work offsite, then virtual meeting software enables you to have a meeting over the internet. You can share documents, screen shots, and much more.
Address book - Although many email programs have address books, you want to make sure you utilize them. You have clients that you will need to correspond with via email, telephone, or snail mail.
Comprehensive filing systems - One important tool for organization is a good filing system. Although many businesses are working to reduce paper consumption, filing systems are needed and they need to be kept track of.
Communicate via memo - Rather than taking a time out from business operations and having a meeting, simply send a memo. This can be done via email or paper. An organized business is one that utilizes communication in every way.
Employee ideas - There are times when employees have ideas about how to be better organized. Don't shut them out. You can have a box that employees can drop suggestions into or you can have them submit by email to a designated address so that the suggestions are not ignored. Employee participation is important in all aspects of business.
You - You are one of the most important organizational tools. You are the most important because you are what encourages your team, coaches on time management, and simply leads the team. If you need an effective tool for organization, it is in your mind.
It is important that you implement your existing tools for organization and new tools. You and your employees will appreciate being more organized because you increase productivity and feel more accomplished as a result.
Brenda is a graduate of California State University and a professional writer covering a variety of business topics. To learn more about Brenda, check out her website at The Digital Inkwell.
Share this article
---
Additional Resources for Entrepreneurs