PR Versus Advertising
How to Get Started with Public Relations
Wondering how to get started with public relations? First, make sure you understand the difference between PR and advertising. PR can be very cost-effective but, in comparison to advertising, it's also comes with considerably less control.
Getting the word out about your business and its products is probably high on your priority list, but so is staying financially solvent.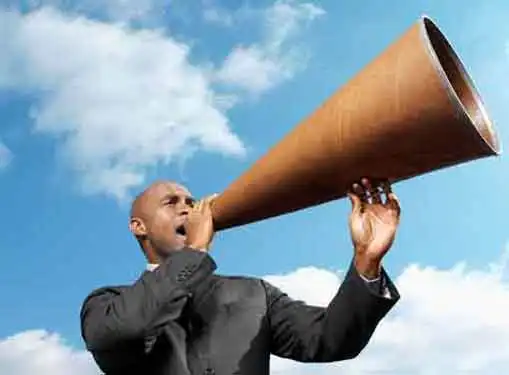 No matter how tempting they may seem, big budget advertising campaigns are simply too cost-prohibitive for many small business owners. So what's an entrepreneur to do?
The answer may lie in promoting your business through less costly public relations (PR) campaigns. Public relation campaigns leverage the power of the media to promote your business and its products to the general public.
Under the right circumstances, an effective PR campaign can give your company the promotional boost you're looking for, while an ill-conceived PR campaign is a disaster waiting to happen. The difference between the two rests in your ability to weigh the benefits of a PR campaign against the benefits of traditional advertising.
Here are some tips to get you started.
Public Relations
One of the most obvious benefits of PR is the cost. Apart from the time costs you'll incur in stirring up media attention for your company, PR is essentially free. The media outlets themselves bear the expense of air time or print space because in their eyes, they are reporting a newsworthy item to their viewers or readers.
In addition to the cost benefits, PR also creates the perception of expertise. For example, suppose you are a pizza parlor owner who has somehow managed to convince the local paper to run a story about how to make the perfect pizza. The story (featuring you) provides readers with detailed information about pizza-making and leaves the lasting impression that your parlor is the place for perfect pizza. This kind of publicity is priceless because it can quickly establish your business as the leader within a geographic area.
Advertising
As you might expect, PR also has a downside - loss of control. Once your message is in the hands of a reporter, you lose control over how and when it is presented to the public. The reporter is free to "spin" the story however he/she wants to and run it when it is convenient for them, rather than when it's convenient for your business.
Paid advertising compensates for these shortcomings by giving you complete control over the content of your message. For a price, you decide what you'll say and when you'll say it. You'll also have the benefit of targeting your message to specific demographics or geographic areas, an advantage you don't have with PR campaigns.
The Bottom Line
Both public relations and paid advertising can be beneficial in promoting your business. Rather than choosing one or the other, plan to do both in a way that is consistent with your company's goals and budget.
Share this article
---
Additional Resources for Entrepreneurs