Marketing Pharmaceutical Products
Pharma eMarketing
Pharma eMarketing practitioners tap into the power of the web to converse with patients, physicians and other pharmaceutical company constituents. Although pharmaceutical eMarketing leverages eMarketing best practices from other industries, there are some unique aspects to marketing pharma online.
The cutting edge for pharmaceutical e-marketers advances forward every day.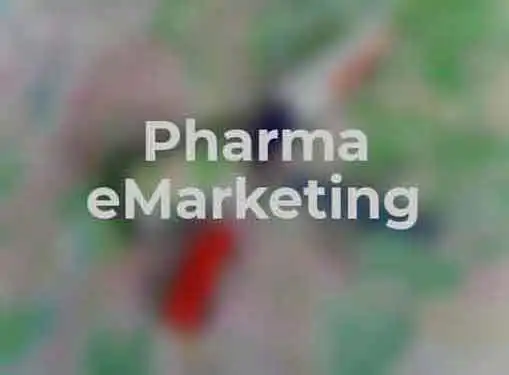 That's because many forward-thinking healthcare companies are pushing the envelope on pharma e-marketing.
New social networking tools and social networking communities have made it easier to reach and bring together individuals who are interested in a specific disease or medical treatment.
Combine social networking, medical portal sites, pharmaceutical and medical content, streaming video, search engine optimization, best practices for online lead generation, and smart use of web analytics and you've got the ability to dramatically increase pharmaceutical sales at remarkably low customer acquisition costs.
Key Success Factors for Pharmaceutical E-Marketing
The trick to doing well at pharma e-marketing is one of execution. To outperform the competition and maximize the return on your pharmaceutical e-marketing investment, you can't be getting a B grade on any one component of your e-marketing platforms. You need to getting straight A's across the board.
Despite what the heads of marketing at pharmaceutical companies might say, very few pharma companies have these resources in-house. To be successful at e-marketing, pharmaceutical firms need to find outsourcing partners who excel on all aspects of e-marketing.
Hiring niche e-marketing firms is a mistake. It's a recipe for disaster to hire multiple firms. If you hire an SEO firm, a web development firm, an email marketing firm, a conversion optimization consultant, and an armada of other consultants and hope that they will work together well and create a thing of beauty, you're in for a rude awakening. The right path to success is to hire a firm that has all of the expertise under one roof, using only companies that specialize in pharma e-marketing that have a track record of success.
How to Make the Most of Pharmaceutical E-Marketing
Smart pharma companies are using e-marketing to grow product awareness, drive medical patient interest and demand, and strengthen relationships with physicians.
To make the most of pharma e-marketing, follow these tips:
Track the Competition - Good marketing isn't about keeping up with the Jones, but it's not a bad idea to keep track of what the Jones are doing. If a competitor is trying something and it seems to be working, your pharma company should consider being a fast follower.
Look at e-Marketing Best Practices in Other Industries - When it comes to e-marketing, pharmaceutical companies are way behind many industries. To find out what's working, look at other industries, identify their e-marketing strategies and then consider whether they might work for your pharmaceutical products.
Educate the Team - Even if you plan on outsourcing pharma e-marketing, your team needs to understand it inside and out. Otherwise, you'll overpay for services that underperform. You'll buy things you shouldn't. There are a lot of so-called experts out there who know very little. Sending your team to conferences and hiring experienced pharma e-marketers can help you avoid getting scammed and increase the odds of a high ROI for your online pharmaceutical marketing initiatives.
Invest Early and Often - Sit on the sidelines too long, and the world will pass you by. You may think that a tortoise can catch up with the hare, but that's not the case with pharma e-marketing investments. Early movers can block out late movers, making it very difficult for late movers to get in the game when they finally decide it's time to make a move.
Consider a Buy Instead of a Build - Don't try to create Rome in a day if you have enough money to buy Rome outright. The web is littered with high-traffic medical information sites that are undervalued by their owners. Buying these sites can put you on a fast path to getting the traffic you want. Doing something from scratch often takes much longer because search engines prefer sites that have been around for a while.
Test, Test, Test - Last but not least -- and this is true for all e-marketing, not just for pharmaceutical industry e-marketing – you need to test things, tweak and iterate. Most firms get this, but where they fall short is in not building out the infrastructure that is necessary to run effective e-marketing. The key is to define the questions you want answered at project inception and then build out the tools you need to run tests, measure results, and learn what's working and what's not working.
Share this article
---
Additional Resources for Entrepreneurs