Retailing Advice
Power Failure in the Store
What's your store procedure for a complete power loss? If you don't have a power failure plan in place, you are making a big mistake.
Successful retailers have an uncanny ability to solve problems before they occur.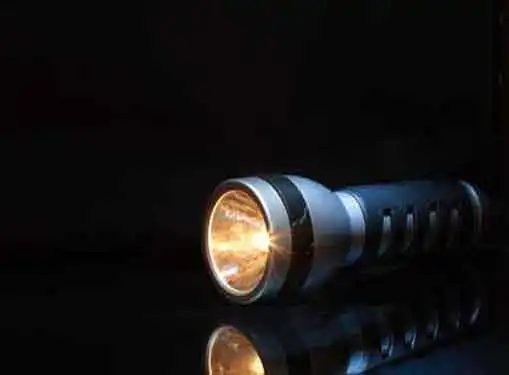 But what about the problems you haven't thought about? How prepared are you and your employers to deal with a power outage in your store?
Sooner or later, your store will experience a temporary loss of power. Weather, mechanical failures, and other emergencies have a way of knocking out electrical service, often at the most inconvenient moments. Unless you have a plan in place to deal with outages, there's a good chance the next service interruption could end up costing you more than you bargained for.
First Steps
In the event of a power outage, there a few important things that need to happen immediately. Right out of the gate, store employees need to deploy battery-operated flashlights to escort customers who are trapped in unlit areas of the store. Someone should also lock the front door and post a sign explaining that an outage has occurred and that the store will reopen as soon as power has been restored. Although it may be tempting to try and remain open during an outage, you need to be aware of the risks involved with such a decision. In addition to the increased possibility of theft or vandalism, there is a very real chance that a customer could fall in a poorly lit aisle and sue you for all your worth.
Check-Out
Check-out becomes tricky when there is no electricity. Customers who are already checking out should be allowed to complete the process. To make that happen, your clerks will need to have access to battery-powered calculators. You'll also need to resolve the problem of giving your clerks access to their cash registers. Cash registers depend on electricity to function. Some registers are equipped with backup power supplies and will continue to function with or without electrical service. However, many registers don't have an emergency backup, so you might need to open the cash drawers manually with a key.
Employees
The big question is what do you do with your employees when the power goes out? Your choices are either to pay them for doing nothing or send them home and regret your decision when the power returns ten minutes later. No matter how you slice it, it's going to be a judgment call. The best you can do is to contact the power company and find out how long the outage is expected to last. If they aren't able to provide an estimate, send the majority of your employees home but ask them to remain on-call should power resume before the normal close of business.
Training
No one expects to experience a power outage. But when an outage occurs, it's comforting to know that your employees have been well-trained in how to respond. That's why it is important to clearly communicate your policy to all of your employees and conduct periodic before the lights go out.
Share this article
---
Additional Resources for Entrepreneurs