Buyer Due Diligence
Process for Conducting Buyer Due Diligence
Written by Domenic Rinaldi for Gaebler Ventures
Buying a business? If so, buyer due diligence is an opportunity that should not be wasted. Follow these steps for due diligence and you'll make the most of your due diligence process.
Buyer due diligence is a critical step that business buyers undertake.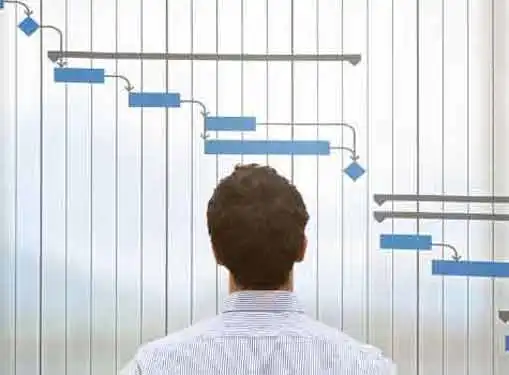 It's the final opportunity to investigate the business you want to buy to see if there are any skeletons in the closet that might make you want to walk away from a deal.
Buyer due diligence often presents some leverage for the buyer as well. If there are small defects in the business that are discovered, it can present an opportunity to renegotiate.
However, buyers should not expect a business to be perfect. The sooner a buyer closes on a deal, the sooner they are on the way to achieving their entrepreneurial objectives. In addition, buyers that overreach in due diligence can alienate sellers and jeopardize the entire business-for-sale transaction.
It's a Catch 22. Take due diligence too lightly and you can buy a lemon as a result. Take due diligence too seriously and you can ruin your prospects of buying the business. It's a fine line to walk.
With that in mind, here's a streamlined process for conducting buyer due diligence.
Typical Steps For Buyer Due Diligence
Below is a sample of the due diligence elements that should be considered when preparing a buyer due diligence plan. As with any due diligence plan, it will need to be modified for your specific deal.
Develop a due diligence timeline: A lot of time and money can be wasted unless both parties are in agreement about the timeframe for due diligence and the due diligence deliverables. A decision roadmap for due diligence should be defined and understood by both the buyer and seller in every transaction.
Develop list of information needed for due diligence: Due diligence lists are easily acquired from advisory professionals or on the Internet.
Identify transaction-oriented advisors to assist with due diligence: It's important to use advisors who spend the majority of their time helping clients buy, sell or merge businesses. They can play an instrumental role in the buyer due diligence process.
Schedule due diligence kick-off meeting with Seller: A kickoff due diligence meeting should mark the beginning of due diligence where the plan/process are discussed and agreed to by all parties. Specific dates should be assigned to the major tasks and all contingencies should have an expected completion date.
Conduct weekly due diligence conference calls: These meetings are a great way to keep all the parties on task, keep the due diligence information flowing, and continue to build the relationships.
Clear contingencies, as satisfied: As the due diligence process moves forward, contingencies should be cleared and the due diligence schedule should be updated, if necessary.
Maintain deal momentum: A common adage is that time kills deals. Clearing contingencies is one of the best methods to keep momentum in the deal. Momentum generates goodwill between the parties and this comes in handy when tough issues need to be handled.
Negotiate and secure third-party contracts or agreements: At the appropriate time, there should be a plan to approach, negotiate and finalize the details of any third party contracts, such as; property leases, equipment leases and service plans. This should be the last set of contingencies to tackle.
Attorney phase: Once the business terms and contingencies have been satisfied the time is right to have your attorney prepare final documents for the business-for-sale transaction. You should meet with your attorney well in advance of this step so that he or she knows what is being contemplated, but refrain from spending lots of money on legal documentation until you are certain you are going to buy the business.
Post-transition plan: This all important step is either glossed over or worse, completely ignored. Just prior to closing, the buyer and seller should have a meeting(s) to design a 90 to 180 day ramp-up plan. A good plan contemplates how the new owner will be introduced and the important tasks during transition. It should ensure that there is minimal disruption to the operations and a smooth transition for employees, clients and vendors.
Domenic Rinaldi is president and managing partner of Chicagoland Sunbelt, a business brokerage firm that focuses on helping people buy and sell businesses in Chicago and the surrounding Midwest area. Rinaldi is a Certified Business Intermediary (CBI) from the International Business Brokers Association and an expert in the business brokerage field. He brings more than 24 years of experience in merger/acquisition, sales, service, marketing and operations to the business brokerage arena. Domenic can be reached by phone at 773-243-1603.
Share this article
---
Additional Resources for Entrepreneurs