Improving Productivity
Productivity Point Systems
Productivity improvements don't happen without a good productivity system. We discuss productivity points as a way to boost productivity.
It's the end of the day. What have you accomplished?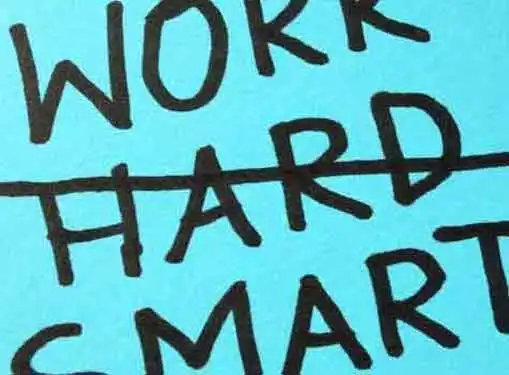 If you reach the end of the day and feel like you didn't accomplish anything, it's time to adopt a points-based productivity system.
With our points-based productivity system, you try to earn 20 points by the end of the day.
Start every day with a clean slate, trying to achieve your 20 points.
Assign points to each task on your to-do list.
For example, calling a prospective customer might be a 3-point task. Writing a customer proposal might be a 7-point task. Delegating an important to-do might be a 2-point task. You get the idea.
There are no hard and fast rules on how many points to give each task, but the basic idea is that the tasks that add the move value to you and your growing business will get the highest point allocations.
As you complete a task, cross it off your list and track your cumulative point score. Your goal should be to get at least 20 points every day.
This is a system that allows you to track your daily activities. It makes you think about the value of everything you are doing relative to your other tasks.
If it is executed properly, you will find that you are getting more done and you are prioritizing your efforts to complete tasks that add the most value to your business.
Is it a miracle cure? Absolutely not. It's a new variation of what you are probably doing already. However, for many people, adopting a new system is all it takes to reenergize their efforts to become more productive.
We recommend that you try this out for yourself first. If it works for you, then it's time to teach the method to your employees. Let them assign their own point values to their tasks, rather than doing it for them. Nobody likes to be micromanaged too much, and at the end of the day you've got to trust your employees.
Remember, each day when you make your 20 points, give yourself a pat on the back. No need to feel guilty or take work home once you hit that bogie. If you reached your 20 points, be content.
If you hit your 20 points and still feel stressed out, you've probably got other organizational issues that need to be addressed.
By the way, my 10-year-old daughter just read this article. She says she likes the idea of 20 points, but she also thinks that if you hit 100 points in a week, you should reward yourself with some ice cream.
From the mouths of babes...as they say.
Share this article
---
Additional Resources for Entrepreneurs