Business Metrics
Purpose of Business Metrics
Metrics can be useful business tools. But to understand their limits, you need to understand the purpose of creating business metrics in the first place.
No one argues with the fact that business metrics play an important role in strategic planning and evaluation.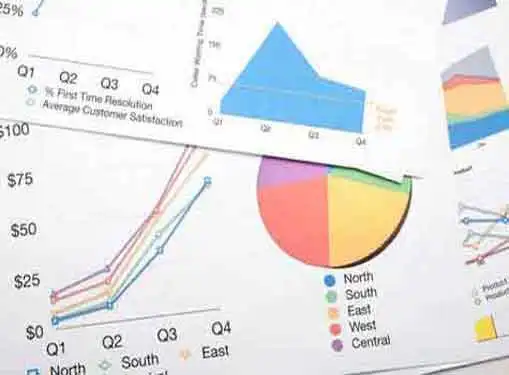 The right business metrics can gauge the company's progress and identify areas where improvements are needed.
However, there is less agreement about when and how metrics should be applied. Should all metrics be given equal weight? Are metrics an accurate measurement of individual performance? Is it possible to become too dependent on metrics? These and other questions cause many leaders to hesitate when it comes to using metrics as a basis for decision-making.
Sound business metrics are based on a series of business intelligence principles. The reasons why companies use metrics are almost as important as the metrics themselves because they establish a baseline for their proper use as an evaluation and decision-making device.
To communicate business objectives. Strategic plans routinely contain metrics and benchmarks. Although metrics help executives monitor progress, they also help employees visualize tangible objectives throughout the plan's execution.
To unite employees around a common goal. An achievable metric can become a rallying point for your workforce. For example, if you heavily promote a goal of producing 1,000 widgets per day, you can transform your workplace into an environment that is hell-bent on increasing production to make the metric a reality.
To facilitate changing priorities. A new metric can be a tool to reorient your company's vision around changing priorities. If you've done your homework, your most important metrics should match your priorities and communicate a new focus throughout the organization.
To monitor and understand performance. Without metrics, it's impossible to evaluate the company's progress and performance. Good metrics paint an accurate picture of the company's position in specific areas (e.g. financial, customer service, etc.) and highlight areas in which the business is falling behind its strategic schedule.
To award compensation incentives. Many employers reward employees who achieve individual objectives. Metrics provide a gauge for determining who does (and who doesn't) qualify for rewards. You can tailor personal metrics to each employee or use an across-the-board metric to offer rewards, but either way, you'll need to implement granular metrics that monitor performance at the individual level.
Share this article
---
Additional Resources for Entrepreneurs