Business Leadership
Qualities of Ethical Leadership
Written by Richard San Juan for Gaebler Ventures
According to the American Heritage Dictionary, the word leader is defined as one who guides, is in charge, or is in command of others. While this definition suffices for describing a typical leader, it does not completely characterize how to be an ethical leader.
How does a leader guide?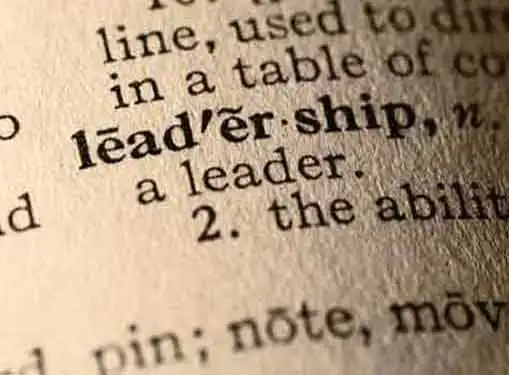 What type of actions does a leader undertake when he or she is in charge and in command of others?
Questions like these need to be addressed in order to comprehend the complexity of ethical leadership in a society that generally seems to be solely profit-oriented.
Understanding the difference between effective leadership and ethical leadership is the first and most vital step in becoming a good leader.
In my opinion, a good leader is a person who is able to lead a group or organization both effectively and ethically in unison. If one does not know the difference between being effective and being ethical, then the risk of leading an organization or group ineffectively or unethically becomes heightened.
An effective leader who does not value ethics may pursue a specific goal by all means necessary even if it may prove detrimental to others. This type of leader will not hesitate to utilize deception or malicious intent to achieve an objective, usually a monetary one. In contrast, an ethical leader attempts to achieve that same goal but not through treachery but rather truthfulness and persuasion. Even if that strategy does not achieve the same results if they had utilized negative tactics, what matters to an ethical leader is to "do the right thing."
Why is it so important to lead ethically?
Respect.
A leader who values ethics is much easier to follow, because his behavior is exemplary. This is especially important for an entrepreneur who is trying to form the basis of his or her start-up company.
If the top of a corporation or an organization places ethics as one of the top priorities, it serves as a role model and filters down towards the rest of the people underneath. If sustained for a given length of time, ethics becomes ingrained in the company culture.
The prevalence of ethical leadership enhances the probability of achieving the vision that the leader has for the company. Having a strong ethical culture, dramatically decreases misconduct, increases the likelihood of reporting, and reduces retaliation against employees who report. A company or organization that functions on good ethical principles will always have a higher probability of being more trusted by employees, investors, and customers. That trust eventually will translate into economic gain for the company by virtue of its reputation.
In an era where profit margins are the sole basis of deeming a business successful or not, a company or organization that can establish and demonstrate to the employees, investors, and customers that it will consistently operate in honest terms, will be the one to attract customers and funds.
In summary, a company who desires to operate effectively relative to profit-gain does not need to sacrifice its ethical values to do so.
Richard San Juan is currently pursuing an MBA degree with an emphasis in Finance from DePaul University in Chicago. He is particularly interested in writing about business news and strategies.
Share this article
---
Additional Resources for Entrepreneurs