Small Business Advertising
Reasons Flyers Fly Without Results
Written by Ashwin Satyanarayana for Gaebler Ventures
Flyers reach consumers' hands but what after that? How do we gain their attention, trust and make them buy? What ticks and what doesn't? How to derive ROI from your flyer campaigns? Read on to find out:
Have you been giving out your flyers relentlessly but nothing ever comes out it? Have you ever wondered if you are doing the right thing with your campaigns using flyers?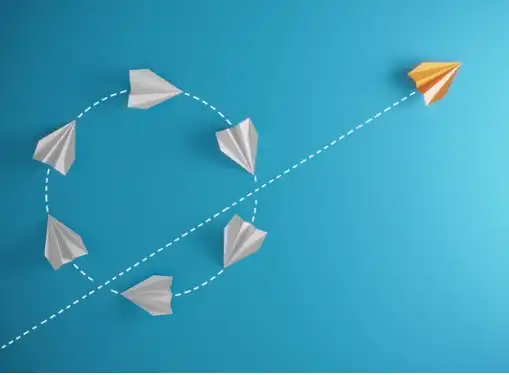 Are your flyers created with a focused output in mind? Why is it that businesses don't seem to be able to put a finger on what happens after the flyers go out? Here are some reasons as to why your flyers end up in the trash can but not get results:
Hand out flyers to your right audience; not to everyone you see on the street
Small business owners have flyers created and hand them out to everyone they see on the streets. It's true that the more people see your flyers, the higher the chances of you making sales. But not everyone is your customer. Just like for almost any advertising channel or method, you must know your right audience for marketing your products and services. If I were selling car washing services, I wouldn't want to give out flyers to those who don't own cars.
The paper quality matters
Most entrepreneurs skimp on the paper quality. If you don't think it is not worth spending good amount of money in developing or creating flyers that reek of good quality, your customers certainly think whatever it is you are trying to communicate through your fliers is worth it too. If your paper quality is cheap and you hand out a flyer to me, I wouldn't bother reading it because you didn't put enough care and money into it. If you are not convinced, why on earth should I be? Moreover, if the quality of your flyers sucks, your products and services might suck too.
What about the look and appeal?
About 99% of the time, all flyers I ended up seeing were a bunch of papers with some text printed on it. If I was bored and I wanted to read, I would sit with a book and not your flyer - which came in as an interruption, by the way - which would land straight inside the trash can. A flyer with an appealing design or looks would grab my attention, spike my interest or make me want to read it further.
Are your flyers just flyers?
Who says flyers have to be flyers? Why can't you design coupons behind your flyers? You could decide to do a whole lot of things with the blank space behind your flyers. If the front of your flyer has a captivating message and an interesting headline, the back of the flyer could have more information about your products and services? You could use the space to make special offers for those who retain your flyer, can't you?
Ash has an undergraduate degree in engineering and an MBA from Ohio University. Today he is a corporate trainer, business coach and a freelance writer.
Share this article
---
Additional Resources for Entrepreneurs