Business Travel Advice
Resources for Business Travelers
Written by Chris Martin for Gaebler Ventures
It's becoming increasingly more difficult to find ways to maximize your travel budget while minimizing your time spent away from your home base. Here are some resources for entrepreneurs that you may not be familiar with - but they have the potential to shrink your business travel expense budget.
If you're an entrepreneur who has to travel on business a lot, you already know how difficult life on the road can be.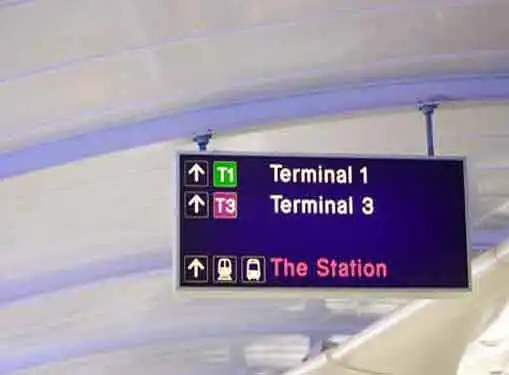 Airline tip: Frontier Airlines
As you probably know, finding value on major airlines is like trying to find an exit-row seat on a full flight. But Frontier's approach is different from the piecemeal, extra-cost modus operandi of the big carriers. Not only are Frontier's fares quite low, but their add-on services are packaged so you can get several attractive offerings (like live TV, two checked bags, and seat choice) for one low cost.
Plus, Frontier has a lot going for it in other ways. Its median plane age is among the lowest in the industry, its food is above-average in quality, and its destination list is growing after the airline was acquired by Republic Airlines in 2009. Perhaps most importantly, Frontier's employees treat you like they are glad you're flying with them. (What a concept!)
Rental car tip: Fox Rent A Car
There's been quite a bit of consolidation in the rental car industry in recent years; and as a result, prices have been creeping upward steadily due to fewer competitors in the market. But Fox remains one of the few independent providers, and this has allowed the company to keep its rates low - almost 50% lower in some areas.
Fox maintains a fleet of the latest vehicle models, and hybrids and full-size sport utility vehicles are available at all of its locations. Though it is expanding, Fox feels that it can remain among the industry leaders in price and service.
Value hotel chain tip: Hotel Indigo
Tired of the cookie-cutter hotel chains and their generic, listless rooms and service? Indigo was formed in 2005 by InterContinental Hotels with the goal of becoming a W-style boutique brand. But the major difference is that it emphasizes friendliness and eschews trendiness.
This focus has created a hotel chain that displays employees' interests and backgrounds on cards in the lobby. Its properties blend in with their surroundings instead of being built like every other hotel around the country. The rooms feature free Internet, overstuffed chairs, and spa showers. And customers get all this for a bit more than half of a comparable room rate of its more high-profile competitors.
Travel deal site tip: Farecompare.com
Lots of discount travel sites offer outstanding selection and low prices. But Farcompare.com has them all beat because of its innovative and comprehensive approach. Not only are their deals and discounted fares sorted by price per mile for comparison purposes, its proprietary software updates prices a dozen times each day - on every single air route on the globe for the following 10 months!
Farecompare.com also has options on how you to deliver these fares to you. It can alert you via e-mail when prices on a selected fare fall. It can notify you via Twitter when a specific airport lowers travel prices. It even gives you advice on how far in advance to buy your ticket on a given route based on customer buying patterns. In short, Farecompare.com works harder to find you the lowest fare than you ever could.
Hopefully, these nuggets of travel gold will help you and your company reduce your business expenses - as well as your stress levels!
Chris Martin has been a professional writer for the last seven years. He is interested in franchises and equity acquisition.
Share this article
---
Additional Resources for Entrepreneurs