Sales Leads
Sales Lead Scoring
Not all leads are the same. If you aren't careful, you can quickly overwhelm your sales force with a high quantity of low quality leads. Sales scoring balances the scales and helps your team focus on the most productive prospects.
In a perfect world, your sales team would dedicate the majority of its time and effort to red hot sales leads that have a high probability of converting to satisfied customers.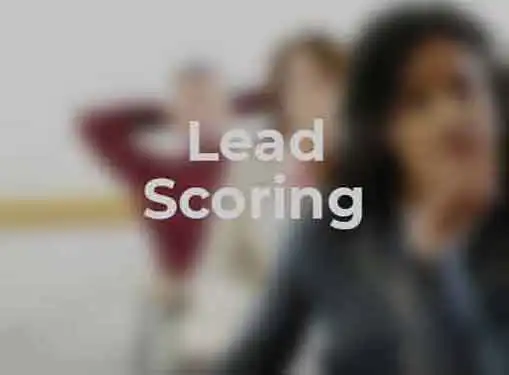 Unfortunately, that isn't how sales cycles typically play out. Lacking solid information, sales teams frequently spend time and resources on leads that will never make a positive buying decision.
Most of your company's business will come from a small group of leads that are inclined to buy your products or services. That's a fact. The trick is finding a way to identify those leads early in the sales cycle so your team can function at maximum productivity.
Sales lead scoring is a proven method for ranking leads according to their buying potential. The scoring process is different for each organization because it is based on specific criteria related to the product, company or industry. Although lead scoring doesn't guarantee a positive buying decision, it can dramatically improve the overall productivity of your sales force.
Lead scores. Lead scoring isn't standardized like the SATs or the Richter Scale. That means it's up to each company to decide how they want to score their leads. Some companies choose to do it numerically, while others prefer to use adjectives (e.g. hot, cold, lukewarm). Either way is fine, but a scale that includes more than five intervals can become complicated and unmanageable.
Scoring criteria. Your scoring system should be based on criteria that are relevant to your company and to your selling process. Buyer motivation, product fit, purchasing capacity, timing - it all counts and needs to be integrated into the score that is assigned to each of your leads.
Scoring technologies. Fortunately, modern technology has automated much of the scoring process and given business owners more choices than ever before. Lead management software integrates with your existing CRM application to generate an accurate and sophisticated lead scoring system. But if you're looking to save a few dollars, you may be able to create an automated in-house scoring system using your CRM or MS Excel software.
Other considerations. Lead scoring is more of an art than a science. Many business owners make the mistake of creating a highly complex scoring system that baffles their sales team and is rarely used in everyday sales activities. Try to make your scoring system as accurate as possible, but resist the urge to go overboard.
Share this article
---
Additional Resources for Entrepreneurs