Selling a Business
Selling a Business to Relatives
What needs to be considered when you sell your business to a relative? Shoud a child, sibling or spouse be treated differently than any other buyer? You bet.
Passing the business on to another family member is the dream of many small business owners.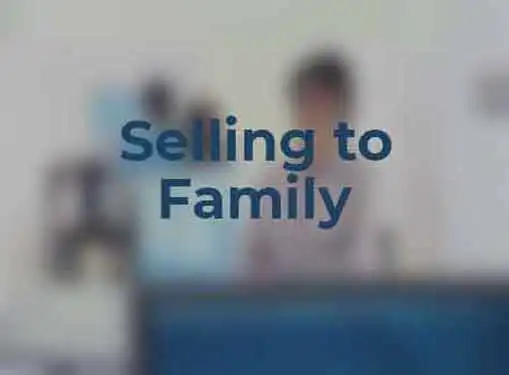 Who wouldn't want to see the company they began carried on by a son, daughter, or other relative? Family successions can be advantageous or they can be a complete disaster, and it falls on you - the business owner - to make sure it's done right.
The most successful transitions to other family members begin with a succession plan. The plan may take years to execute, but it provides a roadmap of the process and describes important benchmarks that will occur along the way. As you start to prepare your succession plan, you'll need to weigh the benefits of keeping the company in the family against the potential drawbacks in order to structure a plan that is right for you.
Benefits of Selling a Business to Family Members
From an owner's perspective, a big advantage of selling the business to a family member is that provides an avenue for the family name to continue to be associated with the company, even after the owner has withdrawn from an active leadership role. However, it's not uncommon for the owner to remain involved in the business after the sale, working as an advisor, employee, or on-call problem-solver. In fact, ongoing owner involvement is often welcomed by the new owner - assuming the family relationship is healthy and intact.
Another advantage of family succession is that it gives more lead time to prepare the new owner for leadership responsibilities. Frequently, an up and coming owner will intentionally seek employment outside the business for a time to broaden their experience and gain insight into facets of the industry that will benefit the company when they eventually take the helm.
Drawbacks of Selling a Company to Relatives
Family succession also has some drawbacks that you need to be aware of when you are drafting your succession plan. The stress and emotion of selling a business is difficult when you're selling to a stranger, but when that tension is applied to a familial relationship it can become nearly unbearable. At some point, you may be forced to choose between selling goals and keeping the family relationship intact.
One of the most delicate areas of contention is sale price. Family members naturally assume that they will be able to purchase the business at a discount, so if you are adamant about receiving top dollar for your company, a family succession plan may not be the best option.
Another potential drawback is that the new owner may drag you into the business regardless of whether you want to remain involved or not. If your goal is to sell the company and walk away from it entirely, you'll need to make that clear from the outset.
A Third-Party Perspective
The involvement of a neutral, third-party is essential in a family succession scenario. The third-party can offer an objective perspective about potentially touchy issues such as sale price, terms, and transition timelines. Keep in mind that it's never too early to seek out third-party involvement. Ideally, your third-party person should be involved in the initial discussion phase and should take a primary role when the time comes too formalize the succession plan in writing.
Share this article
---
Additional Resources for Entrepreneurs