Small Business Insurance
Small Business Insurance Basics
Written by Samuel Muriithi for Gaebler Ventures
The fact that accidents occur when they are least expected should prompt the entrepreneur to secure his/her business with several relevant types of insurance cover. Obtaining these right types of insurance cover begins with an understanding of the business insurance needs i.e. what the probable risks to the business are.
The following types of cover are used to address the most common of business insurance needs: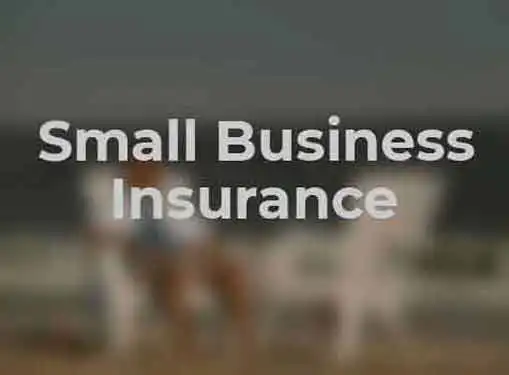 Property insurance – This insurance cover is used to protect any property that will require to be replaced as a result of loss or damage. Here these properties can include inventory, manufacturing equipment and the business facility.
Liability insurance – The type of business insurance needs addressed by this cover mainly involve losses which will result from claims made by customers i.e. monetary or bodily injury. Such claims often end up becoming lawsuits whereby once sued the business is made legally responsible for covering the cost of damages. These liabilities may arise from injuries that occurred at the business premises or those incurred after the customer used a purchased product/service.
Business interruption insurance – This insurance cover protects the business against the loss of revenue as a result of an unanticipated temporary shutdown.
Key person insurance – This is one of those covers that address one of those unique business insurance needs. It provides protection against the potential loss of revenue that may occur when personnel whose input is critical to the unfettered operation of the business is no longer available.
Life insurance – This cover provides owner(s) with the requisite capital to buy a deceased owner's stake in the business.
Business insurance needs can only be covered when relationships referred to as insurable interest are in existence. Insurable interest is a legal concept that protects against profiteering in situations where there was no real involvement. This relationship must be in existence at the time when the property or personal insurance is purchased.
The entrepreneur may discover that business insurance needs with regards to other people including partners and employees are critical to the proper day to day running of the enterprise. The fact that without these people the business may suffer significant losses means that the entrepreneur has an insurable interest in them and it becomes enough grounds to purchase a key person insurance cover. The same reasoning can be used to determine whether the other types of cover highlighted above are necessary for the business.
Samuel Muriithi is a business owner in Nairobi, Kenya. He has extensive international business experience in the United States and India.
Share this article
---
Additional Resources for Entrepreneurs