Global Entrepreneurship
Social Entrepreneurship - India
Written by Gautam Patil for Gaebler Ventures
India as a country has two starkly contrasting facets. While one is making impressive strides in the global arena, the other is bereft of even basic necessities like nutrition, education and health care. Government mechanisms have fallen woefully short of addressing these issues. However, the civil sector and social entrepreneurs could bridge the gap in delivery of these basic services.
The latest World Bank report states that approximately 350 million people in India currently live below the poverty line.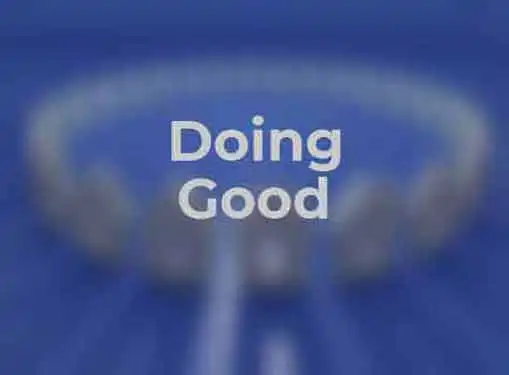 In fact, many people with low spending power simply lack access to basic services due to a variety of reasons ranging from apathy to scarcity of resources. There is an immense opportunity for social entrepreneurs to address these gaps. Financially sustainable and profitable ventures can be built around these services if innovative business models are developed. A few such services capable of bringing about massive positive changes have been discussed here.
Facilitating access to clean drinking water could help prevent millions of deaths each year and also reduce the burden on state sponsored healthcare thereby reducing the health care bill. In urban slums and rural areas, the problem is usually lack of access to an appropriate technology coupled with a lack of awareness. Packaged drinking water seems very expensive thus they are forced to use makeshift methods to purify water.
Simple non-electric water purification technologies are widely available and with just a little capital, it is possible to encourage local entrepreneurs to provide purified water at highly affordable prices and given the volumes, the returns will also be quite lucrative. Such opportunities usually slip the eye because these have a very local focus.
The organization is bare minimal and there are no transportation, marketing and administration costs associated with the product which makes localization absolutely necessary. It is also important to focus on increasing awareness of locals as safe drinking water ensures better health and reduces health care expenses and associated opportunity costs. The next step would be to replicate this model in other areas.
Rural electrification is another area which holds great promise for budding social entrepreneurs. Owing to their low demand and huge infrastructure costs in extending the grid to reach far flung rural areas, many still have limited or no access to electricity. The government has recognized these problems and also introduced many progressive reforms through the Electricity Act of 2003. It is now possible for private players to produce and distribute electricity. Some of the inherent advantages of rural electrification as a business opportunity are:
The demand (though low by utility standards) is highly predictable
Collection costs are minimal due to localized nature of delivery
Availability of highly affordable and developed energy technologies like biomass and micro hydro power. The inputs for which are abundantly available in rural areas.
Investment in distribution infrastructure is very low ensuring better returns
Availability of attractive government incentives and subsidies
Rural India presents many business challenges but it also presents many interesting opportunities which can be availed if appropriate business models and technologies are harnessed.
Gautam Patil is a recent MBA graduate from the Indian Institute of Management, Bangalore. In addition to serving as a contributing writer for Gaebler.com, he will join the consulting firm Oliver Wyman at their London office.
Share this article
---
Additional Resources for Entrepreneurs