Raising Money
Stake for Services: Deal or No Deal?
Written by Chris Martin for Gaebler Ventures
Operating a low budget but high revenue business is every entrepreneurs dream. However it is difficult to attain that status. What can you do to come closer to a more frugal business?
Perhaps this has happened to you as an entrepreneur: you're looking through your invoices and discover that your expenses for the month are exceeding your income. So you try to think of creative ways to lower your costs.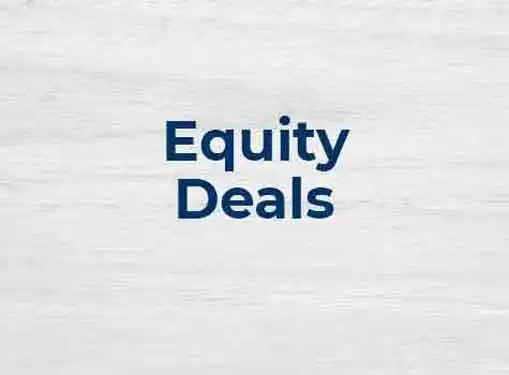 You've already tried eliminating unnecessary outlays, but you still don't have enough to pay your essential suppliers and service providers. You also have reached out to a bank or other lending institution, only to be told (perhaps rudely) that you are not a big enough client for them to loan money to.
So other than increasing prices for your products or services, what else can you do? Is there something else of value that your company can offer to your suppliers?
What about a part of the company itself?
Believe it or not, this approach is being tried in a few parts of the country. Growth Partner in Columbia, Missouri and Media Funding Solutions in Las Vegas, Nevada are two companies which accept stakes in their client firms while providing capital and services in return. Some of the services include online marketing, advertising, and sales contacts. And many of these arrangements offer incentives to the new stakeholders in the form of either profit-sharing or a greater percentage of ownership if specific sales targets are met.
If signing away part of your company doesn't make you sweat at least a little bit, then you're probably not a very good businessperson. Trading a stake for services is a huge step which must not be taken lightly. Even if you agree to part with a small percentage of equity in your business, you still have to provide financial statements and be accountable to someone else. And problems may arise if that "partner" has ideas for your business that conflict with yours.
In short, you should say "No deal!" to an equity-for-services agreement if the purpose is simply to get your company out of a short-term financial bind.
That said, there are certain instances where allowing another entity to provide services in exchange for partial ownership may be mutually beneficial for both parties. For instance, if the potential payoff from such an arrangement represents something that would be extremely difficult for you to acquire on your own (such as expansion on a national or international level, or immediate access to contacts that would take years to foster and develop), you may give some thought to entering into such a deal. A stake-for-services contract may also be attractive if you have exhausted all other options for keeping your company afloat and you are facing bankruptcy.
However, if you do decide to give up a precious part of your company in exchange for services, there are some important steps to take to protect yourself.
Cap the ownership or profit-sharing percentage. It's fine to implement a sliding scale of incentives depending on how well your new partner helps you reach your sales goals. But don't make these inducements open-ended. Place a ceiling in the contract to avoid ceding too much control of your enterprise to the other entity.
Place an end date on the contract. At the very least, spell out what procedures are necessary for you to terminate your agreement. You can always renew the deal if your company is flourishing. But you don't want to be locked into a disadvantageous arrangement from which you cannot escape.
Seek out a third party. Make sure that your accountant, attorney, or some other market-savvy individual reviews your contract. This will assure you that the services the other company is agreeing to provide are comparably valued with respect to the amount of ownership you are giving up.
Partnering with an experienced, motivated company in exchange for a small piece of the pie can help your enterprise get back on its feet and even grow to never-before-seen heights. On the other hand, a stake-for-services agreement can potentially be a death knell for your business if you give away too much.
Deal or no deal? Only you can make that call.
Chris Martin has been a professional writer for the last seven years. He is interested in franchises and equity acquisition.
Share this article
---
Additional Resources for Entrepreneurs