Opening a Business
Starting a Barbecue Restaurant
It's a prime time for starting your own business. This helpful article on starting a barbecue restaurant features all the reliable, straightforward advice our readers expect.
We've gathered some pertinent recommendations on what it takes to open a barbecue restaurant.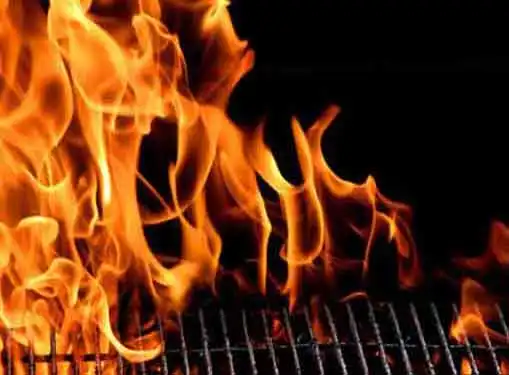 Barbecue Joint Basics
It's hard to beat a great barbecue restaurant. Barbecue has taken the food scene by storm and given savvy restaurateurs the chance to introduce hungry diners to the comforts of down home barbecue dishes.
But if you think all barbecue is created equal, then you're already in over your head. Today's barbecue restaurants offer discerning diners more than a chicken leg slathered in sauce from a jar. Each region -- and more specifically, each barbecue joint -- is known for its unique style of barbecue. From dry rubs to secret sauces, you'll need to have a quality and distinctive style of barbecue to succeed.
Startup Requirements
Permits, licensing, staffing and equipment requirements are fairly standard food service fare, with a few notable exceptions. Some municipalities don't allow restaurants to house meat smokers and other barbecue cooking equipment within the structure. Check with your local fire inspector to determine if any restrictions apply to your location. If so, you may need to house the smoker in an exterior structure.
Ambiance is an essential element for barbecue restaurants. Barbecue aficionados appreciate establishments that feature smoky aromas, southern décor and live music. You'll not only want to decorate your restaurant to be consistent with an old-time barbecue theme, but also create special events and other techniques to reinforce a festive, southern vibe.
Additional Barbecue Revenue Streams
Barbecue restaurants present opportunities for alternate revenue streams in addition to sit down dining. Take out is a no-brainer. However, you should also consider offering on-location barbecue packages and retailing jars of your secret sauces or rubs.
Business Plan Mechanics for Barbecue Restaurants
Haven't created a business plan for your barbecue restaurant yet? You could be in big trouble.
At Gaebler, we advise new business owners to keep your business plan simple. Length and polish aren't as important as consistency, accuracy and thoroughness.
Instead of investing countless hours in a lengthy business plan, put pen to paper now and document the essentials with the understanding that your plan will be revised as you move forward.
Be Active In the Community
Generally speaking, local customers (rather than national or regional customers) will provide the bulk of your revenue stream. If you are new to the community, work diligently to build up your reputation as an active local leader. For example, spend time on local business associations and community organizations to demonstrate your commitment to the community.
Take a Look at Competitors
Prior to opening a barbecue restaurant in your town, it's worthwhile to see how you will fit in the competitive landscape. We've provided the link below to help you generate a list of competitors near you. Just enter your city, state and zip code to get a list of barbecue restaurants in your community.
How are you going to successfully complete with existing firms? It's important that you never underestimate the competition.
Find Good Remote Business Advice
After you've evaluated your local competitors, be sure to learn from folks who are already in business. Local competitors are not going to give you the time of day, mind you. The last thing they want to do is help you to be a better competitor.
Thankfully, an owner of a a barbecue restaurant in a different city may be willing to share their entrepreneurial wisdom with you, given that you don't compete with them in their area. Many business owners are happy to give advice to new entrepreneurs In my experience, you may have to call ten business owners in order to find one who is willing to share his wisdom with you.
Where would you find a barbecue restaurant manager who is willing to talk to you but doesn't live nearby?
Simply, try our helpful link below, type in a random city/state or zipcode, and start calling.
Advantages of Buying an Established Barbecue Restaurant
It's no secret that entrepreneurs have a strong impulse to build companies from the ground up.
However, a business purchase is nearly always the smarter ownership option.
Existing barbecue restaurants are proven operations with dependable revenue streams. And that's not to mention the fact that a purchase let's you avoid the trial-and-error mistakes that are common in startups.
Explore Franchising Options
Your chances for making a success of your new business are much better when you opt to franchise rather than going it alone.
Before you consider starting a barbecue restaurant, a smart move is to assess whether franchising might help you avoid common entrepreneurial mistakes.
The link below gives you access to our franchise directory so you can see if there's a franchise opportunity for you. You might even find something that points you in a completely different direction.
Related Articles on Starting a Company
These additional resources regarding starting a business may be of interest to you.
Questions to Ask Before Starting a Business


Share this article
---
Additional Resources for Entrepreneurs