How to Start a Business
Starting a Defensive Driving Instruction School
These tips are ideal for entrepreneurial folks who are thinking about starting a defensive driving school. Read this before you begin your venture.
Wondering how to start a defensive driving school? We take you step-by-step from start to success.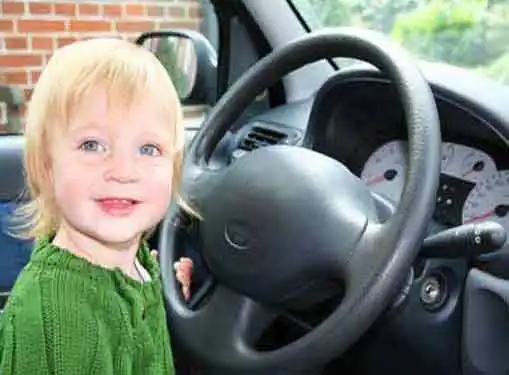 We make starting a driving instruction school a little easier.
Defensive Driving Schools: Industry Overview
Defensive driving schools have become commonplace in most communities. Although most consumers identify defensive driving schools with teen drivers who are getting behind the wheel for the first time, today's defensive driving education industry has expanded to include students from a multiplicity of backgrounds and circumstances.
To become a defensive driving school business owner, your startup will need to be certified by your home state. In some states, certification courses are available in an online format, but you'll need to check with your state's DMV to determine the steps you'll need to take to become a certified defensive driving education provider.
Once certified, you'll have the ability to earn revenue through not only teen driving courses, but also court-mandated driving classes, adult classes, handicapped-driver education and other services.
Finding Students for Your Defensive Driving School
Ideally, your driving school will eventually reach the point that it dominates the local market, driving students through your doors at a brisk pace. Until then, you'll need to perform business networking to create feeder streams. Here's how to do it . . .
Insurance Companies. Insurance companies have a vested interest in promoting defensive driving education for students of all ages. As you prepare to open your driving school, contact several local insurance providers, offering student discounts for referrals.
School Districts. School districts can be another great source of referrals for a young defensive driving school. It's likely that your local school district is already referring teen drivers to an established driving course. To capture students, be prepared to differentiate your business, describing how your school is different from everyone else in the marketplace.
Attorneys & the Legal Community. Court-ordered defensive driving classes create opportunities for your business to tap into the growing number of drivers who need to take classes to maintain their licenses. These students have no choice in the matter and often take the first opportunity that is presented to them, so enrollment usually comes down to being in the right place at the right time.
Internet. Many driving students rely on the Internet to identify and enroll in defensive driving opportunities. A good quality business website is a must for your driving school. But to pay off, your site needs SEO that raises your visibility locally. If you're unsure where to begin, contact a professional marketing firm with solid SEO credentials.
How to Draft a Defensive Driving School Business Plan
We know - writing a business plan can be a daunting task for a new entrepreneur.
But here's the good news: With a few tips, any entrepreneur can create a successful plan for their business. If you can get past the mystique, you'll see that a business plan just describes where your defensive driving school is headed and how you intend to get there.
Although there are many uses for a business plan, it's most important function is to guide your decision making and strategic planning.
If you still aren't sure where to begin, consider taking a look at several sample business plans to get the creative juices flowing.
Don't Overlook the Competition
Long before you open a defensive driving school within your community, it's worthwhile to find out how you will fit in the competitive landscape. Try our link below to generate a list of competitors in your city. Complete the form by entering your city, state and zip code to get a list of defensive driving schools that are close by.
How are you going to successfully complete with existing firms? It's important that you never underestimate the competition.
Find Good Remote Business Advice
After you've evaluated your local competitors, be sure to talk to somebody who is already in the business. If you think owners of nearby defensive driving schools will give you advice, think again. Why would they want to educate a future competitor?
However, an entrepreneur who owns a defensive driving school in another town can be a great learning resource for you, given that you don't compete with them in their area. Many business owners are happy to give advice to new entrepreneurs In my experience, you may have to call ten business owners in order to find one who is willing to share his wisdom with you.
How would you find somebody who runs a defensive driving school who is willing to talk to you but doesn't live nearby?
No problem! Just use the link below and try a random city/state or zipcode. Then start dialing for advice until you are successful.
Purchasing a Defensive Driving School
Many experts advise against starting a defensive driving school if you can buy an established operation. Yet the process of buying a defensive driving school introduces a new set of challenges.
As you would expect, there are a number of steps in buying a business. To stay on track, you'll need to enlist the services of a business broker.
A good business broker serves a number of useful purposes. From locating available companies to helping seal the deal, your broker will have the experience and skills to help you successfully navigate the purchase process.
Franchising May Be a Better Way to Go
Buying a franchise is not a recipe for certain success but it can be a lower-risk way to start a business.
If you are thinking about opening a defensive driving school, you should assess whether purchasing a franchise might increase your chances of success.
The link below gives you access to our franchise directory so you can see if there's a franchise opportunity for you. You might even find something that points you in a completely different direction.
Related Articles on Starting a Company
These additional resources regarding getting started as an entrepreneur may be of interest to you.
Coming Up With Good Business Ideas
Share this article
---
Additional Resources for Entrepreneurs