How to Start a Business
Starting a Dinner Theater
Starting a dinner theater requires determination, motivation, and know-how.
Wondering how to start a dinner theater? We take you step-by-step from start to success.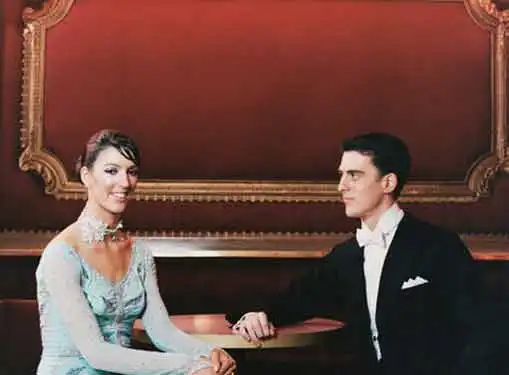 The 21st Century Dinner Theater Marketplace
Dinner theaters were a popular form of entertainment during the mid- to late-twentieth century. At their peak, dinner theaters featured well-known celebrities who were past their prime, but still capable of drawing in a crowd. Changes in the entertainment industry resulted in more attractive opportunities for celebrities and subsequently, reduced the appeal of the dinner theater format.
The good news for entrepreneurs who are committed to a dinner theater startup is that the dinner theater industry has experienced a renaissance in the past decade. However, today's dinner theater marketplace is dramatically different from previous incarnations. To succeed these days, new dinner theaters must position themselves to maximize population densities, menu quality and cost-efficiencies.
Keys to a Successful Dinner Theater Startup
Despite the decline of traditional dinner theaters, it's still possible to make a killing with a dinner theater startup, provided it's equipped to contend with the realities of the modern marketplace. As a prospective dinner theater entrepreneur, you'll need to thoroughly research the business models of today's leading dinner theater operations and incorporate several key elements in your startup plan.
Location. Fantasizing about opening a dinner theater in a small town? It's likely that's as far as your startup will get because whether you like it or not, nearly all of today's viable dinner theaters are located in entertainment meccas like Orlando or Branson. At a minimum, you need a location that is densely populated with older entertainment consumers.
Dining Experience. The premise of dinner theater is that it combines dining and entertainment in a single venue. But the fact that you will be entertaining your guests is not a sufficient excuse for serving subpar food. In fact, the quality of your menu is a primary selling point for a profitable dinner theater.
Theatrical Offerings. Traditional theatrical presentations tend to revolve around a wedding, a murder mystery or other dramatic gimmick. To rise above the rest of the field, you'll need to offer innovative theatrical presentations that leverage cast and set efficiencies while giving diners something they haven't seen before. Even more challenging is the fact that you'll need to rotate your presentation every few months to keep your establishment fresh for return customers.
Proven Strategies for Dinner Theater Business Plans
The idea of writing a business plan is intimidating to most aspiring dinner theater owners. A good dinner theater business plan, however, is a reality check that gauges your business instincts against hard industry numbers.
But writing a business plan is only half the battle. Have you given any thought to what your dinner theater will do with the business plan once it's finished?
A business plan distribution strategy represents the backend of your business planning requirements. Without exception, the most effective business plans also leverage an organized process for tracking business plan distribution.
Winning Local Support
New dinner theaters must work hard to gain backing from their local communities. In contrast to other types of businesses, dinner theaters are focused and localized operations. If local residents don't view your startup favorably, it could be difficult to achieve lasting success.
Evaluate the Competition
Well in advance of opening a dinner theater in your area, it's a smart move to determine how many competitors you have. We've provided the link below to help you generate a list of competitors in your city. Just enter your city, state and zip code to get a list of dinner theaters in your community.
Gain a knowledge of how existing firms have positioned themselves in the marketplace, and then design your business in a way that sets you apart from the others.
Getting Advice from Experienced Entrepreneurs
As part of your due diligence on opening a dinner theater, be sure to learn as much as you can from somebody who is already in the business. It's very unlikely that the local competition will talk to you. What's in it for them?
But, a person who owns a dinner theater in a location that is not competitive to you may be willing to share their entrepreneurial wisdom with you, once they realize that you are not going to directly compete with them in their community. In fact, they are often very willing to share startup advice with you. It can take a while to find an entrepreneur who is willing to talk, but it's well worth the effort.
What's the process for finding an entrepreneur who is running a dinner theater who is willing to talk to you but doesn't live nearby?
Simple. Let your fingers do the walking by using the link below.
Leveraging the Branding Benefits of a Dinner Theater Acquisition
Startup dinner theaters typically suffer when it comes to brand recognition because unlike entrenched competitors, new brands lack visibility and history with their customers.
To compensate, one of the techniques entrepreneurs use is to buy a business to get an established brand. Even in ideal circumstances, it can take years to create an effective brand presence.
But by buying a dinner theater that already has a strong brand identity, you can shorten the time requirements and reap brand benefits from the beginning of your ownership career.
Don't Forget About Franchising As an Option
If you don't want to have to do everything on your own, your best bet may be exploring purchasing a franchise.
If you are thinking about opening a dinner theater, you ought to investigate whether franchising might increase your chances of success.
The link below gives you access to our franchise directory so you can see if there's a franchise opportunity for you. You might even find something that points you in a completely different direction.
Other Useful Articles for Startup Entrepreneurs
These additional resources regarding getting started as an entrepreneur may be of interest to you.
Recurring Revenue Business Models
Share this article
---
Additional Resources for Entrepreneurs