How to Start a Small Business
Starting a Facsimile Service & Repair Business
With respect to opening a facsimile service and repair business, awareness of competitive offerings is essential. This all-in-one resource goes a step beyond other articles, offering you just what you need to know to get started.
Wondering how to start a facsimile service and repair business? We take you step-by-step from start to success.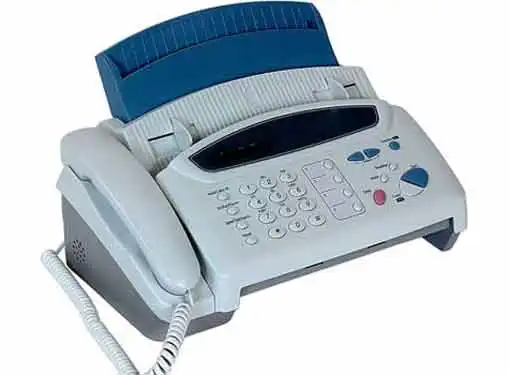 Threading the Needle in Facsimile Repair & Service
Without a doubt, the facsimile repair industry has become a much more complicated business environment than it used to be. Fax-enabled PCs and other technologies have done considerable damage to the facsimile machine market and the low price tag of today's thermal facsimile products makes replacement more financially appealing than repair.
Although there is still demand for the repair of higher end laser facsimile machines and printer/fax combo units, it's likely that you will need to thread the needle by expanding your service offerings beyond simple fax machine repair and service.
Market research is a good idea for any startup. But for a facsimile repair and service startup, market research is absolutely essential. Without a firm grasp of customer demand and solid revenue forecasts, your repair startup could find itself adrift in the marketplace right out of the gate.
Tips for Launching a Profitable Fax Repair Business
Despite the challenges, a facsimile repair business may offer income and equity opportunities for the right entrepreneurs. Here are a few tips to help you navigate market obstacles and build a profitable fax repair service company.
Sales & Supplies. To compensate for low replacement costs (compared to repair services), many fax repair specialists also engage in the sale of facsimile equipment and supplies. The idea is that if you can't efficiently repair the customer's machine, your business will be positioned to reap the benefit of machine replacement and the sale of supplies on a go-forward basis.
Printer Repair & Service. Since many printers and copiers are now equipped with fax capabilities, you will need to consider expanding your competencies to include printer and copier repair and service. The ability to repair and service products from brands like Canon, Xerox and other manufacturers will inevitably translate into higher revenues and a larger slice of the repair and service market.
Leverage Transparency. Most fax machine owners are businesses and office professionals who have little time for games. Rather than trying to lure in prospects with clever enticements, leverage transparency to acquire and retain customers. By publishing your rates online, warning customers that replacement is a better option than repair (for thermal units) and educating prospects about fax maintenance, you can differentiate your startup from others in the fax repair and service game.
Creating Business Plans for a Facsimile Service & Repair Business
Does your facsimile service and repair business have a business plan? If not, your company is lacking a critical business tool. With the right ingredients, your facsimile service and repair company's business plan will serve as a blueprint for success.
To assist your efforts, you may want to consider enlisting the aid of a professional business plan writer.
Time and time again, the best entrepreneurs we see rely on professionally crafted plans to guide their decision making. But no matter how skilled they are, business plan writers can't be effective without the direct input of the business owner.
As the primary stakeholder in your facsimile service and repair business, you will intentionally need to insert yourself in various stages of the plan's development.
Look Over Competitors
Prior to opening a facsimile service and repair business within your community, it's essential to determine how you will fit in the competitive landscape. Try our link below to find competitors in your area. Simply enter your city, state and zip code to get a list of facsimile service and repair businesses in your town.
How tough is the competition in the market you are considering? If the competition is too tough, you may need to think about starting the business in a different area or even start a completely different business instead.
Studying the Market
If you want to open a facsimile service and repair business you really ought to learn as much as you can from somebody who is already in the business. If you think owners of nearby facsimile service and repair businesses will give you advice, think again. It'd be crazy for them to teach you the business.
However, a fellow entrepreneur who has started a facsimile service and repair business in a location that is not competitive to you can be a great learning resource for you, as long as they don't view you as a competitive threat. In fact, they are often very willing to share startup advice with you. If you are persistent, you can find a business mentor who is willing to help you out.
Where do you find a facsimile service and repair business owner in another city who you can speak with?
Simple. Let your fingers do the walking by using the link below.
Is It Easier to Buy an Existing Facsimile Service & Repair Business?
As an aspiring business owner, the decisions you make now will have huge implications later, including the decision to either start a business from scratch or buy an existing facsimile service and repair business.
In general, purchased facsimile service and repair businesses fare better than startups, at least during the initial few years. When you buy an established facsimile service and repair business, you gain access to a functional business operation with a customer base and a steady revenue stream.
Depending on your business goals, you may have no choice but to start a facsimile service and repair business from scratch. However, in today's business-for-sale marketplace, there is an abundance of facsimile service and repair businesses worth considering.
Consider Franchising
The chances of doing well in business zoom upwards if you opt for franchising in lieu of doing everything yourself.
Before starting a facsimile service and repair business, it's worthwhile to assess whether buying a franchise could be worth investigating.
The link below gives you access to our franchise directory so you can see if there's a franchise opportunity for you. You might even find something that points you in a completely different direction.
Other Useful Articles for Startup Entrepreneurs
These additional resources regarding starting a business may be of interest to you.
Consideration Before Buying a Franchise
Share this article
---
Additional Resources for Entrepreneurs