How to Start a Small Business
Starting a Farm
These tips are ideal for those who are thinking about starting a farm. Read this before you begin your venture.
Wondering how to start a farm? We take you step-by-step from start to success.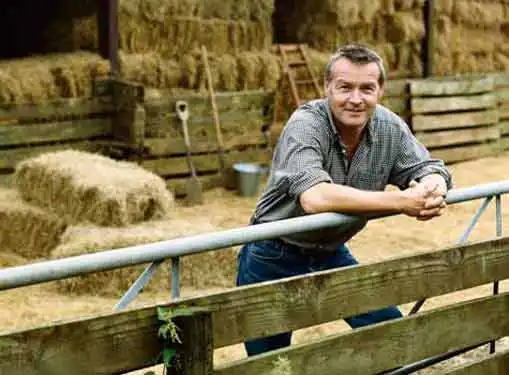 Outlook for Farm Startups
Farming is a tough career path, even under the best of circumstances. But each year, thousands of agricultural entrepreneurs ignore the naysayers and activate their dreams by launching farm-based enterprises of various shapes and sizes. More often than not, the ones who succeed are those who recognize that a successful farm is first and foremost a business -- not a hobby.
Right away, farm entrepreneurs need to understand that the agricultural industry has changed dramatically in recent decades. Though still common, small family farms are being replaced by large, corporate farming operations. These days, the farming game is all about scalability. To survive, you need to leverage economies of scale and twenty-first century agricultural techniques.
Financing Tips for a Farm Startup
At face value, most farm startups have the potential to be profitable ventures, at least until you add debt service payments to the monthly budget. And for startup farmers, that's the rub. The capital requirements for a scaled agricultural enterprise are significant, yet the ensuing debt load quickly eats up the operation's profits, prohibiting growth and possibly even resulting in the demise of the business.
As an alternative to commercial agricultural financing, consider acquiring startup capital through partnerships, strategic investors or the assistance of friends and family members. Although these sources of capital may take an equity interest in your operation, they won't necessarily inhibit monthly cash flow requirements, giving your farm the time and space it needs to grow into a lucrative operation.
Family Advice for Agricultural Entrepreneurs
Even if your farm isn't purely a family-owned operation, family demands will undoubtedly creep into your startup. Farming is a demanding business field that leaves little free time for leisure or family activities.
As a result, it's common for farming families to participate in the farm at various levels. But working with family members can be a lot trickier than it sounds. From the beginning of your business, you'll need to solicit input from family members and establish a set of guidelines to prevent the destruction of either your family or your business.
Proven Strategies for Farm Business Plans
The idea of writing a business plan is intimidating to most aspiring farm owners. A robust business plan is essential nonetheless because it serves a number of purposes, not the least of which is the ability to influence lenders, investors and strategic partners.
After the plan has been completed, its effectiveness will largely depend on what you do next.
A business plan distribution strategy represents the backend of your business planning requirements. Generally, effective distribution models include the incorporation of tracking systems into the company's startup plan.
Assess Competitors
Prior to launching a farm within your community, it's worthwhile to find out how many competitors you have. Use the link below to find competitors in your city. After following the link, enter your city, state and zip code to get a list of farms in your area.
How tough is the competition in the market you are considering? If the competition is too tough, you may need to think about starting the business in a different area or even start a completely different business instead.
Studying the Market
If you are interested in starting a farm, it's essential that you have a conversation with someone who is in the business. Local competitors are not going to give you the time of day, mind you. Why would they want to educate a future competitor?
However, a fellow entrepreneur who has started a farm on the other side of the country can be a great learning resource for you, once they realize that you are not going to directly compete with them in their community. In fact, they are often very willing to share startup advice with you. It can take a while to find an entrepreneur who is willing to talk, but it's well worth the effort.
Where can you find a farm owner in a different locale who can assist you?
Here's one way to do it. Just use our link below, find somebody and call them.
Branding Advantages of Buying a Farm
Branding a new business takes time, resources and a lot of hard work. Given the choice, most new farm owners would prefer to buy an existing brand rather than invest the time and energy it takes to build a new brand.
To compensate, one of the techniques entrepreneurs use is to buy a business to get an established brand. As a startup, the best you can hope for is to gradually develop brand awareness over a period of months and years.
However, a farm acquisition can put you at the helm of a brand that is already highly trusted by your target market.
Don't Rule Out Franchising
Your odds of doing well in business are substantially improved if you buy a franchise rather than going it alone.
If you planning on starting a farm, it's worthwhile to check out whether buying a franchise could make sense for you.
The link below gives you access to our franchise directory so you can see if there's a franchise opportunity for you. You might even find something that points you in a completely different direction.
Related Articles on Starting a Company
These additional resources regarding starting a business may be of interest to you.
Questions to Ask Before Starting a Business
Buying vs. Starting a Business


Share this article
---
Additional Resources for Entrepreneurs