How to Start a Small Business
Starting a Freight & Cargo Containers Business
Opening a freight and cargo containers business can get you on the path to a secure financial future if you have the creativity and tenacity necessary to be a successful entrepreneur. We provide tips and advice that demystifies what it takes to be successful.
Thinking about opening a freight and cargo containers business? We tell you what you need to know to get started.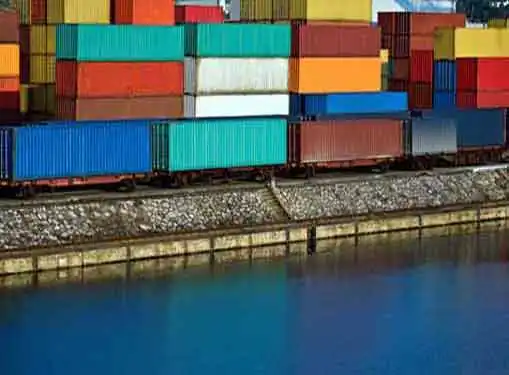 How to Create Effective Freight & Cargo Containers Company Business Plans
A great business plan will lay a strong foundation for growth in your startup freight and cargo containers business.
Business plans address a wide range of issues, including startup financials. Not surprisingly, lenders immediately turn to the financial section and use the accuracy of your forecasts to gauge the value of other parts of the plan.
Subsequently, a thorough understanding of business plan financial basics is a prerequisite to effective business plan writing for freight and cargo containers businesses.
Consider Competitors
Before you open a freight and cargo containers business within your community, it's worthwhile to determine how you will fit in the competitive landscape. Try our link below to get a list of local competitors in your city. Complete the form by entering your city, state and zip code to get a list of freight and cargo containers businesses that are close by.
It's important to be aware of what the competition is doing. Take the time to visit the competition to properly assess their strengths and weaknesses.
A Good Source of Advice
If you are interested in starting a freight and cargo containers business, it's a wise move to talk to somebody who is already in the business. It's very unlikely that the local competition will talk to you. Why would they want to educate a future competitor?
On the other hand, an individual who has a freight and cargo containers business outside of your community may be willing to share their entrepreneurial wisdom with you, as long as they don't view you as a competitive threat. In fact, they are often very willing to share startup advice with you. It can take a while to find an entrepreneur who is willing to talk, but it's well worth the effort.
Where does one find somebody who runs a freight and cargo containers business who is willing to advise you because you live in different cities?
Simply, try our helpful link below, type in a random city/state or zipcode, and start calling.
Financial Benefits of Buying a Freight & Cargo Containers Business
Startup freight and cargo containers businesses carry a host of financial risks and concerns. Without an operational history, it's hard to predict how your startup will actually perform in the marketplace.
Financial risk management requires you to at least consider the possibility of setting your startup plans aside to explore acquisition opportunities. Many entrepreneurs buy an existing business for the sole purpose of tapping into the financial benefits of an established customer base.
An acquired business also has documented assets and earnings - a big advantage with lenders and investors.
Consider Buying a Franchise
The odds of growing your business zoom upwards when you join the ranks of franchisees and benefit from the prior work of others and their lessons learned.
If you planning on starting a freight and cargo containers business, you ought to assess whether there are good franchise opportunities available that might simplify your entering the business.
The link below gives you access to our franchise directory so you can see if there's a franchise opportunity for you. You might even find something that points you in a completely different direction.
Other Useful Articles for Startup Entrepreneurs
These additional resources regarding getting started as an entrepreneur may be of interest to you.
Share this article
---
Additional Resources for Entrepreneurs