Business Startup Instructions
Starting a General Store
Thinking about opening a general store? Here is a summary of the most important things you should know before you open a general store.
Wondering how to start a general store? We take you step-by-step from start to success.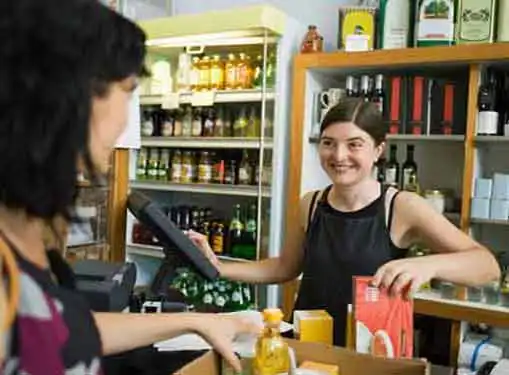 General Store Startups
General stores conjure up images of a bygone era. But in the right context, a general store concept still has potential for growth and profits. If you're interested in launching a general store in a suburb, you probably need a different plan. There's no way you can compete with big box retailers like Walmart and Target.
General Retail Business Models
There are a couple of different business models you can leverage in a general store startup. The first is to identify an underserved rural market where access to general retail products is limited. Many rural communities are situated some distance away from shopping. By selling a broad range of products, you can leverage convenience as your primary value proposition.
Another successful business model is a nostalgia-based business. In many areas, general stores intentionally set out to recapture the feeling of an old-fashioned, general store atmosphere. From penny candy to plank flooring, these businesses give customers a sterilized sense of an historical retail experience. Although this business model may be most effective in tourist regions, there is room for this type of general store in a range of geographies.
Customer-Centered Philosophy
Originally, the general store concept was built around customers. Storeowners stocked their shelves with the items customers needed the most and custom-ordered specialty merchandise.
Today's general stores function the same way. Whether you are selling to underserved rural consumers or the nostalgia crowd, you'll need to base your inventory on your customers' needs. Low turnover items should be replaced with items that are in higher demand and customer order channels should be created to facilitate the speedy delivery of non-typical merchandise.
Creating Business Plans for a General Store
Does your general store have a business plan? If not, your company is lacking a critical business tool. If it's sound, your general store's business plan will serve as a blueprint for success.
A professional business plan writer can be a big help in creating a first-rate plan.
Time and time again, the best entrepreneurs we see rely on professionally crafted plans to guide their decision making. However, outsourcing doesn't completely eliminate your responsibilities in the writing process.
Startup entrepreneurs are well advised to materially participate in the writing process, even after they have engaged a proven professional.
Begin With the End in Mind
This kind of business typically has a strong local footprint.
Because many general stores achieve growth by launching multiple sites and treating each location as a new, local business, we recommend that you build your general store such that it can be replicated in other locations in the future.
Look Over the Competition
Prior to opening a general store within your community, it's worthwhile to find out how you will fit in the competitive landscape. Use the link below to generate a list of competitors in your city. Just enter your city, state and zip code to get a list of general stores in your community.
How tough is the competition in the market you are considering? If the competition is too tough, you may need to think about starting the business in a different area or even start a completely different business instead.
Studying the Market
If you want to open a general store the next step is to learn as much as you can from somebody who is already in the business. It's very unlikely that the local competition will talk to you. What's in it for them?
On the other hand, an individual who has a general store in a location that is not competitive to you may be willing to share their entrepreneurial wisdom with you, given that you don't compete with them in their area. Indeed, many experienced entrepreneurs enjoy offering advice to startup entrepreneurs. If you are persistent, you can find a business mentor who is willing to help you out.
Where does one find somebody who runs a general store that lives outside of your area?
Easy. Find them using our link below and start calling until you are successful.
Is It Easier to Buy an Existing General Store?
Tough decisions are what business ownership is all about. And one of the first decisions you'll have to make is whether to start a business from scratch or buy an existing general store.
Time and time again, we see entrepreneurs struggle to launch a new general store when they could have bought a first-rate general store. From a financial perspective, you'll receive more income sooner in a business purchase than you will in a startup.
If you can't find a suitable general store-for-sale, you'll need to start a new business. However, in today's business-for-sale marketplace, there is an abundance of general stores worth considering.
Franchising May Be a Better Way to Go
If you don't have much business experience, you may want to look into becoming a franchisee.
As part of your process in starting a general store, a smart move is to check out whether there are good franchise opportunities available that might help you on your entrepreneurial journey.
The link below gives you access to our franchise directory so you can see if there's a franchise opportunity for you. You might even find something that points you in a completely different direction.
More Advice for Startups
These additional resources regarding starting a business may be of interest to you.
Coming Up With Good Business Ideas
Share this article
---
Additional Resources for Entrepreneurs