Entrepreneur Idea Guide
Starting a Hearing Aid Specialists Business
Here's some helpful information that is written for entrepreneurial folks who plan on opening a hearing aid specialists business. Read this advice before you start!
Thinking about opening a hearing aid specialists business? We tell you what you need to know to get started.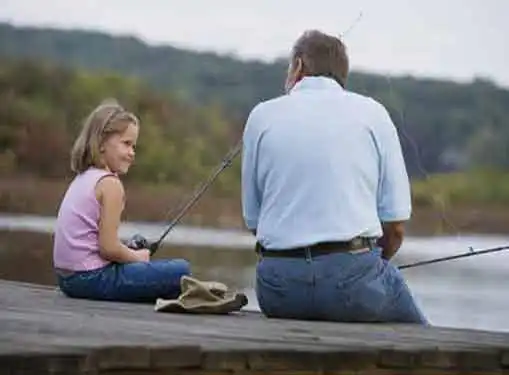 Hearing Aid Industry Details
It's estimated that approximately 12% of the U.S. population suffers from hearing loss. Although this is a significant segment of the population, the good news is that many hearing sufferers can regain partial or complete hearing through hearing aid devices.
Hearing aid specialists diagnose hearing loss, recommend solutions and ultimately, fit patients for hearing aids. Many hearing aid clinics and businesses distribute these tasks to multiple employees including certified audiologists and hearing instrument specialists. Most states also require hearing aid businesses to be licensed and staffed with personnel that have been certified in their field.
Typical services offered by hearing aid specialists include hearing exams, hearing aid sales & programming, and hearing aid repairs. As a startup entrepreneur in the hearing aid industry, keep in mind that the more services you offer your patients, the more likely it is that they will reward your business with their loyalty.
Basic Requirements for Hearing Aid Specialist Startups
Like any startup business, there are a handful of essential elements you'll need to get your hearing aid company off the ground. Although this isn't an exhaustive list, here are a few of the distinctive, must-haves you'll need to launch a viable hearing aid business.
Expertise. It goes without saying that you need to possess a certain amount of expertise in audiology and/or hearing aids before you launch your startup. Although you can hire certified audiologists and hearing aid technicians, as the business owner you'll need to be acquainted with the industry for networking and strategy development purposes.
Location. It probably isn't critical for your startup to be located at the most highly visible spot in town since hearing aid patients aren't impulse buyers. However, if your leased space is situated too far out of the way, you run the risk of losing patients to more conveniently located hearing aid clinics.
Overhead. When you estimate the startup costs for your business, you'll need to factor in a certain amount of overhead and startup equipment. Most hearing aids are ordered and fitted to individual customer specs. However, it doesn't hurt to keep a minimal number of common models on hand as well as parts that you'll need for repair and service activities.
For more information about the hearing and hearing device industry, we recommend connecting with the American Speech-Language-Hearing Association, one of the leading trade organizations for audiologists and hearing professionals.
Business Plans for a Hearing Aid Specialists Business
A common mistake for a small business owner is to not create a business plan.
The key benefit of writing a business plan is that it establishes both a framework and a roadmap for your business. If you don't have a business plan, your leadership will be handicapped, choosing short-term opportunities at the expense of long-term benefits.
Start by defining your business mission. The process of writing a mission statement doesn't have to be complicated. From there, it's time to initiate the hard work involved with writing the rest of your hearing aid specialists company's business plan.
Assess the Competition
Prior to opening a hearing aid specialists business in your town, it's worthwhile to determine how you will fit in the competitive landscape. Use the link below to find competitors near you. Simply enter your city, state and zip code to get a list of hearing aid specialists businesses in your town.
If there's too much competition, it may be wise to consider starting the business in a less competitive marketplace.
Finding a Non-Competitive Business Mentor
If you are seriously contemplating launching a hearing aid specialists business, it's a wise move to learn as much as you can from somebody who is already in the business. If you think your local competitors will give you advice, you're being overoptimistic. The last thing they want to do is help you to be a better competitor.
But, a person who owns a hearing aid specialists business in a location that is not competitive to you will be much more likely to talk with you, provided that you won't be directly competing with them. In fact, they are often very willing to share startup advice with you. If you are persistent, you can find a business mentor who is willing to help you out.
How does one go about finding a hearing aid specialists business manager who is willing to talk to you but doesn't live nearby?
Simply, try our helpful link below, type in a random city/state or zipcode, and start calling.
Advantages of a Hearing Aid Specialists Business Purchase
On a percentage basis, more entrepreneurs intend to enter hearing aid specialists business ownership through a startup than through a business purchase. Yet hearing aid specialists business startups aren't easy - many fail within the first year.
There are a lot of factors that need to be considered in buying vs. starting a business. Although startup owners may have greater control over the shape and scope of their companies, they lack the advantage of a proven business model. Along the same lines, it can take years for a startup company to achieve brand recognition while an existing business may already be a trusted name in your target market.
Franchising May Be a Better Way to Go
As an entrepreneur, your chances growing your business are much better if you buy a franchise and benefit from the prior work of others and their lessons learned.
If you are thinking about opening a hearing aid specialists business, a smart move is to investigate whether purchasing a franchise might be the right move for you.
The link below gives you access to our franchise directory so you can see if there's a franchise opportunity for you. You might even find something that points you in a completely different direction.
Related Articles on Starting a Company
These additional resources regarding starting a business may be of interest to you.
Buying vs. Starting a Business
Questions to Ask Before Starting a Business
Characteristics of Successful Entrepreneurs


Share this article
---
Additional Resources for Entrepreneurs