Entrepreneur Idea Guide
Starting a Hydroponics Business
Opening a hydroponics business is your ticket to owning a good, stable business but it's important to plan out the business in detail before you start. This article contains tips and advice on the startup process.
Thinking about opening a hydroponics business? We tell you what you need to know to get started.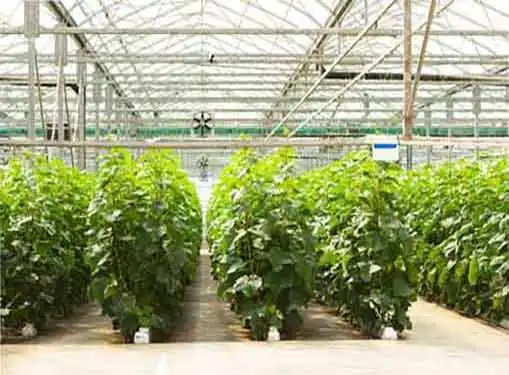 Tips for Success
Hydroponics holds significant promise as an alternative to traditional growing methods. Instead of using soil to grow edible plants and flowers, hydroponics feeds water directly to the plants. An effective hydroponic operation can produce 25% more plants than soil-based growing methods utilized in the same physical space.
So in effect, hydroponics reduces business owners' real estate requirements by 25%. Sounds like a no-brainer, right? Not so fast. Hydroponics businesses also have some unique requirements that make long-term viability a challenge. In fact, 80% of hydroponic businesses fail within the first five years.
The first hurdle that needs to be addressed is expertise. Hydroponics is highly technical and if you aren't familiar with hydroponic techniques, the quality and quantity of your plant-based outputs will fall below the levels you could achieve with soil-based growing methods.
You will also need to select the right business model for your hydroponics business. If you are primarily interested in producing large volumes of plants and produce to sell to wholesalers or consumers, you'll need ample real estate to make it profitable. If acreage is an issue, you might want to consider creating multiple revenue streams that combine plant or produce sales with hydroponics training and supply services.
Adequate startup capital is essential in hydroponics. Greenhouses, grow tunnels, irrigation equipment, and climate control systems are expensive, but without the right equipment your startup hydroponics business has little chance of surviving its first year, let alone its first five years.
Successful hydroponics businesses typically "grow" into themselves. If you aren't already an experienced hydroponics veteran, consider starting small with a part-time hobby greenhouse. As you gain experience and market presence, expand the business one greenhouse at a time until your startup achieves enough profitability to sustain a full-time income.
Best Practices: Business Plans for Hydroponics Businesses
Struggling to get the attention of lenders and investors? Maybe it's because you're lacking a high quality business plan.
Business plans address a wide range of issues, including startup financials. Not surprisingly, lenders immediately turn to the financial section and use the accuracy of your forecasts to gauge the value of other parts of the plan.
With so much riding on your business plan, we recommend getting a firm grasp on business plan financial basics before you start writing the other parts of your business plan.
Take a Look at Competitors
Prior to launching a hydroponics business in your area, it's worthwhile to find out how many competitors you have. We've provided the link below to help you generate a list of competitors in your area. Just enter your city, state and zip code to get a list of hydroponics businesses in your community.
Is the established competition doing a good job? It's important to understand their strengths and weaknesses and think through how you'll stake up against those established businesses.
Learn from Others Who Are Already In This Space
Once you've finished assessing the competion, you really ought to speak with somebody who is already in the business. If you think your local competitors will give you advice, you're being overoptimistic. It'd be crazy for them to teach you the business.
On the other hand, an individual who has a hydroponics business outside of your community may be willing to share their entrepreneurial wisdom with you, once they realize that you are not going to directly compete with them in their community. In fact, they are often very willing to share startup advice with you. In my experience, you may have to call ten business owners in order to find one who is willing to share his wisdom with you.
Where does one find an entrepreneur who is running a hydroponics business outside of your area who is willing to talk?
Here's how we would do it. Try the useful link below and key in a random city/state or zipcode.
Financial Benefits of Buying a Hydroponics Business
You've invested a lot of time and effort in planning your startup. But here's something you probably don't know: Startup hydroponics businesses consistently fail to achieve the financial performance of acquired hydroponics businesses.
Financial risk management requires you to at least consider the possibility of setting your startup plans aside to explore acquisition opportunities. Many entrepreneurs buy an existing business for the sole purpose of tapping into the financial benefits of an established customer base.
An acquired business also has documented assets and earnings - a big advantage with lenders and investors.
Franchising May Be a Better Way to Go
Your odds of doing well with your venture are much better if you go the franchising route instead of doing it all on your own.
Prior to starting a hydroponics business, a smart move is to determine whether buying a franchise could be the right move for you.
The link below gives you access to our franchise directory so you can see if there's a franchise opportunity for you. You might even find something that points you in a completely different direction.
More Advice for Startups
These additional resources regarding starting a business may be of interest to you.
Share this article
---
Additional Resources for Entrepreneurs