Good Startup Businesses
Starting a Japanese Food Business
Thinking about opening a Japanese food business? This article discusses all the basic steps you ought to know about starting and running a Japanese food business.
Wondering how to start a Japanese food business? We take you step-by-step from start to success.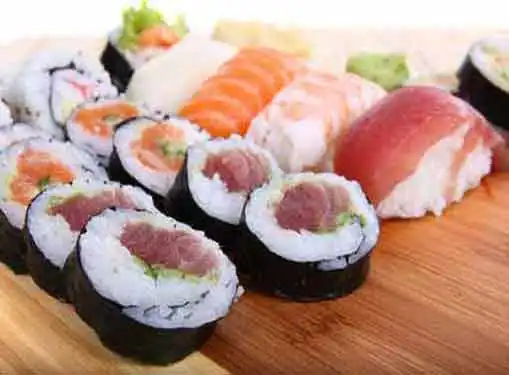 Japanese Food Industry Overview
Japanese food has a strong followings among U.S. consumers. Driven by a rising tide of Japanese restaurant openings, Japanese food has gradually made its way into the kitchen cupboards of growing numbers of American families.
Although sushi and teriyaki continue to be staples of the Japanese food market in the U.S., other products like miso, sake and soba are also gaining in popularity. For Japanese food retailers and wholesalers, staying abreast of trends in Japanese and Japanese-American cuisine is a fundamental business requirement.
Following the March 2011 earthquake in Japan, there have been concerns regarding the safety of Japanese food exports. Even though Japanese authorities insist that exported food products are safe for consumption, startup Japanese food entrepreneurs who rely on imported food products must be prepared to address food safety concerns and equip their customers with accurate information about the sources of their products.
Ingredients for a Successful Japanese Food Startup
Japanese food businesses sell Asian food items in brick-and-mortar stores and/or on ecommerce websites. But regardless of the strategy you choose for your business, there are several elements you will need to leverage for startup success.
Variety. Despite its increasing popularity with U.S. consumers, Japanese food is still widely seen as a culinary adventure. Consequently, it's important to make sure your startup is capable of offering a wide selection of products, with some items geared toward Japanese food veterans and others aimed at helping newbies take their first steps in Japanese food preparation.
Promotion. Many entrepreneurs mistakenly believe that consumers will simply flock to their businesses once the doors are open. In reality, successful Japanese food businesses are the product of coordinated and consistent promotional campaigns that incorporate both traditional and online marketing tactics.
Supply Stability. Inventory stability can be more challenging for Japanese food entrepreneurs than it is for other startup business owners. Assuming your business will rely heavily on imported food items, you will need to go the extra mile to ensure the stability of your supply chain -- even slight hiccups in the supply chain can cause customers to transfer their loyalty to a competitor.
Value. Today's consumers (and many companies) look for value in the brands and businesses they patronize. Although Japanese food is a specialized product category, it's still important to communicate value to your customers, keeping in mind that value can take a variety of forms (e.g. value-added components) versus simply being the lowest priced Japanese food provider.
Elements of a Japanese Food Company Business Plan
Your Japanese food company's business plan should be tailored to your business's unique traits and goals. However, the most effective business plans do address specific sound business plan elements:
Mission Statement – A concise declaration of values, strategy and identity.
Goals & Objectives – A list of mile markers on your Japanese food business's road to success.
Financial, Marketing & Action Plans – Specific plans that describe your business environment, demographic targets and quantitative estimates.
Assess Competitors
Prior to opening a Japanese food business in your town, it's worthwhile to see how strong the competition is. We've provided the link below to help you generate a list of competitors near you. After following the link, enter your city, state and zip code to get a list of Japanese food businesses in your area.
If there's too much competition, it may be wise to consider starting the business in a less competitive marketplace.
Finding a Non-Competitive Business Mentor
As part of your due diligence on opening a Japanese food business, it's a wise move to learn from folks who are already in business. It's very unlikely that the local competition will talk to you. What's in it for them?
On the other hand, an individual who has a Japanese food business in a different city may be more than happy to give you a few tips, given that you don't compete with them in their area. Indeed, many experienced entrepreneurs enjoy offering advice to startup entrepreneurs. If you are persistent, you can find a business mentor who is willing to help you out.
The key question new becomes: how to find a Japanese food business entrepreneur who is willing to advise you because you live in different cities?
Here's one way to do it. Just use our link below, find somebody and call them.
Three Arguments for Buying a Japanese Food Business
It's almost always preferable to buy a Japanese food business than to pursue a Japanese food business startup.
You'll want to conduct a comprehensive due diligence process, but here are three arguments why you should think about buying instead of a startup.
Initial Revenue. Startups struggle to bring in revenue right out of the gate while existing businesses usually have a steady stream of income.
Operational Efficiency. Existing businesses are established operations, with the necessary processes, people and other resources already in place.
Capital Acquisition. Lenders, investors and other funding sources almost always prefer business purchases to startups.
Consider Franchising
If you don't want to have to do everything on your own, you should evaluate purchasing a franchise.
Before starting a Japanese food business, a smart move is to determine whether franchising might increase your chances of success.
The link below gives you access to our franchise directory so you can see if there's a franchise opportunity for you. You might even find something that points you in a completely different direction.
Related Articles on Starting a Company
These additional resources regarding starting a business may be of interest to you.
Buying vs. Starting a Business
Share this article
---
Additional Resources for Entrepreneurs