Good Startup Businesses
Starting a Junior College or Technical Institute
Opening a junior college or technical institute can get you on the path to a secure financial future but it's important to plan out the business in detail before you start. This article contains a few secrets that may be key to your ultimate success.
Wondering how to start a junior college or technical institute? We take you step-by-step from start to success.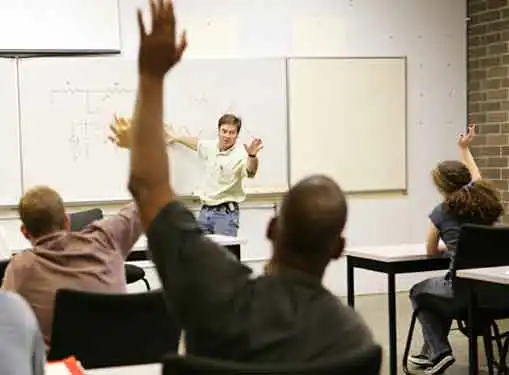 Business Profile
Most entrepreneurs don't consider higher educational institutions when they dream about the possibilities for a business startup. But it's possible for well-intentioned, entrepreneurial types to found institutions designed to train high school graduates in a variety of disciplines and skill sets.
When it comes to technical institutes and junior colleges, don't think ivy towers. Instead, think about practical campus space where adjunct and possibly full-time faculty can equip students with real world job skills. With today's technology, many institutions are even offering online, distance learning components as part of their curricula.
Getting Started
Laying the groundwork for a technical institute startup is tedious and time-consuming. In addition to finding a suitable space for your organization, you'll also need to procure qualified teachers, certification & accreditation, support staff and enrollment.
Startups can be large or small, depending on the scope of your vision and resources. Capital restrictions will likely be your primary obstacle since most educational entrepreneurs have larger visions than bank accounts. To raise sufficient capital, many institutions turn to the corporate sector.
For example, in Cincinnati, Gateway Community & Technical College created a strategic partnership with several area corporations to launch its Center for Advanced Manufacturing. Recognizing the need for their workers to be retooled to compete in the twenty-first century marketplace, the program's corporate sponsors helped fund the program's startup and they sustain by requiring their employees to take classes on the company's dime.
It might take time to secure, but a coalition of corporate sponsors could be the financial catalyst your startup needs to get off the ground. At the same time, the participation of industry professionals can give your institution the credibility and expertise it needs to quickly gain momentum after its launch.
Best Junior College or Technical Institute Business Plans
As a startup junior college or technical institute owner, writing a quality business plan is one of the first tasks you need to address.
If time is scarce, business plan software can be used to streamline the process. A reliable software solution will increase the accuracy and consistency of your business plan, dramatically improving its value to your junior college or technical institute.
As an additional benefit, most business plan solutions are geared toward providing the information most commonly requested by lenders and investors.
Check Out the Competition
Long before you open a junior college or technical institute within your community, it's a smart move to see how strong the competition is. Use the link below to generate a list of competitors near you. After following the link, enter your city, state and zip code to get a list of junior college or technical institute in your area.
How are you going to successfully complete with existing firms? It's important that you never underestimate the competition.
Find Good Remote Business Advice
After you've evaluated your local competitors, it's a smart move to talk to somebody who is already in the business. Local competitors are not going to give you the time of day, mind you. Why would they want to educate a future competitor?
Thankfully, an owner of a a junior college or technical institute on the other side of the country may be willing to share their entrepreneurial wisdom with you, given that you don't compete with them in their area. In fact, they are often very willing to share startup advice with you. Our estimate is that you may have to contact many business owners to find one who is willing to share his wisdom with you.
Do you know how to find a junior college or technical institute owner in another community?
Simply, try our helpful link below, type in a random city/state or zipcode, and start calling.
Acquired Junior College or Technical Institute: Competitive Advantages
Pursuing a junior college or technical institute acquisition can be an effective route to profitability for emerging entrepreneurs.
A business acquisition also provides the benefit of intangible assets like a brand identity. The notion of buying a business to get an established brand can be a savvy business strategy for new junior college or technical institute owners.
In a competitive market, the right acquisition can be leveraged to catapult your business into a market leadership position, even if you personally lack industry credentials.
Consider Franchising
Your odds of being a successful business owner are much better when you join the ranks of franchisees instead of doing it all on your own.
As part of your process in starting a junior college or technical institute, you should investigate whether franchise opportunities in your space might make it easy to get started.
The link below gives you access to our franchise directory so you can see if there's a franchise opportunity for you. You might even find something that points you in a completely different direction.
Related Articles on Starting a Company
These additional resources regarding starting a business may be of interest to you.
Coming Up With Good Business Ideas


Share this article
---
Additional Resources for Entrepreneurs