Entrepreneur Guidance
Starting a Mechanical Engineers Business
What can you learn from the tactics of your competition? If you're starting a mechanical engineers business, there's a wealth of wisdom out there waiting for you.
Thinking about opening a mechanical engineers business? We tell you what you need to know to get started.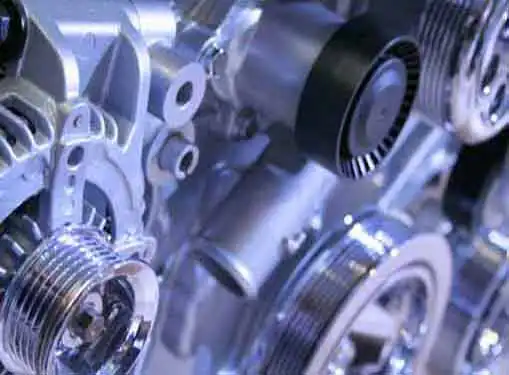 It's time to engineer a new future for yourself. Why not start a business that specializes in mechanical engineering?
Mechanical Engineer Startups
Mechanical engineering businesses can potentially service a broad client base. Primary tasks involve mechanical design, analysis and manufacturing in industrial, municipal and commercial environments. As a would-be mechanical engineering business owner, it's important to familiarize yourself with the types of clients and services that are typical in the industry.
Ultimately, many mechanical engineering firms choose to specialize in a section of the marketplace. Although a niche marketing strategy can be useful, it's wise to target a large assortment of clients until you can accumulate enough business to justify specialization. Another approach is to specialize in a sub-discipline such as mechanics, kinematics, drafting, robotics or structural analysis.
Startup staffing can be difficult because profitable engineering firms employ an array of engineering professionals. Experience and expertise are prerequisites for client acquisition and retention, and leading firms retain engineers, project managers, drafters and designers on staff. If you plan to launch your business without a full staff, it's important to strategically partner with other mechanical engineering professionals to perform a full spectrum of services for your clients.
As you expand your business model, you'll want to consider increasing the scope of services your firm offers. It's fairly common for established mechanical engineering business to provide assistance with code compliance, safety inspections, litigation support, operational procedures and more. Again, if you lack the staff to offer these services in-house, create arrangements with independent engineering specialists to receive a commission on referrals.
How to Create a Winning Mechanical Engineers Company Business Plan
You've heard that a quality business plan is the first step toward a successful mechanical engineers business.
We'll add one more voice to the chorus – writing a solid business plan is the most important thing you can do for your startup. If you take your business plan seriously, the end product will be a document that will guide your company through the critical first year and beyond.
Furthermore, a good business plan will help you avoid key startup mistakes. If your business plan includes accurate industry metrics and conservative forecasts, your business will be less vulnerable to market fluctuations and catastrophic surprises.
Look Over the Competition
Prior to opening a mechanical engineers business in your area, it's a good idea to determine how many competitors you have. Use the link below to generate a list of competitors in your city. Just enter your city, state and zip code to get a list of mechanical engineers businesses in your community.
How are you going to successfully complete with existing firms? It's important that you never underestimate the competition.
Find Good Remote Business Advice
As part of your due diligence on opening a mechanical engineers business, be sure to speak with somebody who is already in the business. If you think your local competitors will give you advice, you're being overoptimistic. What's in it for them?
Fortunately, somebody who runs a mechanical engineers business in a location that is not competitive to you may be more than happy to give you a few tips, after they realize you reside far away from them and won't be stealing their local customers. In fact, they are often very willing to share startup advice with you. It can take a while to find an entrepreneur who is willing to talk, but it's well worth the effort.
How do you locate a mechanical engineers business founder on the other side of the country to talk to?
Here's how we would do it. Try the useful link below and key in a random city/state or zipcode.
Should I Buy or Launch a Mechanical Engineers Business?
Unfortunately, many inexperienced mechanical engineers business entrepreneurs approach ownership with the mistaken idea that a startup is their only option when they could also pursue a business acquisition.
Unless you have compelling reasons to launch a new business, buying an existing mechanical engineers business may be the better choice.
The good news is that a mechanical engineers business acquisition is a recognized name and usually comes with a loyal customer base. The key is to locate a business-for-sale that closely matches your ownership philosophy and professional objectives.
Don't Forget About Franchising As an Option
Your odds of being a successful business owner are higher when you choose to franchise rather than going it alone.
If your goal is to start a mechanical engineers business, you ought to check out whether franchise opportunities in your space might make your life much easier.
The link below gives you access to our franchise directory so you can see if there's a franchise opportunity for you. You might even find something that points you in a completely different direction.
Related Articles on Starting a Company
These additional resources regarding starting a business may be of interest to you.
Questions to Ask Before Starting a Business


Share this article
---
Additional Resources for Entrepreneurs