How Do I Start a Business
Starting a Painting Contractors Business
This advice is ideal for those of you who want to open a painting contractors business. Read this advice before you open up shop.
Wondering how to start a residential painting business? We explain what it takes to start and operate a successful home painting business.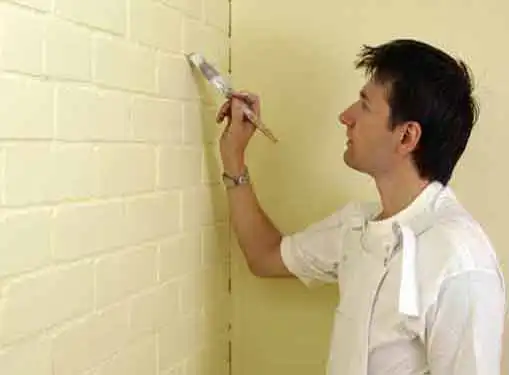 Residential House Painting
Residential house painting is a competitive marketplace with many local participants. Home painting businesses are often involved with either painting home exteriors or painting home interiors. Some companies straddle both interior and exterior house painting.
A typical house painting project might be between $2,000 to $5,000, although certainly there are often larger projects in wealthy neighborhoods.
Creating a good referral base is extremely important for house painting companies. If you do good work for one homeowner, they will likely refer you to other homeowners. Since your work is visible from the street, if you do home exteriors, you should invest in quality signage for your company. As you are painting one house or after completing it, you are likely to get new opportunities from other homeowners in the neighborhood. In this way, a painting company can quickly become very busy and very profitable.
Remember that in this business, it's the details that matter. If your painters use profanity or if you fail to clean up after you are done working, you will likely never get a referral. Be reliable, professional and do good work and you will be on your way to owning a nice little business.
Starting a residential painting business can often be a stepping stone to bigger things. Many house painting companies transition to commercial and industrial projects, where projects are much bigger and, accordingly, much more profitable.
Best Practices: Business Plans for Painting Contractors Businesses
In a startup painting contractors business, there is no substitute for a high quality business plan. The effort you invest in the creation of your plan now will pay off later in lender responsiveness, investor attention and strategic confidence.
Business plans address a wide range of issues, including startup financials. Since investors and lenders rely heavily on your business plan's financial forecasts, fudged numbers and vague forecasting are a sure way to sabotage your funding efforts.
Subsequently, a thorough understanding of business plan financial basics is a prerequisite to effective business plan writing for painting contractors businesses.
Take a Look at the Competition
Before you open a painting contractors business within your community, it's worthwhile to find out what the competition looks like. Use the link below to get a list of local competitors nearby. After clicking on the link, type in your city, state and zip code to get a list of painting contractors businesses near you.
Before you open up shop, make sure you know what you will offer to your customers that provides a significant advantage over your competition's offering.
Learning More About the Industry
As part of your due diligence on opening a painting contractors business, you really ought to speak with somebody who is already in the business. If you think owners of nearby painting contractors businesses will give you advice, think again. It'd be crazy for them to teach you the business.
However, an entrepreneur who owns a painting contractors business in a different city can be a great learning resource for you, as long as they don't view you as a competitive threat. Many business owners are happy to give advice to new entrepreneurs In my experience, you may have to call ten business owners in order to find one who is willing to share his wisdom with you.
How would you find somebody who runs a painting contractors business on the other side of the country to talk to?
It's not that hard. Just use the handy link below and enter in a random city/state or zipcode.
Financial Benefits of Buying a Painting Contractors Business
You've invested a lot of time and effort in planning your startup. But here's something you probably don't know: Startup painting contractors businesses consistently fail to achieve the financial performance of acquired painting contractors businesses.
Although there are many benefits to buying an existing painting contractors business, the financial advantages rank near the top of the list. Many entrepreneurs buy an existing business for the sole purpose of tapping into the financial benefits of an established customer base.
An acquired business also has documented assets and earnings - a big advantage with lenders and investors.
Explore Paintig Franchising Options
If you want to minimize your chances of failing, it might be wise to contemplate whether it makes sense to franchise instead of doing everything yourself.
Before starting a residential painting business, you ought to assess whether there are good franchise opportunities available that might be the right move for you.
The largest painting franchising company is CertaPro Painting Contractors and House Painters but there are others. The link below gives you access to our home services franchise directory so you can see if there's a franchise opportunity for you. You might even find something that points you in a completely different direction.
Entrepreneur Interviews
These interviews should be of interest to you.
Related Articles on Starting a Company
These additional resources regarding starting a business may be of interest to you.
Share this article
---
Additional Resources for Entrepreneurs