How Do I Start a Business
Starting a Pawn Brokers & Shops Business
Starting a pawn brokers and shops business is an excellent entrepreneurial opportunity if you do it right. Here are tips and advice on successfully operating a small business.
Thinking about opening a pawn brokers and shops business? We tell you what you need to know to get started.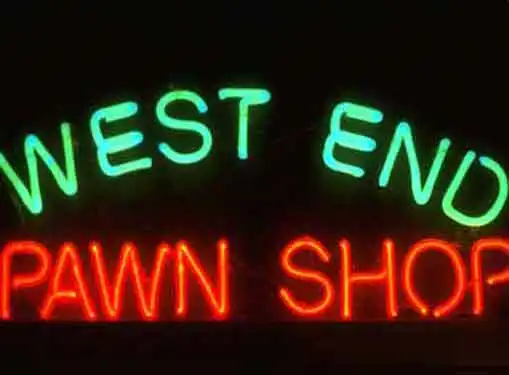 The Business Mechanics of Pawn Brokerage
The popularity of Pawn Stars and other pawn-based TV shows has re-energized the pawn industry and produced a fresh crop of entrepreneurs interested in making their fortune through pawn brokerage. But there are some striking differences between actual pawn brokerage and the way it is portrayed on TV, starting with pawn business mechanics.
Although pawnshops frequently buy and sell merchandise, the majority of your income will be made in pawn or lending activities that are secured by the borrower's merchandise. These loans are short-term (usually lasting weeks or months) and typically feature high interest rates ranging from 10% to 25% per month. If the loan isn't repaid after a certain period of time, the broker sells the asset to recover his investment.
The pawn industry is also highly regulated. Laws vary by state, but pawnbrokers are usually required to obtain a state license and are required to obtain additional licensing if the operation deals in firearms or other controlled items.
Startup Costs for Pawn Shops
On the surface, a pawn shop would appear to be a relatively simple and inexpensive startup. In reality, you need a minimum of $100k to launch a new pawn operation. Why are startup costs so high? Because in addition to outfitting a leased space, your shop will need an initial stock of inventory and enough reserves to carry you through at least the first six months or until your shop starts to turn a profit.
For more information about typical startup costs, contact the National Pawnbrokers Association, the nation's largest trade organization for pawn shops and pawn brokerage professionals.
Essential Skills for New Pawn Brokers
You don't need an advanced degree to become a pawnbroker. But you will need to develop a specific skill set to achieve profitability and sustainability in your pawn startup. For starters, pawnbrokers are master negotiators. The lack of effective negotiation skills will inevitably lead to lost profit opportunities, if not outright losses for your business.
Likewise, good pawnbrokers are capable of performing accurate valuations on a wide variety of merchandise. Although your valuation skills will improve with experience, it's important to start your business with a solid grasp of values for commonly pawned merchandise.
Elements of a Pawn Brokers & Shops Company Business Plan
Your pawn brokers and shops company's business plan should be tailored to your business's unique traits and goals. However, the most effective business plans do address specific sound business plan elements:
Mission Statement – Your description of your pawn brokers and shops business's reason for existing.
Goals & Objectives – Goals are broad targets; objectives are the tactics you'll use to reach your goals.
Financial, Marketing & Action Plans – Specific plans that describe your business environment, demographic targets and quantitative estimates.
Evaluate the Competition
Long before you open a pawn brokers and shops business in your town, it's essential to determine what the competition looks like. Use the link below to get a list of local competitors nearby. Just enter your city, state and zip code to get a list of pawn brokers and shops businesses in your community.
Is the established competition doing a good job? It's important to understand their strengths and weaknesses and think through how you'll stake up against those established businesses.
Learn from Others Who Are Already In This Space
After you've evaluated your local competitors, the next step is to talk to somebody who is already in the business. Local competitors are not going to give you the time of day, mind you. Why would they want to educate a future competitor?
But, a person who owns a pawn brokers and shops business outside of your community may be more than happy to give you a few tips, once they realize that you are not going to directly compete with them in their community. Indeed, many experienced entrepreneurs enjoy offering advice to startup entrepreneurs. In my experience, you may have to call ten business owners in order to find one who is willing to share his wisdom with you.
How would you find an owner of a pawn brokers and shops business in a different locale who can assist you?
Easy. Find them using our link below and start calling until you are successful.
Three Arguments for Buying a Pawn Brokers & Shops Business
It's almost always preferable to buy a pawn brokers and shops business than to pursue a pawn brokers and shops business startup.
Due diligence and other business buying requirements are essential. But there are several reasons why buying a pawn brokers and shops business may still be your best bet.
Proven Profitability. With a business purchase, you'll have the ability to buy a company that is already operating in the black.
Operational Efficiency. When you're shopping for a pawn brokers and shops business, be sure to look for ones that have all of the necessary processes and systems to ensure seamless operations from your first day of ownership.
Capital Acquisition. With several years of operations under its belt, a purchased company is much more appealing to lenders and investors interested in avoiding the risk of an unproven startup.
Consider Franchising
You should know that your odds of doing well with your venture are higher when you opt to franchise in lieu of doing everything yourself.
If you are thinking about opening a pawn brokers and shops business, you ought to assess whether buying a franchise could be the right move for you.
The link below gives you access to our franchise directory so you can see if there's a franchise opportunity for you. You might even find something that points you in a completely different direction.
Other Useful Articles for Startup Entrepreneurs
These additional resources regarding starting a business may be of interest to you.
Questions to Ask Before Starting a Business
Share this article
---
Additional Resources for Entrepreneurs