I Want to Start a Small Business
Starting a Vegetable Oils Business
This advice is written for those who plan on opening a vegetable oils business. Make sure you consider this advice before you start!
Wondering how to start a vegetable oils business? We take you step-by-step from start to success.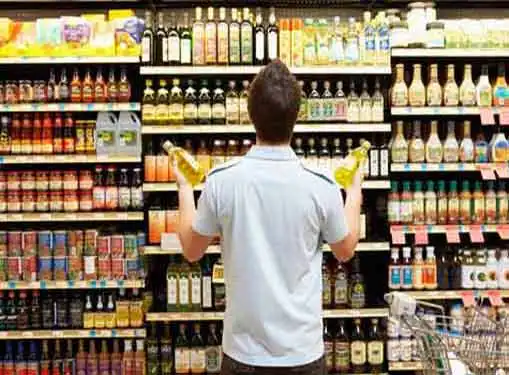 Business Plans 101 for Vegetable Oils Business Startups
You've been working on your vegetable oils company's business plan for a while now and you think you're really starting to make progress. You've covered your mission, your strategy and the financial chapter is top notch. Now it's time to address details about your industry.
A detailed, yet concise industry analysis is a basic component of a startup vegetable oils company business plan. In most cases, industry analyses discuss the opportunities and threats that confront similar businesses throughout your industry.
To succeed, you'll need to be careful to avoid common industry analysis mistakes and to accurately represent your startup in an industry context.
Check Out Competitors
Before you open a vegetable oils business in your town, it's essential to see what the competition looks like. We've provided the link below to help you get a list of local competitors nearby. Complete the form by entering your city, state and zip code to get a list of vegetable oils businesses that are close by.
Gain a knowledge of how existing firms have positioned themselves in the marketplace, and then design your business in a way that sets you apart from the others.
Getting Advice from Experienced Entrepreneurs
Once you've finished assessing the competion, you really ought to speak with somebody who is already in the business. If you think your local competitors will give you advice, you're being overoptimistic. What's in it for them?
On the other hand, an individual who has a vegetable oils business in another town may be willing to share their entrepreneurial wisdom with you, once they realize that you are not going to directly compete with them in their community. In that case, the business owner may be more than happy to discuss the industry with you. It can take a while to find an entrepreneur who is willing to talk, but it's well worth the effort.
Where can you find an entrepreneur who is running a vegetable oils business that lives outside of your area?
Simply, try our helpful link below, type in a random city/state or zipcode, and start calling.
Entrepreneurial Alternatives for Vegetable Oils Businesses
Common sense will tell you that to enter the world of vegetable oils business, you'll either need to start a new business or acquire a promising company on the business-for-sale marketplace. There are a lot of benefits of buying a vegetable oils business.
The current economic climate is a buyer's market – if you have enough capital to start a vegetable oils business, you should have no problem financing the purchase of a vegetable oils business that has a solid earnings history and a workable business model.
Explore Franchising Options
Your chances of achieving the entrepreneurial goal of achieving your top business goals immediately improve when you franchise instead of doing it all on your own.
Before starting a vegetable oils business, you may want to check out whether franchising might help you avoid common entrepreneurial mistakes.
The link below gives you access to our franchise directory so you can see if there's a franchise opportunity for you. You might even find something that points you in a completely different direction.
Other Useful Articles for Startup Entrepreneurs
These additional resources regarding getting started as an entrepreneur may be of interest to you.
Consideration Before Buying a Franchise
Recurring Revenue Business Models


Share this article
---
Additional Resources for Entrepreneurs